Rachel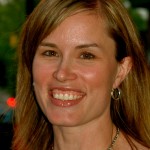 Growing up with big dreams of a corporate career, I never imagined that I would find such fulfillment through spending most of my time taking care of my kids. But after a stint in the business world, I found myself as a stay at home mom. I never imagined myself as a writer.
Growing up, my sister would sit in her room composing deep and moody poetry, and I would journal…once every two months. But when I started blogging at Circle of Quiet back in 2007, I realized that there were plenty of positive side effects. Motherhood is an amazing, but often solitary experience, and blogging gave me a way to connect with other moms who were going through the same experiences…tantrums in the middle of Target, anyone? It has also been a great coping mechanism, as I try to make sense of the dried play dough, stale cheerios, and stinky diapers that surround me on a daily basis.
Visit Rachel's blog at Circle of Quiet
Check out Rachel's Mom Profile
E-Mail Rachel at rachelhammond@me.com
Renae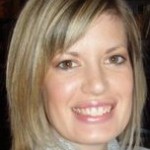 Hello! Well, if you can't tell, and most people can, I am Rachel's sister. Since the birth of my first niece 5 years ago I had been thoroughly enjoying the role of "Auntie Nae".  Then, as my 30th birthday loomed nearer my husband and I decided it was time to add another member to the gang.  It has been a little over a year now since Elliot, blonde-haired, brown-eyed and armed with a wide grin was born.  So far, motherhood has been one of the most amazing and fulfilling experiences of my life and I love exchanging questions, thoughts and ideas with other moms.  How else could I have gotten through that first week of breastfeeding, learning how to juggle work and home, and the emotions of a joyful yet nostalgic first birthday. So, when my sister explained her blog idea to me over Christmas cookies last year, I heartily agreed to be a part of it. Writing has always been an important outlet for me.  It helps me to slow down and reflect on life which is necessary when you have a toddler running around….I don't want to let those special moments literally run by!  As a writer, I relish the opportunity to share with you on this blog and hope to spark useful and uplifting conversations as we travel through the adventure of mom-hood together.
Maggie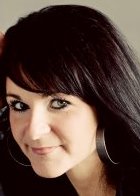 I became a mom a year and a half ago thanks to an amazing girl who was not ready to be a mom herself. She chose me to raise this amazing little life and learn how to love like I never knew possible.  My adoption experience fostered a whole new context in which to write…through the eyes of a mom. I've always had this pent up writer inside of me and this venture into the blogging world is the outlet I've needed and come to love.
My perspective on everyday life and things that were bigger than everyday life completely shifted to something more significant.  I am amazed everyday at how the world looks so different than it did eighteen months ago when I think about how it will impact my little girl right now and in the years to come.  Things I "would never do" I do without batting an eyelash, and things that were "crucial" are hardly on my radar.
The thoughts that I share here are hardly original to any mom who would do anything for their babies and who spends countless hours contemplating whether or not they are doing a "good enough" job.  They're just….my thoughts…..and what I learn from them, or do because of them, or work through, or laugh at, or wallow in at times, or obsess over, or whatever.  And, I hope that you too can relate to, laugh about, roll your eyes at, or feel some camaraderie with me as we all look at the world through our mom colored glasses.  Happy momming!
Visit Maggie's blog at Pink Shoes
Check out Maggie's Mom Profile
E-Mail Maggie at cmterryn@yahoo.com
Deidra

When I discovered blogging and social media a few years ago, I was amazed at the potential for connection. Suddenly, I was able to talk and see people that I hadn't seen for years, right from the glowing screen on my desk. Going from the being a full-time teacher to being at home, I found blogs to be a lifeline—a great way to connect with other women of faith, specifically, moms, even when the days seemed long and isolated at times.
My story, like most women's story, is full of twists and turns. I grew up in West Michigan as PK (Pastor's Kid) and swore that I would never marry a pastor. Life has a funny way of proving you wrong though, and I married Randy in 2002. We've embarked on many journeys together—teaching, ministry, and even home-remodeling! I've enjoyed being a wife and mother, teacher, friend, but most importantly a woman of faith. My love for Jesus Christ is what propels me onward in the journey of life.
I currently live in Spring Lake MI, enjoy running, reading, frugal living, teaching music, chai tea lattes and conversations that linger. As a writer, my hope is that momcoloredglasses will be another great way to connect and encourage one another…wherever we may be!
Check out Deidra's Mom Profile
Kate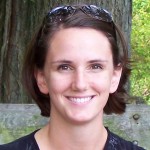 Back in 2005, I married a childhood friend and quit the stage of my life of working 9-5 in an office. Unpacking wedding presents and moving into an old, brick historical home in the small town, we started putting together our home and our little family of two (plus one enormous dog). Several surprises in our first year made us quickly figure out what was important to us and what was peripheral; looking back, I'm so glad for that year, even the bad surprises (like telegrams from the military or a miscarriage) that made us see God's hand and His grace in our family's life.
Then He blessed us with our daughter, Adele, and our son, Jack. And if I thought our first year of marriage was life-changing, becoming a parent was equally so! But I've discovered so much about myself as a mom – how it has developed strengths, how it has challenged me in areas where I fall short. I've been a mom now for only four years, so I am still in the learning stages. I am glad for my sisters and girlfriends and older women I know who help me along in my parenting, especially by example. Even friends who aren't parents themselves have been a blessing to me many times, offering perspective and sometimes just a good ol' "You're doing a great job." Isn't it great to connect with other women for ideas and encouragement along the journey? That's what being a writer for MomColoredGlasses is all about. I'm glad our paths crossed here!
Check out Kate's Mom Profile
Jen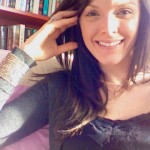 One of the things that brings me the greatest joy in life is cooking for the people I love. Whether whipping up an early morning omelet for my husband, baking cookies for an 'after nap' snack or serving dinner to a crowd of beloved friends, I am often found flitting around my kitchen happily tossing ingredients together.
Being a mom has brought a new perspective to my cooking. I have been blessed with two little boys who like just about everything. Still, there is a lot to consider when you are feeding a family. Foremost, I'm more aware than ever about the types of foods I'm making and the ingredients that go into them. Also, my 'free time' is a bit scarce now, so I'm realizing the value of meals that can be prepared ahead of time or stretched into two. Lastly, not only do I have two little boys, I have two little chefs. As my boys grow I want them to love good food, know how to prepare it and develop an understanding of proper nutrition… this means lots of help in the kitchen.
Occasionally I can be found outside of my kitchen.  I love reading everything, creative projects in my home and yard, pilates, running, and trying new restaurants. I work part time as a freelance writer with various ministries around the country and love chatting-theology over a good cup of coffee. I have been married to my brilliant and creative husband for seven years, the last five of it including the adventure of parenting together. I hope that the recipes on this blog will inspire you to be creative in the kitchen, better nourish your family and invite your own little chefs into the kitchen!
Visit Jen's website Restoration Living
Follow Jen on Twitter @jenlwise
Sara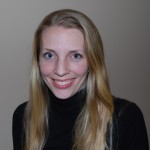 I became a mommy in January of 2008.  I didn't know it then but that sweet little girl (who slept through the night her first night home from the hospital all the way until we moved her into a big girl bed) was going to completely change my world. For the better! Then, we became a party of four in February 2010. Most nights when my head hits the pillow I sigh with relief that we made it through another day and overall it is usually what I would consider a success. And then I feel a tear or two well up in my eyes, because I realize how truly happy I am and what joy my family brings to me.
BK (before kids) I worked in advertising and online marketing and I loved it. I felt like a real contributor and I was very good at it, so on one hand I was sad to leave it behind to stay at home full-time. We all know that being a mom is hard work – there are no sick days, raises for reaching new milestones or time outs for us moms. Recently I decided that I needed a way to connect with others and try and keep some good sense in our lives so I launched Suburban Sense. Each month here on MCG you'll see my Suburban Sense column.
Visit Sara's blog at Suburban Sense
Check out Sara's Mom Profile
Follow Sara on Twitter @suburbansense
Lisa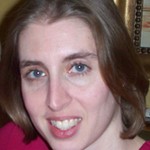 I had always planned on getting married and having children of my own. I figured I'd meet my husband in college and we'd start having kids a few years after we got married, but God had other plans. After college, still single, I moved to Alabama as I applied to veterinary school. Soon after I moved I met my future husband in the orchestra at church. We got married between my first and second years of vet school, but plans for children were put on the back burner as we finished school and then looked for jobs. Finally, in 2009, I gave birth to our son. I was so grateful for my friends who had gone before me and were glad to give me advice. Since I lived so far from them all we relied on email and blogs to communicate. They were with me through all the ear infections, sleepless nights (18 months of them), and spit up stained clothes.
It's hard being a mother and having a vet career, but I can't imagine living without either one. The two days a week I do spend at home with him gives me a huge appreciation for my friends who work at home. I'm not sure how my mother did it with three, when just my one wears me out after a few hours! Whether I'm at work, at home, or out with my husband and son, I know I'm right where God wants me to be. After a tough day at work I take the short drive to daycare to pick up my son, and the look on his face when he sees me and shouts "Mommy!" while he runs to me – well that just makes everything worth it.
Visit Lisa's blog at Confessions of a Veterinary Mom
Check out Lisa's Mom Profile
Kristina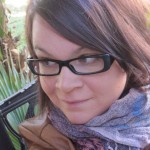 When my son was diagnosed with autism I was thrust into a new world, a new community, a new lifestyle. After getting my MA, my MLIS, and entering a dream career field, I found myself shift from writing and travelling to being a SAHM of a special needs kiddo that requires constant attention, a strict schedule, and a mother that is a vigilant and hyper-organized advocate. Being the mother of a special needs child is tough and exhausting, but, like all mothers everywhere, mothers of special needs children find gratitude and hope in their child's gaze, laughter, and milestones.  My background in the discipline of research has helped me learn a lot about autism and special needs, and I hope that my contributions to MomColoredGlasses are both informative and inspirational for mothers everywhere.
Visit Kristina's Blog at Live, Love, Laugh, and Autism
Check out Kristina's Mom Profile
E-Mail Kristina at livelovelaughandautism at gmail dot com
Follow Kristina on Twitter @KristinaMamma
Meridith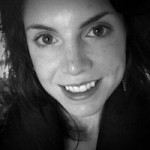 Everyone's culinary perspective differs, but each is shaped by their unique life experiences.  My parents cooked a lot for us as children.  Whether it was pancakes, or pot roast, meals were generally made at home.  Of course there was the occasional pizza (with the exception of the Summer of '87 when we were building our house and ate pizza A LOT), but there was genuine effort put toward providing nourishing food.  I enjoyed cooking desserts growing up (no one protested to my "experiments").  It wasn't until I was in college that I started cooking more diverse dishes.  I lived in California for three years which influenced the ingredients that I was accustomed to using and broadened my taste buds.  When I married my husband in 2003 he became my "critic".  I had won him over with my fabulous cooking (along with my wit and charm) and he was willing to participate in all of my kitchen endeavors. I appreciate his input, even when it means we'll never reuse a particular recipe.  In 2005 I found out I had Multiple Sclerosis which, again, changed the way I eat (can you say, kale?).  Having kids has rounded out the latest part of my journey.  As my parents did for me, I want to provide my children with nourishing meals that are healthy and sustaining.  I balance quick, easy meals with time consuming feasts and combine that with a pizza here and there.  I love hearing my daughter say "Mom, this is delicious!".
Aside from cooking I have a full time job managing a wholesale company, enjoy yoga, reading and dabbling in other creative industries.
Check out Meridith's Mom Profile
Karen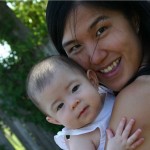 I grew up in New York. That's how I know Rachel and Renae. We attended school together, where we forged our friendship through bus rides, volleyball and softball. When my class graduated and went off to college, I found myself moving to Taiwan to serve in a full-time ministry with my family. Throughout my 13 years in Taiwan, God gave me an education of a different kind—about my Chinese heritage, about how to live my faith, about serving, knowing, and loving Him. During one of the short-term mission trips we were hosting, I met my husband Luke. We served in different conferences before falling in love (that's a whole other story), getting married, and moving to Oklahoma to learn what marriage is all about. I was 34 when my daughter Arianna was born, so I am on the older end of freshman mothers. Now I spend my days coaxing my daughter to try new solids, using both cloth and disposable diapers (yes, I'm indecisive), playing piano for my church, and working part-time from home for the VOICE Conference and Novo Ministries.
Other blogs I write for…
http://ourperspektive.blogspot.com/
http://livelikeGODisreal.blogspot.com/
Check out Karen's Mom Profile
 Lindsay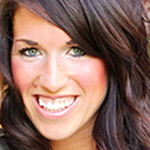 It has been almost a year since I welcomed my sweet boy into this world. If you ask anyone in our life, it was not our plan to have a child this early on in our marriage, but God knows best. Henry has been a huge blessing to us! And on top of that, he is just so darn cute.  With having a little boy as well as teaching full time I find myself often bound at home. Not in a bad way, I am a homebody to the core, but in a way that I want to know what others are up to.  Apparently my nosiness can be fulfilled by reading blogs. Well, that is partially true. Maybe I should clarify. It is fulfilled by reading/looking at blogs. I tell my students the age old saying, "Don't judge a book by its cover."  Then I find a new blog, scroll down, look for the pictures, and if it peaks my interest I start to read. Since I spend a chunk of my morning teaching language arts to sixth graders, my writing and creativity are challenged on a daily basis. I honestly would have never thought to write and actually let others read it. It is amazing how teaching others can instill a little bit of confidence. Well that, and I get the privilege to talk about fashion which is pretty fabulous.