We want to provide ideas, inspiration, and information for moms everywhere as we look at the world around us through MomColoredGlasses...

Thank you Miele for sponsoring this post.
"Watch this", Jessica said confidently, as she started up the shiny black upright vacuum. The cluster of bloggers pulled in close, camera phones at the ready, and watched as the front of the vacuum cleaner sealed tightly as the motor started to whir. "Ohhhh", we all breathed, marveling at the German engineering.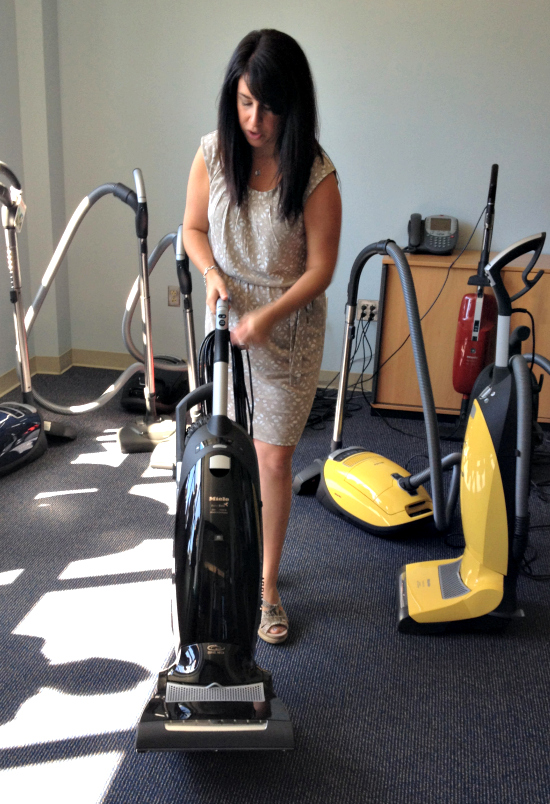 I was visiting the Miele USA headquarters in Princeton, New Jersey along with seven other bloggers from around the country to learn more about this almost militant attention to detail that Miele brings to everything they do, from vacuum cleaners and dishwashers to cooktops and steam ovens.
From L to R: Shannah from Just Us Four, Amy from Atta Girl Says, Samantha from Crafty Texas Girls, me, Ashley from I Love You More than Carrots, Aimee from It's Overflowing, Tracie from Cleverly Inspired, and Christina from Christina's Adventures. 
So I shouldn't have been surprised to find that our visit had also been carefully crafted, from the moment I peeked into my goody bag and saw these adorable cookies from The Flour Pot bakery.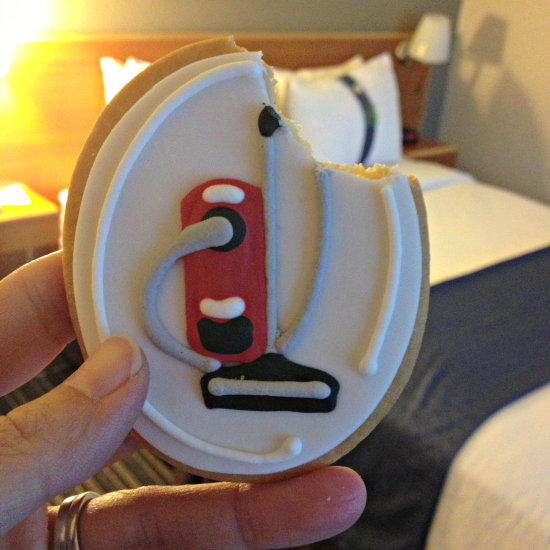 Mine didn't last long, obviously. Sorry, kids.
The whirlwind trip was crammed with special touches, like the relaxing evening we spent at Eno Terra, a local farm-to-table restaurant. Our private room was lined with bottles of wine and bursting with lively conversation as we chatted about Miele, motherhood, and everything in-between. For a group of busy moms who had been traveling all day, it was the perfect reprieve.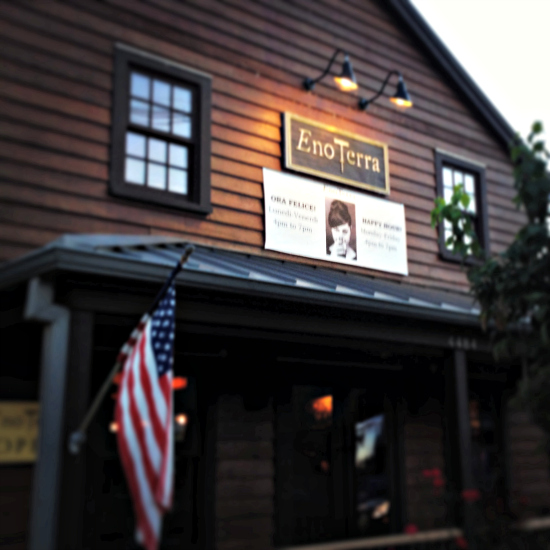 I also appreciated the time we spent in the Miele kitchens, where they test recipes, host classes, and entertain visitors. We started our "training day" with a frittata cooking demonstration using the Miele induction cooktop and steam oven. Imagine a world where only the pan gets hot on your cooktop and you can steam cook a frittata in less time than it takes to watch an episode of Modern Family on NetFlix. That's the Miele kitchen, and I fell absolutely in love with it.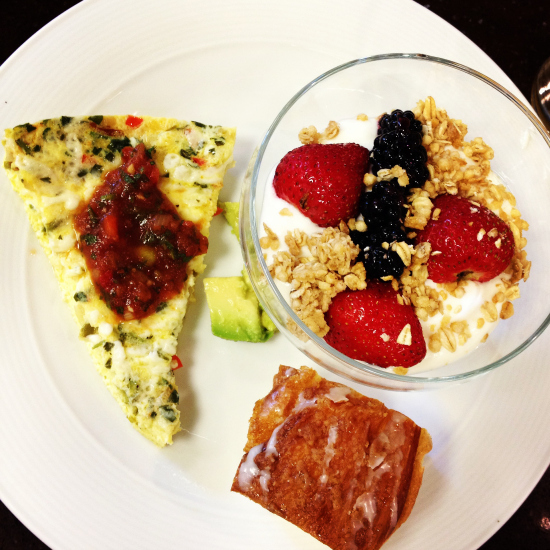 The highlight of our day was a very thoughtful presentation explaining what the Miele vacuum cleaner line is all about. Scott Lombardi, the Director of Floor Care is P-A-S-S-I-O-N-A-T-E about his job, and he pointed out every detail that makes their vacuum cleaners the greenest and easiest way to clean your home. I won't give away too many spoilers, because I'll be writing more about the different features that make Miele so special over the next several months, but I'll give you a hint with our hashtag for the weekend….#pureairblog. Oh, and after test driving the vacuum that arrived on our doorstep this week, my husband lovingly dubbed it the "BMW of vacuums". It's that good.
We hit the road after lunch to check out Princeton's campus and the surrounding neighborhoods with Mimi, our tour guide with Energizer-bunny energy. She crammed more fascinating details about the tycoons, "bad boys", and academic celebrities into our two hour tour than I thought possible, made even more sweet by the fact that Princeton is my Dad's alma mater. I could almost picture him dashing to class through the ornate archways and strolling down the sidewalk with his new wife and daughter…me! I posted a picture of the chapel on Instagram only to have him comment that there was a picture of the three of us in front of it when I was a baby!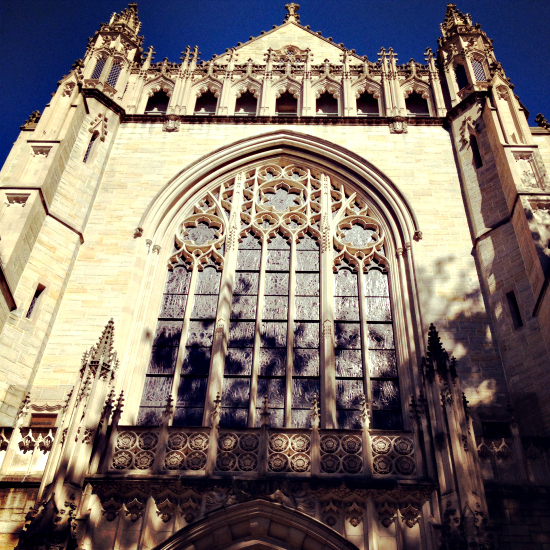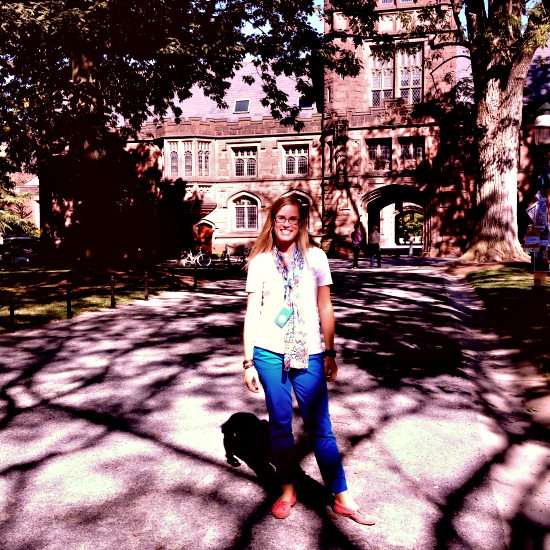 We ended our day back in the kitchen with a pizza cooking class, including an introduction to freshly ground spices from Jon Hauge of the Savory Spice Shop. I jumped on the Moroccan chicken pizza, mainly because it had a very specific recipe to follow, and I need directions like it's nobody's business.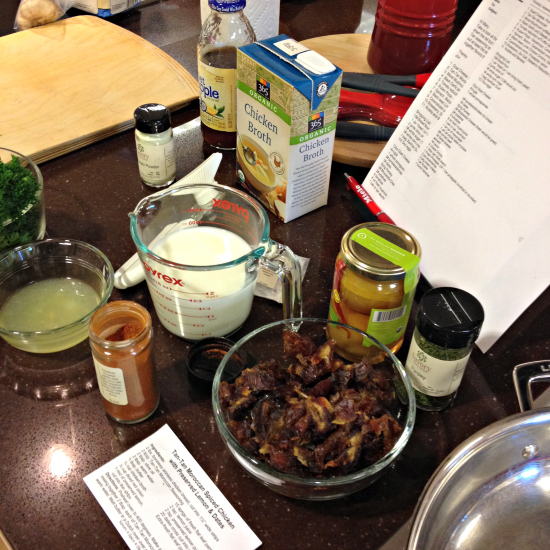 The pizzas were delicious, but the conversation was even better, both with my new blogger friends and with the other class participants who were all avid fans of the Miele kitchen appliances. Nick Ord, the CEO of Miele USA, even stopped by to say hello and humored us with a picture. There were lots of pictures taken…multiplied by eight.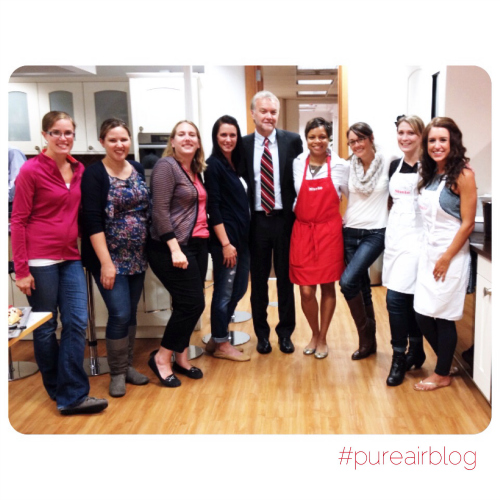 I probably could have hopped a plane that night as happy as a clam, but we had one more day ahead of us. Miele vacuums have earned the Good Housekeeping Seal, so we headed to the Hearst Building in NYC to see where products are tested before receiving the seal. I didn't realize that all of the products both in the advertisements and in the copy of Good Housekeeping must have the seal…makes me think very differently about the integrity of the magazine. After a delicious brunch with the Good Housekeeping team, we were able to check out the testing labs. Talk about details! The food is baked onto plates and glasses before a dishwasher is tested…the dirt is ground into carpets before a vacuum cleaner is taken through the paces…and refrigerators are put in a hotbox to see how long food stays cold inside!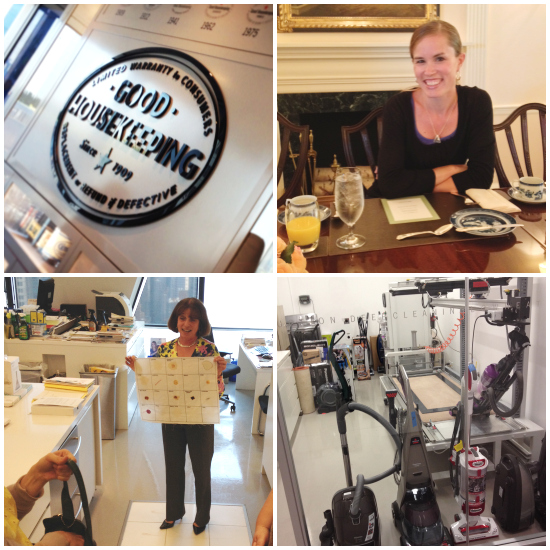 Later that day, after hitting Times Square with Amy & Shannah (and Toys R Us to shop for the kids….which seems ridiculous, I know), I settled into my airplane seat to reflect on my adventure. One of the first things that Scott said to us was that Miele works really well as a "consumer experience". As in, once you experience their products, you can't imagine your life without it. I agree. They are detail-driven, quality-crazy, beautiful products. But I also appreciate that they are willing to expand their brand using the filter of our experiences through our blog platform. Because isn't that the new shopping paradigm?  We look to the advice of others in our virtual and real-life circle of influence before we make a purchasing decision? That's what I do, and I know that I am not alone.
And so I'll be talking about my Miele vacuum over the next few months and sharing my vacuuming adventures. There are plenty of details to cover; you won't want to miss it!
I was selected for this opportunity as a member of Clever Girls Collective and the content and opinions expressed here are all my own.
Tomorrow our nation celebrates Thanksgiving.  Regardless of what traditions you adhere to when it comes to the day, I think we can all agree on the fact that it's a day where most of us reflect on the blessings that we have in our lives. Read the Rest…