We want to provide ideas, inspiration, and information for moms everywhere as we look at the world around us through MomColoredGlasses...

When I am looking for kids apps to download (which is probably 90% of my apps), I look for something that is engaging, interactive, and has some educational benefits. Even Sally's Spa, which my six year old is obsessed with playing, teaches her prioritization and time management…honestly, it does!
So when I checked out Dash & Ditto's Playground, I was pleasantly surprised at how quickly it met my requirements. The little hand-drawn bunnies that take the kids through the games were the perfect attraction, especially for my two girls. I actually think my two-year-old daughter squealed, "Bunnies!" when the app loaded.
Once you get into the main menu, there is plenty of interactivity to go around with the seven different playground games to choose from.

Games include:
Hopscotch: Toss the pebble into the right box as Dash hops from 1 to 10.
Mini-Golf: Flick the ball into the hole for Dash.
Jump Rope: Tap the animal to jump the rope….watch your timing!
Tic-Tac-Toe: If you win, streamers and confetti ensue…my son's favorite game.
Carrot Race: Pick carrots before the gopher eats them – yikes! My daughter liked this one!
Bus Driving: Pick up students as you steer the school bus.
Baby Bunnies: Interact with the bunnies by feeding, catching or letting them dance!
Here's a short video of my daughter demonstrating how the Baby Bunnies games works…
You can tell that this app was designed with parents and kids in mind. There is a good mix of "pure fun" games like Baby Bunnies and educational games, like the Hopscotch game. The navigation is kid-friendly with a magical top hat as the link to the main menu and a carrot shaped "X" to close the instruction box. Also, there are no ads or links that take the kid outside of the app, which as a Mom I entirely appreciate.
If you want to enjoy this app like my kids, there is a sale going on RIGHT NOW! You can download the app for FREE for your iPhone, iPad, or iPod Touch from September 2nd – September 4th. Follow this link to learn more!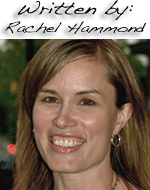 Disclosure: I received a free code to check out this app instead of waiting for the sale, but I would have downloaded it either way…my kids truly enjoyed it!