We want to provide ideas, inspiration, and information for moms everywhere as we look at the world around us through MomColoredGlasses...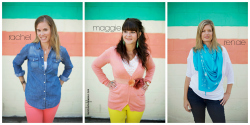 Popular Posts
Be Inspired
Not Found
Sorry, but you are looking for something that isn't here.
Be Whole
Not Found
Sorry, but you are looking for something that isn't here.
Be Informed
Not Found
Sorry, but you are looking for something that isn't here.
Growing up, my sisters and I spent a lot of time listening to the Focus on the Family radio program, Adventures in Odyssey. Set in the fictional town of Odyssey, the audio drama followed a group of kids as they learned Biblical and moral lessons, explored historical stories in the Imagination Station, and had flat-out amazing adventures. We had almost all of the collections of cassette tapes, and would listen to them over and over on road trips and while we were doing crafts or dishes at home. They never grew old, and I can still remember my favorite episode, "The Last Great Adventure of the Summer", where Terry Johnston and his father "Catspaw", who was a secret CIA agent, take a crazy journey around the world while being pursued by a criminal with a tank of piranhas. Seriously, to a ten-year-old, it was awesome.
What I now appreciate as an adult is the impact it can have on kids. The character-building lessons and positive role models wrapped in dynamic stories are such a departure from the messages that our kids are inundated by in traditional media. Plus, they sell collections of episodes on CDs (instead of cassette tapes), and last year, they came out with a devotional book for kids called 90 Devotions for Kids: Biblical Principles to Build Your Faith.
Devotional books are tricky, but this one lives up to the Focus on the Family name. It groups the devotionals into 13 different themes, from forgiveness to discipleship to serving others, and each devotional has a little story, a Bible verse, and a daily or family challenge. I thought that perhaps it would be "too much Odyssey", but they never give references to episodes without context, which is good. My favorite part is the "challenges". A daily challenge might be to put a small sticker on your hand to remind you to pray throughout the day and a family challenge might be to come up with a way to serve your community as a family. It gets you not only thinking about your faith, but also how to put it into action. It's recommended for ages 6 – 12, which I think is accurate. The language is probably  a bit over my 3-year-olds head, but my five and seven-year-olds are right in the zone.
I love what they do with Adventures in Odyssey, so I tracked down a copy of their devotional to give away. It would be such a great addition to someone's family library. I would also highly recommend checking out the radio program or their animated DVD series. You can search this document to find a station or download a free episode on their website.
Want to enter our giveaway? Comment on this post and share what character trait you would love to talk about with your kids, and we will pick a winner on Wednesday, February 27th.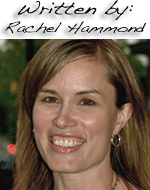 Disclosure: I was provided a copy of the Adventures in Odyssey devotional book for purposes of the giveaway, but all opinions are my own.