We want to provide ideas, inspiration, and information for moms everywhere as we look at the world around us through MomColoredGlasses...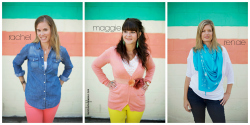 Popular Posts
Be Inspired
Not Found
Sorry, but you are looking for something that isn't here.
Be Whole
Not Found
Sorry, but you are looking for something that isn't here.
Be Informed
Not Found
Sorry, but you are looking for something that isn't here.
A couple of weeks ago Lydia shared an insightful review of Raising Financially Confident Kids by Mary Hunt, and we are following that up with a quick peek into Mary's most recent book, Debt-Proof Your Christmas. She acknowledges that Christmas is a beautiful and magical time, but it also can be an extremely stressful and debt-filled time. The pressure to overspend and overindulge above your paycheck surrounds us in the form of newspaper inserts and television commercials and it is hard to step away from the madness and enjoy the holidays…within your means. But Mary is convincing when she says, "I will provide the information and you provide the commitment."
She delivers, too. The book is stuffed full of practical tips for gift giving, holiday dilemmas, family traditions, and bargain shopping. Some of the tips were enlightening, like the primer on who you should tip at the holidays. Others seemed a bit elementary, like an entire chapter of places where you can shop for deals on the Internet. But for families whose Christmas finances seem to be spiraling out of control, it provides structure in a decadent time.
Here are a few tips from the author, thanks to Revell Publishing that will hopefully pull you back from the edge of overspending and bring the focus back to the true meaning of Christmas. I personally love the idea her "Befriend the Forest" idea for a family tradition! For more ideas, pick up Mary's book today!
CRASH SAVING (ways to jumpstart your last minute saving)
Pantry survival. More than likely you have enough food in your pantry, cupboards and freezer to feed your family for at least a week or two. Skip the grocery store for a couple of weeks, eat what you have on hand, and stash the grocery money. Most of us can get away with this, needing to buy only milk.
Forgotten gift cards. Pool all family members' forgotten/neglected gift cards that are languishing in the bottom of drawers, purses and wallets. Add them to the holiday stash.
Eat in. If time is short, consider an extreme approach. No more fast food or restaurants between now and Christmas. Same with lunches. Do you really need to eat lunch out every day? Cut it back to two days, brown bag the other three, and stash the money you don't spend.
GIFT GIVING
Shop at home. Shopping online can save a lot of time, frustration and gasoline. Finding free or reduced shipping makes online shopping even better. Dec. 17, 2012 is free shipping day. Check www.FreeShippingDay.com for retailers who will be participating. And here's a one-stop site that will show you everything on sale in your area in any given week: www.cairo.com.
Perfect fit. Some people say giving money as a gift is tacky. But it is not. Money always fits. It's never the wrong color and it works in any store or bank account.
Unlike a gift card, the recipient can spend cash right to the very last penny. Sales of Hallmark greeting cards that are designed to hold cash have increased so dramatically in the past few years, they are now the company's top seller, evidence that currency is still in vogue and quite acceptable.
Pass on an heirloom. Consider passing on an heirloom or family treasure to the next generation as a Christmas gift. Write a paragraph or two explaining the history or significance of the heirloom to go along with the gift. You will be preserving family history but not spending a dime. But here is the tricky part: Unless a person has expressed a particular love or desire for said heirloom and special treasure, do not assume your gesture will be appreciated.
TRADITIONS
Create a contest. Each night during the week before Christmas, let the kids get all ready for bed with jammies on and teeth brushed and then announce that no one is going to bed quite yet. Instead, everyone piles into the car and the family drives through neighborhoods in search of the best Christmas lights and decorated homes. On the last night let each member cast his or her vote for the best display. Announce the winner and then deliver a plate of cookies to that house to thank its family for brightening your holiday.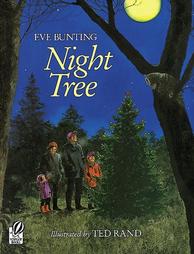 Befriend the forest. One night this month read the wonderful children's book Night Tree
 by Eve Bunting, Voyager Picture Book, 1994, $7. (This is a heartwarming account of how a classic nuclear family shares its own Christmas Eve tradition, leaving the conventionally decorated ranch house in Dad`s pickup to deck a live tree in the woods with popcorn and fruit for the forest creatures.) The next day get together your own supply of forest food like popcorn balls, cranberries, fruit, bread smeared with peanut butter and birdseed. Load up the family and take all the goodies to a wooded area (even your backyard or a city park will do) and pick out a tree to "decorate" for the birds and animals to make sure the animals have a special Christmas dinner. Bring along a thermos of hot chocolate and snacks to feed the family creatures, too.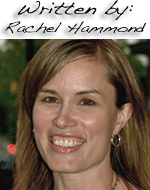 Disclosure: Revell Publishing provided a copy of Mary Hunt's book for review, but all opinions are my own.