We want to provide ideas, inspiration, and information for moms everywhere as we look at the world around us through MomColoredGlasses...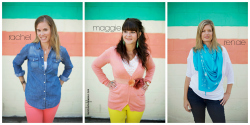 Popular Posts
Be Inspired
Not Found
Sorry, but you are looking for something that isn't here.
Be Whole
Not Found
Sorry, but you are looking for something that isn't here.
Be Informed
Not Found
Sorry, but you are looking for something that isn't here.
I don't know many people who like talking about money. Do you? In fact, I think most people would rather talk about anything else other than money. I grew up in a home where money was rarely discussed. I knew and saw that my parents were incredible givers, but the day to day concept of a budget was never discussed with me. My husband, Matt, grew up in a home where money wasn't often discussed either, he was aware of a "budget", but that was the extent of his financial awareness. The first few years of our marriage we dealt with our fair share of money "discussions", and by discussions I mean arguments! We have learned much over the years of our marriage about budget, and spending and saving, but now that we have three kids of our own we feel like it is time to make some changes in regards to the way we talk to them about money. Matt and I think it is important to teach them how to handle money, just like we would want to train them how to ride a bike, brush their teeth or be polite.
The book Raising Financially Confident Kids
 by Mary Hunt, couldn't have come at a better time for our family. The premise of the book is mind blowing! While I was reading the first few chapters of the book I often thought to myself there is no way this would ever work, but by about 50 pages in I was hooked and a believer. The author and her husband had found themselves in debt, a lot of debt. (link – to read more about the author Mary go here. She and her husband found themselves asking the question, "what if our boys turn out like us?" Neither of them wanted their two sons going through the same issues with money that they had experienced, and so they decided to do a drastic overhaul in their own lives and they also decided to institute The Plan. The Plan was modeled after something that the author had heard her Uncle Harvey had years before instituted for his four sons. Ms. Hunt and her husband tweaked The Plan to meet their own family's needs and then they talked to their sons about it. They came up with a mission statement and a commencement date as well.
The core of The Plan was to give their sons once they entered sixth grade a monthly "salary". Not an allowance, but they would receive all the money that they would need for the whole month on the first day of each month. There were expectations of how the boys would be required to divide the disbursements. They instituted 15 % to family taxes (which is a FANTASTIC idea and one that I won't give away in the review *wink wink*), 10% to giving, and 10% had to be invested in a real bank, and then the rest of the money had to be used for anything that came up throughout the month, birthday parties, extra movies, clothes, candy, or toys. The boys were given a list of activities they were responsible to plan and pay for and then the parents had to have a hands-off approach. The first month of The Plan went as you would imagine. The oldest son and first one to enter the plan spent all of his salary rather quickly thus leaving him without any money for the rest of the month. But, the second month he was much more cautious and frugal.
The book goes on to explain the details of The Plan and how the author and her husband instituted it, made changes along the way, and adapted it to fit both of their sons needs and personalities. At the end of the book she even includes how her sons turned out and where they are today financially.
I appreciated this book on so many levels and for multiple reasons. Firstly, I personally needed to read how the author and her husband talked to their children about money, debt and saving. The book was educating me while I was learning to teach my children. Secondly, I appreciated the author's idea of The Plan being a rite of passage. Our society is virtually devoid of rites of passage for our children and this, I believe, can be very confusing to them. As parents we want them to eventually act and then become adults, but there is no real starting point. Instituting The Plan in this specific family readied the boys to become young men and then to go on to becoming financially responsible grown adults. Ms. Hunt tells in the book how she and her husband prepared each of the boys for almost a year before The Plan went into effect. They had discussions, and they role played situations, they talked about saving for the future and the impacts of debt. Thirdly, I greatly, and I mean GREATLY appreciated the honesty in which they discussed money with their sons. They were honest about their own problems with money, they were honest about the effects of their choices and they were honest about the fact that they were learning with the boys. I truly believe that our children need to hear our stories and learn from us as parents. I love how Ms. Hunt also cautions about what to withhold from them . This book is laden with wisdom. And lastly, though I could speak about so many more, I appreciated the way she encourages her readers throughout the book. One paragraph really spoke to me, (pg 98)
"Perhaps you feel inadequate to teach your kids about debt and money management because you've made a mess of your finances. Maybe you really blew it during college and now you're paying for it. Don't let that happen to your kids.

Tell them what happened to you.

Tell them about the people in this book.

Tell them about me, about my boys.

You will never regret the time and effort you put into teaching your kids the basics of good money management."
I would without a doubt recommend the book Raising Financially Confident Kids
 by Mary Hunt. I think it would make a wonderful book for a book club or discussion group, and it would most definitely be a fantastic book to read as a couple. This book sparked loads of conversation with my husband and I, and it wasn't the "discussions" that we were used to having about money. For less than twelve dollars you can read a well written and interesting guide to discussing finances with your children. I think THAT is a worthy investment.
And…we have an extra copy to give away! Leave a comment and tell us how you are teaching your kids about money, even in small ways, and we will pick a winner (randomly) on Wednesday, December 5th at 11 p.m. EST. All entrants must be located in the United States, be 18 years or older, but we are excited to be able to share this resource with a family this holiday season!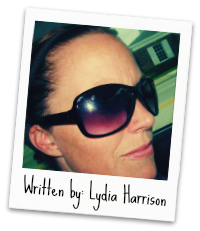 Disclosure: I was provided with an advance copy of Mary Hunt's book to review, but all opinions are my own.