We want to provide ideas, inspiration, and information for moms everywhere as we look at the world around us through MomColoredGlasses...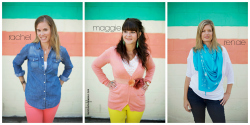 Popular Posts
Be Inspired
Not Found
Sorry, but you are looking for something that isn't here.
Be Whole
Not Found
Sorry, but you are looking for something that isn't here.
Be Informed
Not Found
Sorry, but you are looking for something that isn't here.
With The Great Gatsby finding its way into theaters a couple of months ago, it isn't surprising that the author, F. Scott Fitzgerald has also been receiving more attention, including his personal life. This is the case in Therese Anne Fowler's recently published book Z: A Novel of Zelda Fitzgerald
 where she takes a fictionalized look at his life through the eyes of his wife, Zelda. I love historical fiction, and I quickly became engrossed in Zelda's story, a small town girl who moved to NYC to marry F. Scott Fitzgerald shortly before his rise to fame.

The book was first and foremost a love story, a volatile one, but it was even more than that. Through Zelda's experiences, it showcased the difficulties that women faced during that time as they forged a new path for themselves. They were becoming more independent, working for a living, and pushing back against a male-centric society. For example, Zelda wrote many stories throughout her life, most of them published under her husband's name, and she struggled with not being recognized for her work.
For many women, including Zelda, it was also a personally destructive time. Faced with new access to alcohol, drugs, and promiscuity, many succumbed and suffered tremendously. At one point in the story, a doctor notes about Zelda that she was, "A jazz-age train wreck in slow motion", and this was reality for many "modern" women during that time.
Part of that "train wreck" included several lengthy periods of hospitalization throughout her life, some of which was spent in psychiatric institutions. She was diagnosed with schizophrenia, bipolar disorder, nervous breakdown, to name a few, and none of her experiences were pleasant. In one part of the story she was put through all sorts of "re-education treatments" to help her understand her place in her home, which I found terrifying. Imagine being institutionalized for wanting to pursue your own career? Even as a fictionalized story, I was thankful for a bit of light being shone on the multitude of women who were diagnosed as "nervous wrecks" and were sent away for "treatment" in that day and age. 

I was also struck about how little things change over time. The historical backdrop and social norms might look different, but at the core, we still have relationships that face destruction from selfishness. It was sad to see Zelda and F. Scott's relationship deteriorate from a passionate partnership to a volatile animosity because of insecurity and alcohol abuse. We also still struggle to understand mental illness and its impact on families, but thankfully it isn't a problem that less "hidden away" than in previous generations.
Lastly, I was surprised to see in the book how little interaction Zelda had with her daughter, between hospitalizations, nannies, and boarding school. In fact, it came across that the nannies looked down on any unstructured time that she wanted to spend with her daughter, which left Zelda…bored. She painted, danced, laid on the beach, but didn't have much responsibility to speak of. It seems obvious to me that this would only lead to discontent, but it was portrayed as the norm rather than the exception. Interesting.
My only caution about the book is that Fowler paints a pretty realistic picture of the Jazz Age, complete with substance abuse, sexual deviancy, and promiscuity, including the rumors that surrounded F. Scott's sexuality. She wrote it all through the lens of Zelda's experiences, so some of it is a little obscure, but it's still there. To leave it out completely would have perhaps did what the media did to the Fitzgerald's their whole life – portrayed a glamorous, fictionalized version of their escapades – one that everyone wanted to emulate, down to drunken cavorting in public fountains to late night visits to drink absinthe at underground speakeasies. She was more interested in a more raw version of their life, including some of the ugliness.
I suppose I'm focusing on more of my reflections on that period of time as portrayed in the book, but I love stories that do that. Attention-grabbing, entertaining, and thought-provoking all rolled into one is my kind of book. And when I took it on vacation? I finished it the first night, sitting in the bathroom of the hotel while the kids slept. My rear end went numb, but I couldn't stop reading. I had to find out what happened to Zelda…a life that experienced amazing highs and impossible lows.