We want to provide ideas, inspiration, and information for moms everywhere as we look at the world around us through MomColoredGlasses...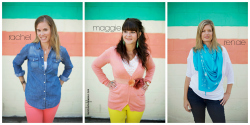 Popular Posts
Be Inspired
Not Found
Sorry, but you are looking for something that isn't here.
Be Whole
Not Found
Sorry, but you are looking for something that isn't here.
Be Informed
Not Found
Sorry, but you are looking for something that isn't here.
In the introduction of Just Lead!: A No Whining, No Complaining, No Nonsense Practical Guide for Women Leaders in the Church
, the authors Sherry Surratt, President and CEO of MOPS International and Jenni Catron, Executive Director of Cross Point Church in Nashville, talk about their first leadership experiences. They both came to an understanding very early in life that they had the potential and responsibility embedded in their DNA to influence others in what they later learned to be leadership. Their road was not always easy, and they made many mistakes along the way, but always there remained this desire to use their gift to change lives in positive ways. Their book centers on leadership in a church setting, but the concepts hold true no matter what your sphere of influence is, whether it is the three kids that show up for breakfast every morning or a full staff of volunteers that show up to serve each weekend.
Their stories resonated with me right away, as I could certainly relate to that "itchy feeling" when I find myself in a situation when lack of leadership is evident. I love the challenge of moving people together toward a common goal, and the natural high that comes from accomplishing something more than I could ever do on my own. But particularly over the last couple of years, I have been a women's small group leader at my church, so as I read through Just Lead!
, I had those experiences in mind. I wanted to take their journey, one "that challenges you to lead well wherever you are."
The topics in their book range from fear, loneliness, leading men, dreaming big, and communication, but the two that jumped off the page for me included the chapters on insecurity and authenticity.
Am I enough? This question opened the chapter on insecurity, and I admit, this thought has crossed my mind often. I would prepare to lead my small group, attend my coaching meeting, and show up to lead my group with "insecurity smog" hovering around my head. Would I know the answers to their questions? Would I know how to comfort them in their challenges? Would they walk away and never come back? Would I inadvertently offend someone by assuming that they knew too much or too little? Would they like me?
I love how Sherry talks about insecurity saying, "our sense of security and confidence needs to come from God, and his voice should trump the voices and circumstances of our lives." Any time that I let other voices into my head, it only makes me question myself, which frankly, is pretty selfish. If I am so concentrated on how the situation is making "me" feel, I am eliminating all opportunities to be others-focused. Sherry gives the advice to create daily routines to overcome insecurity, daily reminders of where our worth and value originates. Zephaniah 3:17? Look it up…it is one of those verses to scrawl on our bathroom mirror.
Don't be someone else. This phrase comes up in the chapter on communication when Jenni writes, "Nothing you communicate as a leader will be effective if it feels inauthentic", and this truly hit home for me. I am part of a large team of women's small group leaders, and there are many amazing women in the group. It is easy for me to want to be "just like so-and-so" in my leadership style, whether it is the leader who always has her table decked out in seasonal decor or the leader who writes personal notes to her women each week or the leader who always has witty and compelling stories to tell. I am none of those things, and while they are all "good things", they aren't "Rachel things". We each need to find our sweet spot – the way we communicate as leaders that is 100% us. I may not have a tablecloth and  candles, but I will make sure we spend a good chunk of time each week just talking about life. I am not over-the-top outgoing, but I'll always be genuine with how I feel and how I have struggled. Notecards I can't manage, but e-mail? That I can do.
I have friends in the corporate world that are being told to "lead differently", and I am glad that Jenni and Sherri are standing up for leaders to be who they are first, and people will be drawn to that genuineness. It's both refreshing and challenging. If you are going to lead from a place of authenticity, you first need to know who you are, and that can take some serious self-reflection. Instead of being a cheap reflection of someone else, you need to find your own voice.
This book? It lives up to its subtitle: "A No Whining, No Complaining, No Nonsense Practical Guide for Women Leaders in the Church." It gives specific direction to women leaders and backs it up with their personal experiences and the stories of other women who are in leadership positions across the country. It also ends each chapter with reflection questions, which lends itself well to a group book study. They could have dug deeper with the questions, but it is a great jumping off point to talk through the topics. I could see this book becoming a staple for churches as they look to equip their staff and lay women leaders with the tools to be successful. I could see MOPS groups using it with their steering committees. I could see Christian schools and universities using it to spark discussion about how to lead their classrooms and students in their sphere of influence. I could see individuals (like me) sitting down and doing some serious self-reflection about how I want to use my leadership skills to advance the kingdom of God.
Pick up your copy today…and pass it along to the women leaders at your church or in your circle of friends. Have a discussion about it…grow your skills…and become the leader that God has called you to be.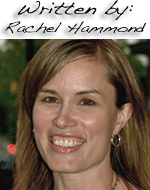 Disclosure: I was provided with an advance peek at Just Lead! for purposes of this post, but all opinions and experiences are my own.