We want to provide ideas, inspiration, and information for moms everywhere as we look at the world around us through MomColoredGlasses...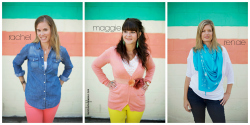 Popular Posts
Be Inspired
Not Found
Sorry, but you are looking for something that isn't here.
Be Whole
Not Found
Sorry, but you are looking for something that isn't here.
Be Informed
Not Found
Sorry, but you are looking for something that isn't here.
Robot Zombie Frankenstein!
 by Annette Simon
$10.97 on Amazon
I am always on the lookout for great books for boys, as I scour the shelves of my local bookstores and public libraries. It's not always the easiest thing to find books that will grab and keep the interest of my wiggly little five-year-old boy, and maybe even teach him something along the way. Annette Simon's newest book, Robot Zombie Frankenstein!
 (released today, April 24), fits the bill as a boy-centric concept book that is all fun.
First, meet two robot buddies, Robot and Robot, made out of shapes and lines (cleverly displayed on the inside covers).
Quickly realizing that being the same is no fun, they launch into fast and furious costume changes. Zombie…Frankenstein…Pirate…the ideas pile up, turning into full-fledged chaos! Simon perfectly captures the bouncing path that creativity often takes through a child's mind, often making absolutely no sense to the casual observer, but making perfect sense to the child at play. Of course a superhero in disguise should also be an outer space invader, right?
The little robots emerge victorious buddies with a mouthful of pie, but their roundabout path will have you giggling. Yes, and your kids will chuckle too.
As illustrations, Robot and Robot jumped off the page, bright colors starkly contrasted against a white backdrop. Attention grabbing? Absolutely. I also loved being able to flip to the inside of the cover and ask my kids if they could find the different shapes throughout the story. Ovals, rectangles, semicircles, lines, and squares are all hidden in the little robot montages, and even my two-year-old was able to track them down. It's a great little story, full of craziness and friendship, pirates and superheroes.
It definitely makes my list of "boy-approved" books.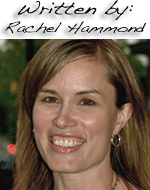 Disclosure: Candlewick Press was generous enough to send me an advance copy of the book to read, but all opinions about the book are entirely mine. Now go have yourself a piece of pie, just like Robot and Robot, and check the book out for yourself!