We want to provide ideas, inspiration, and information for moms everywhere as we look at the world around us through MomColoredGlasses...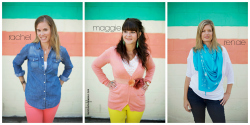 Popular Posts
Be Inspired
Not Found
Sorry, but you are looking for something that isn't here.
Be Whole
Not Found
Sorry, but you are looking for something that isn't here.
Be Informed
Not Found
Sorry, but you are looking for something that isn't here.
Over two years ago, along with my initial emotions and concerns following my son's autism diagnosis, I was thrust into a world with a lot of information and opinions about autism spectrum disorders (asd). The renowned children's neurologist and psychologist that diagnosed my son couldn't tell me if my son would progress at all, let alone recover. So, being a librarian, I delved into as much information as I could get my hands on: peer-reviewed journal articles, established medical texts, nutrition materials, personal accounts, and recovery stories. After reading that autism is treatable, I put on my special needs mom colored glasses and continued to read, and read, and read. I was determined to begin my son's healing process. I shifted my focus, made a plan, and dedicated every minute of my time and every ounce of my being to this healing hope for my son.
It's been a long two years. I'm physically, mentally, emotionally, and financially drained. I'm also happy, I'm ecstatic… and my son, too, is recovering! If your child was recently diagnosed with autism, I recommend reading, or listening to, the five books listed below (I borrowed all of them from my local library). I learned a lot from reading these books. I listened to Mother Warriors, and it was the stories on this audiobook that encouraged me to finally take the steps to begin the gluten-free and casein-free (GFCF) diet with my son, which was a decision that has very positively impacted his progress.
So, without further ado, my top five recommendations are…
The Autism Book: What Every Parent Needs to Know About Early Detection, Treatment, Recovery, and Prevention (Sears Parenting Library)
, by Robert Sears (M.D., FAAP), is an easy-to-read book that outlines risk factors, diagnosis, and therapies.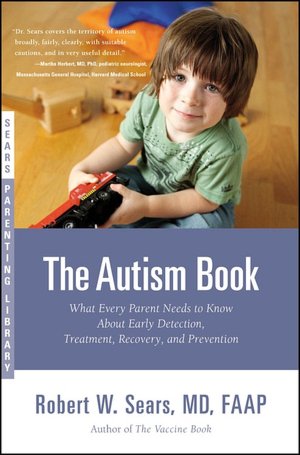 The New York Times bestseller, Healing and Preventing Autism: A Complete Guide
 by Jenny McCarthy and Jerry Kartzinel (M.D.), offers advice about autism and early intervention, alternative therapies, and diet.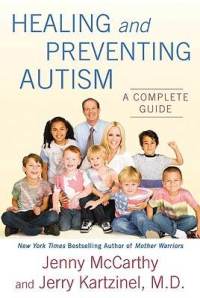 Changing the Course of Autism: A Scientific Approach for Parents and Physicians
 by Bryan Jepson (M.D.) with Jane Johnson, and a foreword by Katie Wright (the daughter of the Autism Speaks founders), reviews the medical literature regarding autism.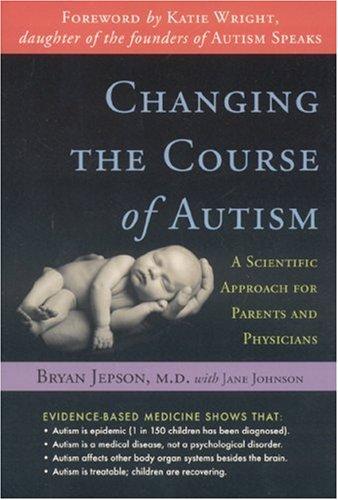 Unraveling the Mystery of Autism and Pervasive Developmental Disorder: A Mother's Story of Research & Recovery
 by Karyn Seroussi (the co-founder of ANDI, the Autism Network for Dietary Interventions), and a foreword by Bernard Rimland (Ph.D.) (the founder of ARI, the Autism Research Institute), chronicle's a mother and father's journey with autism and how they empowered themselves to reverse its effects on their son.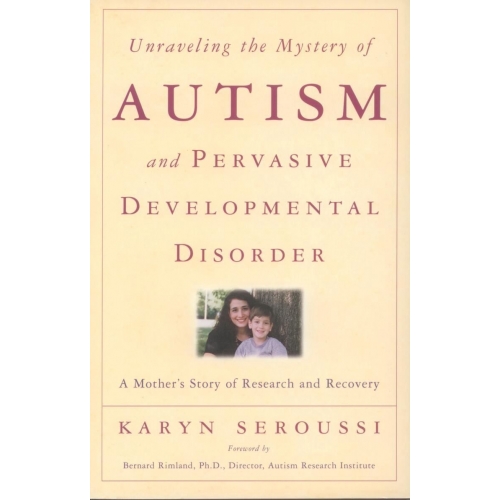 Mother Warriors: A Nation of Parents Healing Autism Against All Odds
, by Jenny McCarthy, is an emotional and inspiring book that details personal autism recovery stories.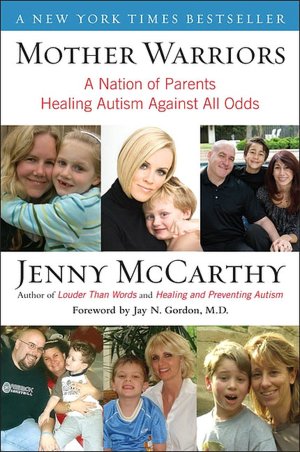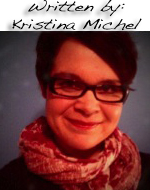 Kristina (MA, MLIS) is the mother of a fantastic special needs son, and a TACA parent mentor volunteer. She is not a doctor, lawyer, or therapist. For more information regarding special needs and autism, visit Kristina's blog, Live, Love, Laugh,and Autism, or follow her on Twitter at KristinaMamma.