We want to provide ideas, inspiration, and information for moms everywhere as we look at the world around us through MomColoredGlasses...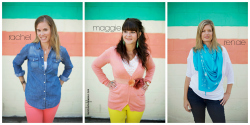 Popular Posts
Be Inspired
Not Found
Sorry, but you are looking for something that isn't here.
Be Whole
Not Found
Sorry, but you are looking for something that isn't here.
Be Informed
Not Found
Sorry, but you are looking for something that isn't here.
If you're like me–you get bored easily with various organizational strategies in your house–you're always looking for new ones, right?     I'm frequently looking for new ways to help my three year old understand the passing of time and events that we've got coming up.  Even though she can't read, she can comprehend checking things off, today vs. tomorrow and yesterday, and simple reminders that help her learn something, like what the numbers 1-10 look like, the letters of her name, or the days of the week.
This memo board DIY can be used for hundreds of purposes in your home–not just for three year olds!  It cost me about $8, so I won't feel bad about trading it out for something new in a few months when I start to get restless again!
Here's what you need:
A 16×20 poster frame.  I purchased a $5.99 one from Target.  I like this size because it gives you a lot of room to arrange your paper different ways and you won't have to write too small on it.  I also like the Target ones because they are made with plexi-glass; making it lighter and easier to hang anywhere in your house.
Wax dry erase crayons. These are made by Crayola and work superbly on the plexi-glass of the frame.  They'll wipe right off with a dry, clean cloth.

Random scrap book paper.

 Obviously, select colors that match where this memo board will hang and use a variety of shapes to divide up your board into different sections.
Other scrap book ephemera……….decorative tape, stickers, etc.
I used the paper that came with the frame to create a solid base for the memo board.  I just flipped it upside down and glued it onto the cardboard.  Of course you could use any paper that you wanted to here.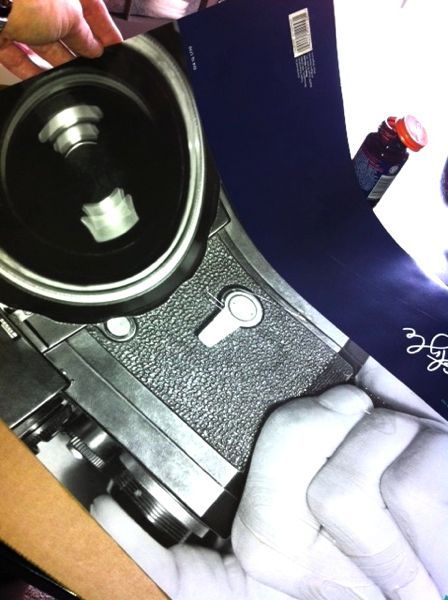 Then, start laying out your scrap book paper in various patterns until you find one that you thinks works for you and will meet your organizational needs.  Decorate the board with stickers and tape if you'd like.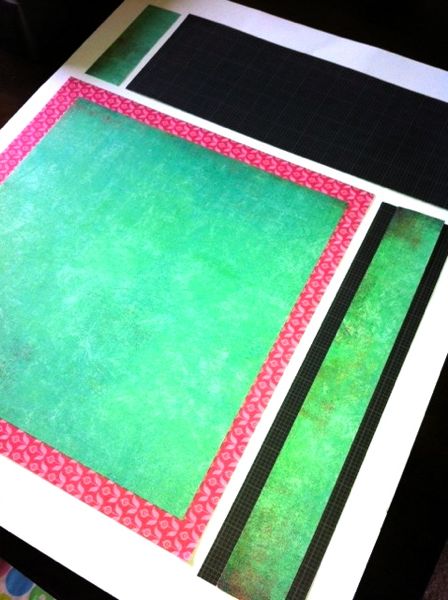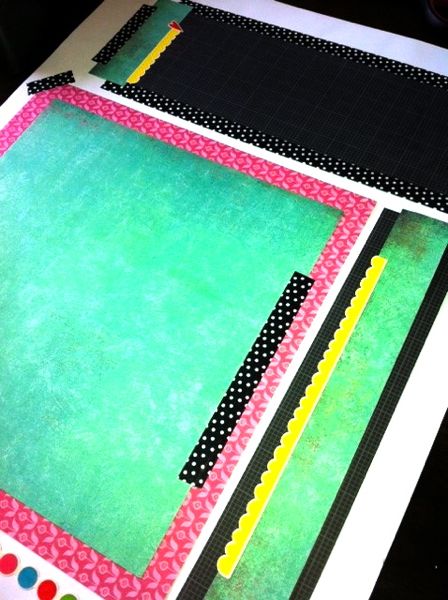 Once your board is to your liking re-assemble the frame with the plexi-glass and you're set!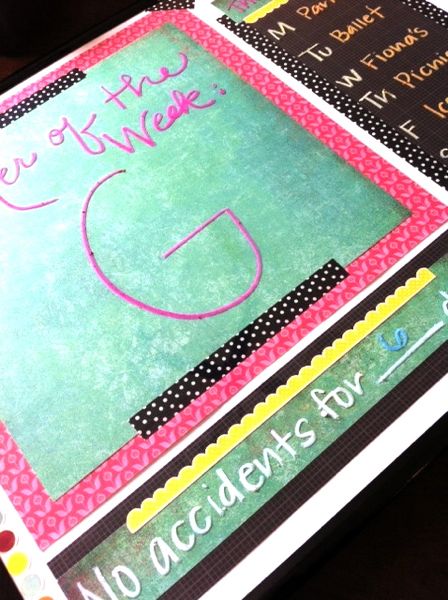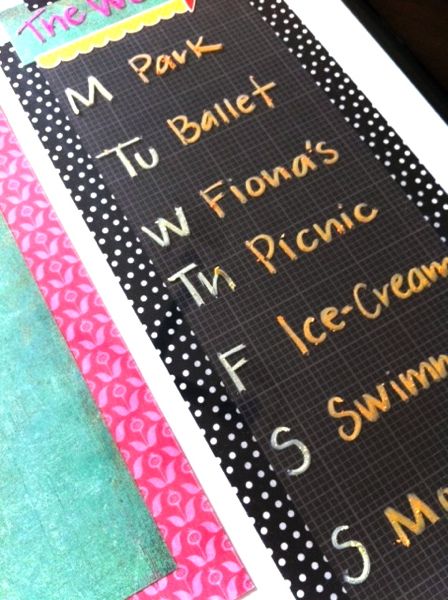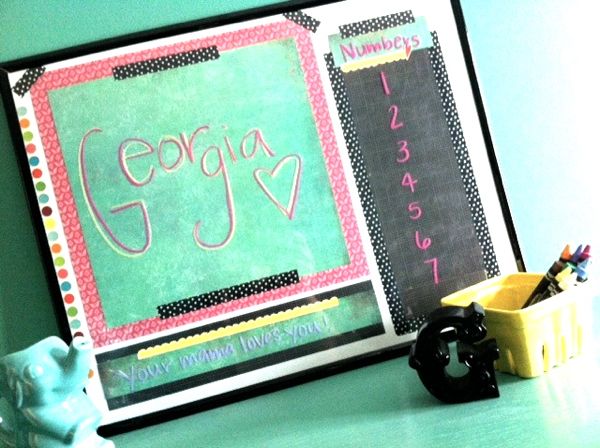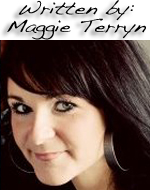 Visit my other online home at apairofpinkshoes.com