We want to provide ideas, inspiration, and information for moms everywhere as we look at the world around us through MomColoredGlasses...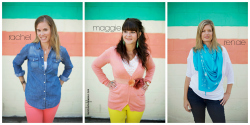 Popular Posts
Be Inspired
Not Found
Sorry, but you are looking for something that isn't here.
Be Whole
Not Found
Sorry, but you are looking for something that isn't here.
Be Informed
Not Found
Sorry, but you are looking for something that isn't here.
Homemade sugar scrub is one of the simplest yet most luxurious DIY projects you can make….and the perfect treat for your dry, neglected winter skin! High-end cosmetic stores sell various brands of sugar scrubs, but I have to share a secret with you – the inexpensive homemade kind works just as well if not better! Plus, you don't have to worry about all the artificial fragrances and preservatives that may be lurking in that pricey store-bought jar.
Here's what you need to make your own homemade sugar scrub (and you probably already have it in your pantry!):
Sugar, 1 cup – I used fine-grain, baker's sugar because my skin can't handle a lot of roughing up. Other options are regular granulated sugar, brown sugar or raw cane sugar which works well for areas with thicker skin like the soles of your feet or elbows.
Oil, 3/4 cup – I used 100% grapeseed oil as it has a very mild scent. Other options: Olive oil, coconut oil, jojoba oil or sweet almond oil.
Essential Oils, a few drops (optional) – I love the smell of lavender so picked up some 100% essential oil from the natural food store.  Use the scent of your choice or keep it plain if your significant other wants to share!
Airtight container – Nothing fancy needed here! Use a mason jar, a clean plastic makeup tub, a tupperware container…anything that you have laying around your house works fine.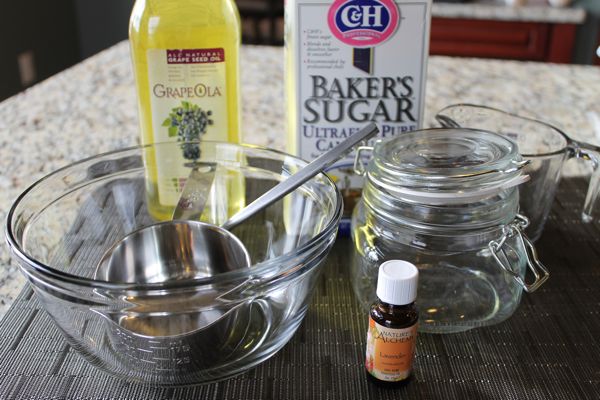 This is so simple it barely needs directions, but here goes…pour 1 cup of sugar into the bowl.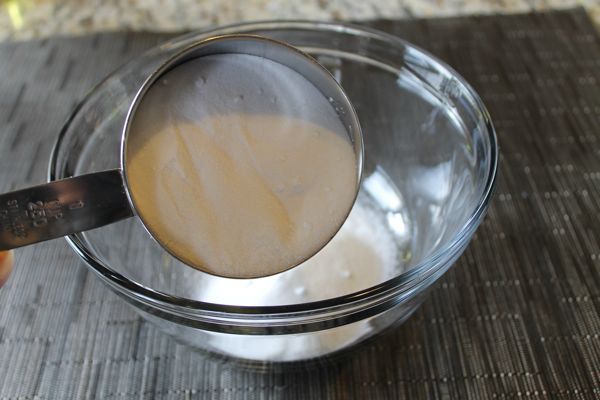 Add 3/4 cup of oil and stir. You can add more or less oil depending on the desired consistency.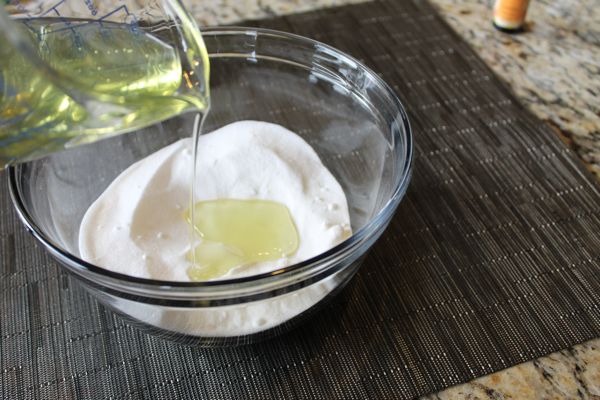 My sugar scrub is pourable but not watery.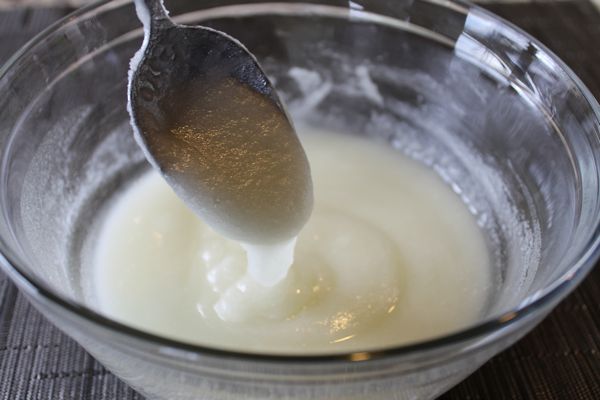 Add several drops of essential oils if desired. I used 7 drops of 100% natural lavender oil.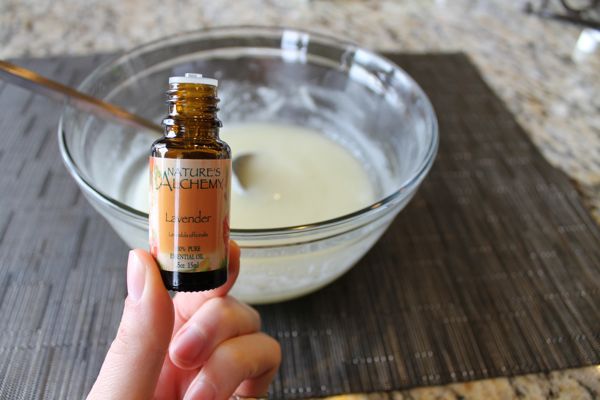 Spoon the mixture into the airtight container. I actually doubled the above recipe to fill my jar.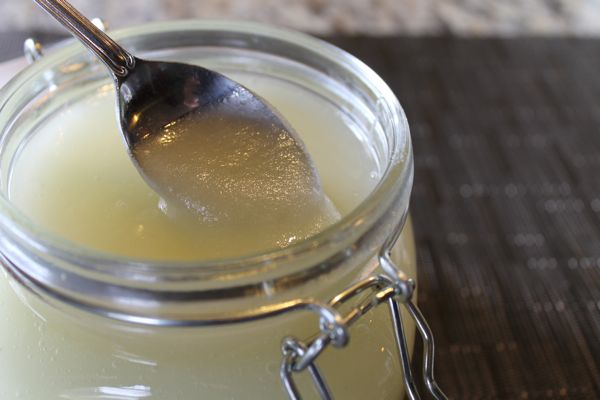 To use, massage 1-2 tablespoons into your skin and then rinse. I started with my feet…this isn't the most attractive photo but I wanted you to get the full experience.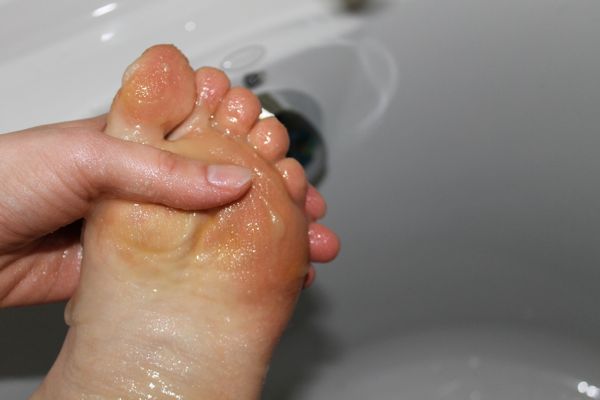 My hands and feet are now incredibly smooth and silky, and I've been smelling the lavender scent all day. Lovely.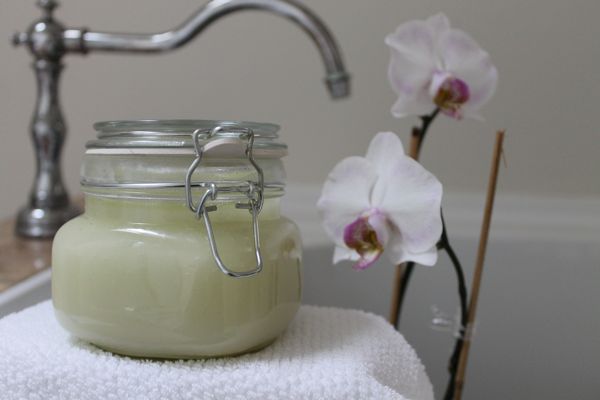 Enjoy!