We want to provide ideas, inspiration, and information for moms everywhere as we look at the world around us through MomColoredGlasses...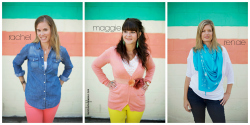 Popular Posts
Be Inspired
Not Found
Sorry, but you are looking for something that isn't here.
Be Whole
Not Found
Sorry, but you are looking for something that isn't here.
Be Informed
Not Found
Sorry, but you are looking for something that isn't here.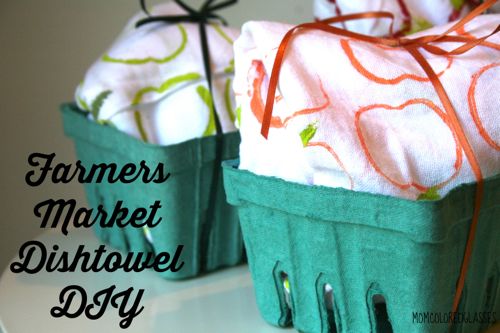 Summer fruit is at its best right now at most farmers markets around the country.  I found some little dishtowels online a few weeks ago that are truly adorable and celebrate summer at the market, but a little more than I wanted to spend at the time. But, you can make these cute little dishtowels that are inspired by the on-line version to help someone remember the tasty crops of summer all year long!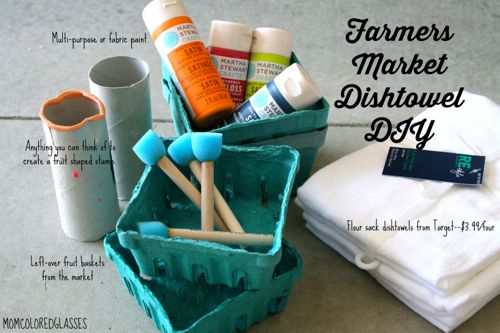 Grab your supplies!  And if you're headed to the market this morning make sure to purchase a few fruits that come in their own little baskets!  Those are a must have for this project.  They make it!
I use those very cheap flour sack dishtowels that you can buy in packs of three or four from Target for this.  Spread them out on a flat surface–make sure you put newspaper or cardboard underneath them as they are thin and the paint will soak through.  My peach/raspberry/orange/blueberry covered driveway can attest to that–as can my husband.  Good times.
First, decide on which fruit you'd like to make.  I really wanted to make peaches so I bent a toilet paper tube into the rough shape of a peach, dipped the end in peach fabric paint, and got started.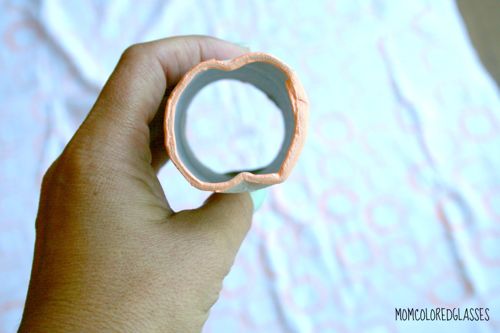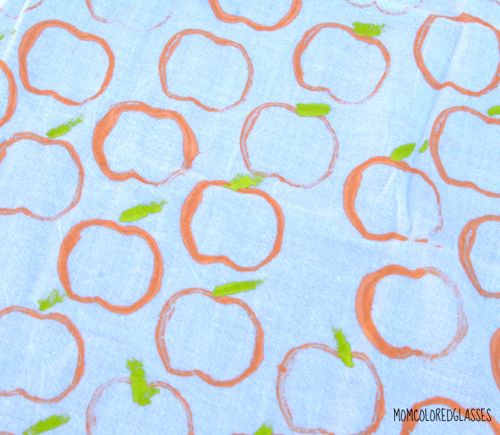 I added some random little leaves to my peaches.  Rustic is best here.  You'll never get them perfect so don't even try.
This is a great craft for kids to involved in too.  They can make these for teachers, grand-parents, a special babysitter, or you!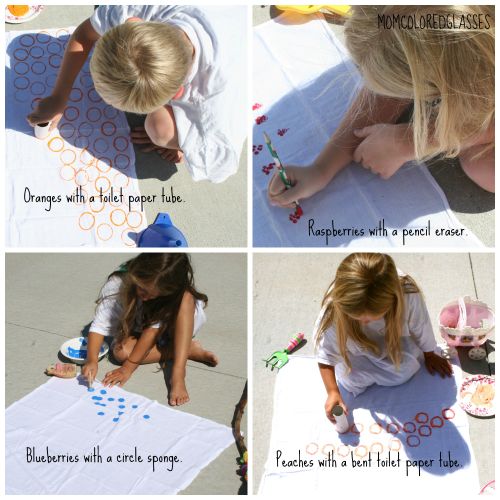 Let kids add any embellishments they might want to at the end and let the towels dry overnight.  You could also wash them before gifting them so they're softer.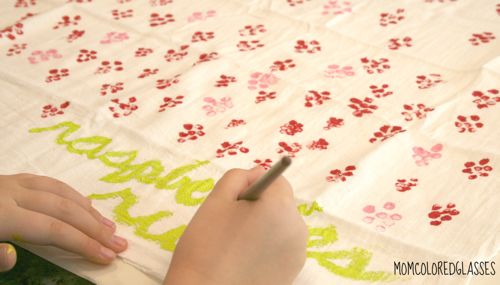 And then package them in your old fruit baskets.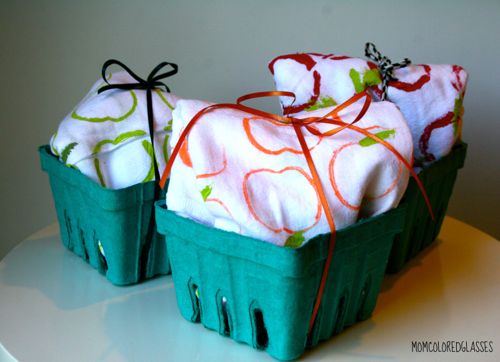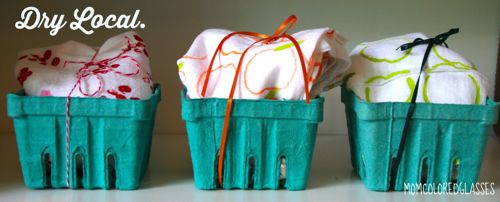 That's it!  A fun DIY to remember the best days of summer when it's snowing in May.  Oh wait–is that only in Michigan.