We want to provide ideas, inspiration, and information for moms everywhere as we look at the world around us through MomColoredGlasses...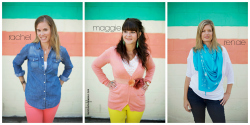 Popular Posts
Be Inspired
Not Found
Sorry, but you are looking for something that isn't here.
Be Whole
Not Found
Sorry, but you are looking for something that isn't here.
Be Informed
Not Found
Sorry, but you are looking for something that isn't here.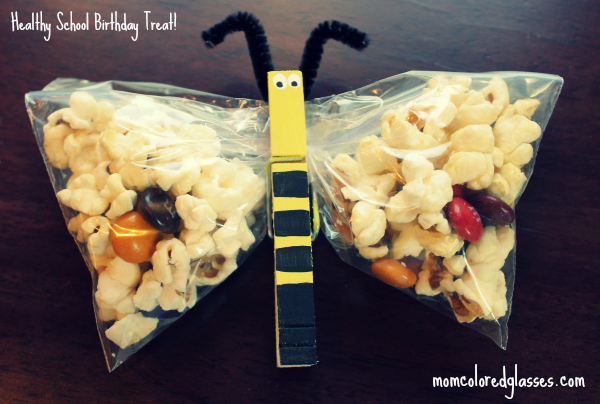 I consider this bumblebee birthday treat to be my first mom triumph of the school year. This is my son's second year in preschool and with an early September birthday, I felt a little rushed and a little bit apprehensive about him having "the first birthday" of the year. Also, his school really frowns on super sugary birthday treats….so how to bring in something somewhat healthy that wouldn't make my son think "wow, mom, you brought in apple slices for my birthday, that's great" (eye rolling)….actually my 4 year old loves apples so in reality that probably would have been fine. (I'm rolling my eyes at myself now)

This is not an original idea. In fact, it's all over pinterest…..BUT all of the examples on pinterest are butterflies. I decided to make a bumblebee mostly because my son LOVES the color yellow and also maybe because they're a little bit more boy-ish. (not that boys can't love pink butterflies!) I made 17 of these in about an hour. I had most of the materials already in my craft closet and filled the snack-size baggies with popcorn and M&Ms. I used acrylic craft paint which dries very quickly and would have probably glued on googly eyes instead of painting them on, but the googly eyes I had on hand were too big. After making two dozen animal cupcakes for his birthday party over the weekend this was a welcome alternative to baking! And I love projects that I can do in front of my favorite TV show (right now it's Monk re-runs on Netflix). This is such an easy and cute way to make a healthier snack seem more exciting. Other food options could include grapes, raisins, goldfish crackers, trail mix etc.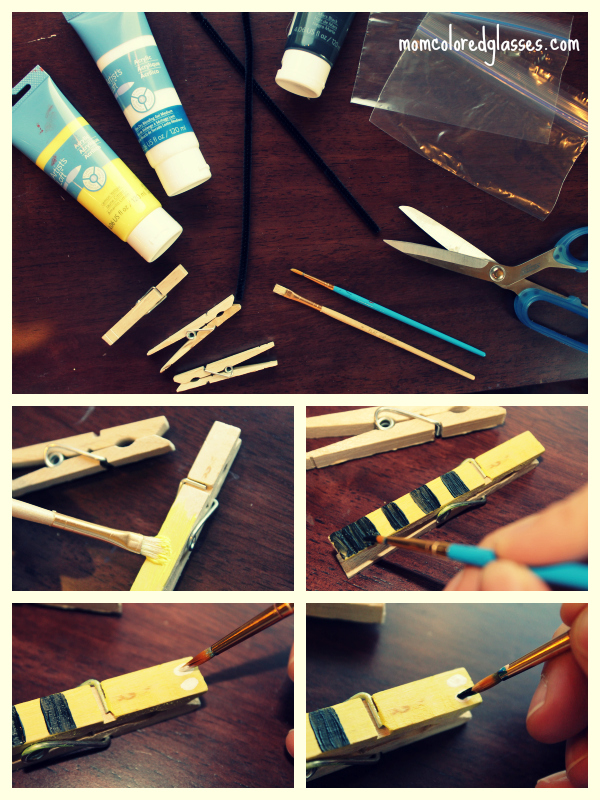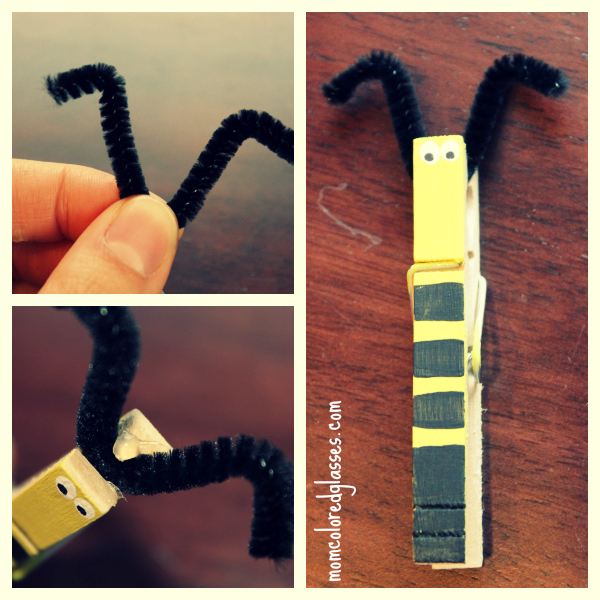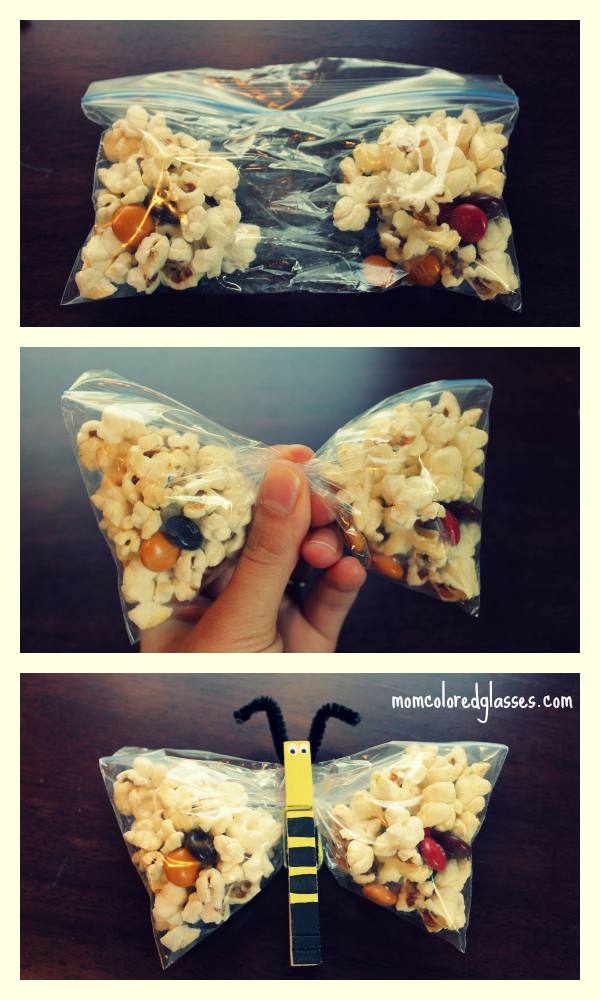 My son was all smiles and waves and so proud to show us around the classroom during his little birthday celebration.  It was one of those moments that made my heart melt a little bit.
I can't believe he's four years old…