We want to provide ideas, inspiration, and information for moms everywhere as we look at the world around us through MomColoredGlasses...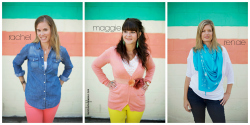 Popular Posts
Be Inspired
Not Found
Sorry, but you are looking for something that isn't here.
Be Whole
Not Found
Sorry, but you are looking for something that isn't here.
Be Informed
Not Found
Sorry, but you are looking for something that isn't here.
Ever since my kids walked out of the movie theatre singing "Do you want to build a snowman…", we have been bringing bits and pieces of Frozen into our home. Fiona received Elsa, Kristoff, and Anna dolls for Christmas, along with a read-a-long storybook, and the Frozen Pandora station has received some serious airplay.
So I wanted to take a look at the Frozen apps, because I knew that the kids would be asking sooner rather than later. Disney has only released two specific to Frozen: one is free and one will set you back six bucks. Here's the details…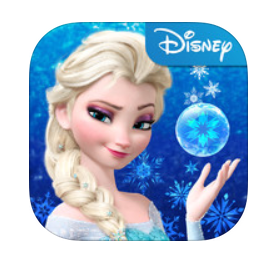 Frozen Free Fall by Disney
Free for Android and Apple devices (in-app purchases for power-ups)
This sliding ice crystal puzzle game is free, providing 90 challenging puzzles to tackle. However, there are in-app purchases for power-ups, which I'm not a big fan of, especially for kids games. Not cool, Disney.
The game has some nice features, however. The characters start as young Elsa and Anna, and as you progress through the land, you can unlock grown-up versions of the sisters. Plus, the shimmering crystals are gorgeous, and big enough for little fingers to switch and swipe. Even if they don't quite "get" the game, they can appreciate looking at some of their new favorite Disney characters. As a free game, it is a well-made little diversion.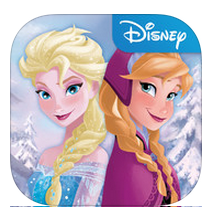 Frozen: Storybook Deluxe by Disney
$6.99 for Apple devices (NOT compatible with iPhone 3GS, iPod Touch 3rd & 4th Gen, and iPad 1) 
I am always skeptical about apps that cost more than a couple of dollars, because if it is awful, you are stuck with it. Also, I have had mixed success with Disney apps. Some are great, and some are…not so great.
Thankfully, this one didn't disappoint. The storybook has pleasant background music, full screen visuals, and interactive links to fun activities like creating your own icy snowflake. I love that the pictures are "tappable", revealing animated scenes and clips from the movie. My favorite part, however, is that at certain parts of the story, you can flip your device around to experience the scene from both Elsa and Anna's perspective. It's very clever, and adds extra depth to the story.
If kids just want to play, they can create their own snow globes or solve one of six puzzles encased in ice.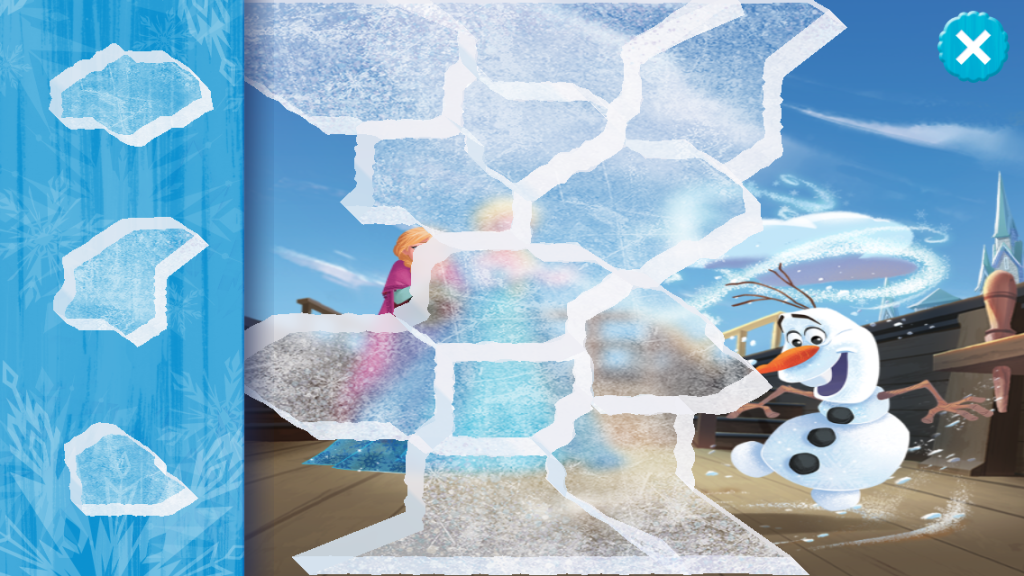 It's a solid app, and has the level of interactivity and detail that I would expect to see for a higher priced app that has the Disney touch. I'm not regretting the money I spent on it, because it is perfect…to tide the kids over until the movie comes out on DVD!