We want to provide ideas, inspiration, and information for moms everywhere as we look at the world around us through MomColoredGlasses...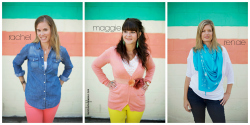 Popular Posts
Be Inspired
Not Found
Sorry, but you are looking for something that isn't here.
Be Whole
Not Found
Sorry, but you are looking for something that isn't here.
Be Informed
Not Found
Sorry, but you are looking for something that isn't here.
In just under a month, I will be sending my last kid to kindergarten. I thought it would be easier the third time around, but every time I think about it, I get all choked up and my very observant (and somewhat insensitive) 7-year-old says, "Mom…are you going to cry…AGAIN??"
And of course, he's (annoyingly) right. So I headed to the "Coping" section of the library to find Fiona and I some books to soften the blow. I found two that are just right…one for her and one for me. I think you will agree. (Plus, they are both on Amazon Prime, so you can have them here in two winks!)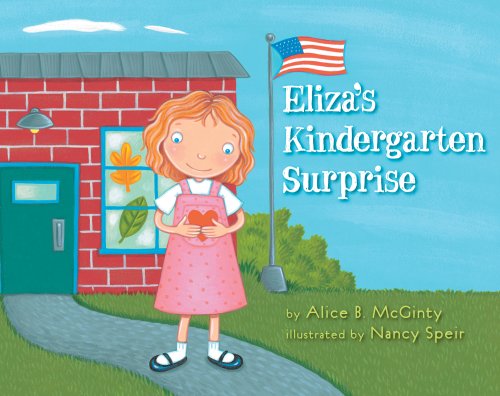 Eliza's Kindergarten Surprise
 by Alice B. McGinty
Eliza reminds me a lot of my Fiona. She doesn't want to leave her Mommy to go to kindergarten, so Mommy puts a kiss on her fingertips and slides it into Eliza's pocket. It works for a bit, but then Eliza's pocket starts to feel empty, so she starts collecting things that remind her of her Mommy. Blue buttons like Mommy's shoes…a bumpy red napkin like Mommy's dress…you get the idea. Soon enough, she has collected enough supplies to make her own little Mommy to carry around in her pocket, right next to her heart. Later, she is surprised to see what was in Mommy's pocket all day…because "pockets can hold so much".
It's a tear-jerker, but the best part is that I heard Fiona telling her best friend all about the story later. The message is simple and memorable, the perfect book for the first day of kindergarten.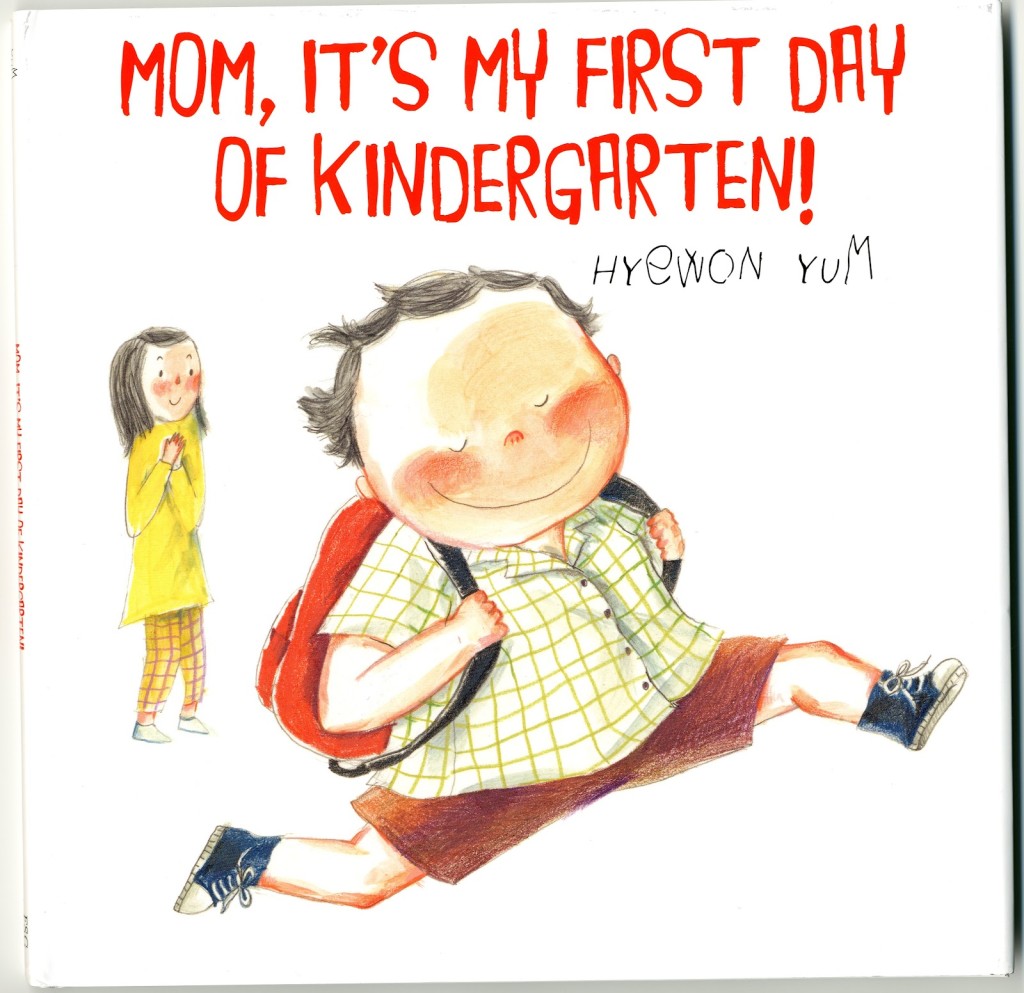 Mom, It's My First Day of Kindergarten!
 by Hyewon Yum
I could totally relate to the Mom in this story. The little boy is big and bold, wild and excited about heading to school, while the mom is small and quiet, worried about whether he will have enough time to eat his sandwich and being okay in the big kids' school. I love how it puts words to the fears that parents have in a way that kids can understand. And when it comes time for him to walk into his classroom and the little boy starts to worry, the mom gets big and bold and says, "I'm sure you'll be fine in kindergarten". Sometimes I think kids think that they are the only ones that are worried, and as parents, we need to be honest about what we worry about too, but that we can all get through it together!