We want to provide ideas, inspiration, and information for moms everywhere as we look at the world around us through MomColoredGlasses...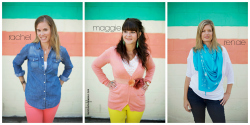 Popular Posts
Be Inspired
Not Found
Sorry, but you are looking for something that isn't here.
Be Whole
Not Found
Sorry, but you are looking for something that isn't here.
Be Informed
Not Found
Sorry, but you are looking for something that isn't here.
One of the greatest presents for children (in my opinion) are new books.  Already at four, my daughter has books that have been her favorites for years.  I imagine they'll remain that way too, all the way up until she gets to read them to her own kids; just like I've been able to read some of my childhood favorites with her.
So today, I'd like to offer one of our incredible readers the chance to win four new children's books!  One of them, or all of them, could easily become a new favorite book.  All four of these books are relatively new and ones that I've stumbled across in our local library.  I always hit up the "just released books" shelf first.  And often it turns up gems like I'm offering to you today.
First:
1.  Welcome to Mamoko  This is an awesome "I spy" book that allows you to follow a different characters adventures every time you look at it.  Additionally, characters that aren't mentioned also have a story to tell if you look carefully on each page.  My daughter has spent hours looking at this book.  Literally.
2.  The Day the Crayons Quit  In this book crayons come to life and tell their owner why they refuse to color anymore.  The peach crayon?  His wrapper was torn off and now he's naked!  He refuses to go to school naked.  My husband and I have both laughed out loud while reading this book.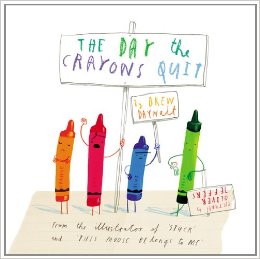 3.  The Table Sets Itself  Izzy is so excited to get to set the table finally!  But then…..she tires of it all too quickly and gets creative.  But the dishes have a mind of their own.  And creative ones at that!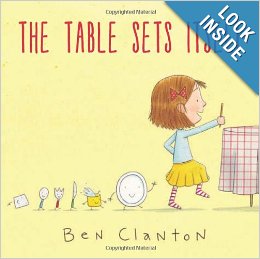 4.  The Great House Hunt  This book is simply gorgeous, as are all books illustrated by Marc Boutavant.  In this story Mr. and Mrs. Polka Dot are looking for the perfect house for a pair of lady bugs like themselves.  Their off-the-wall real estate agent has them tour some interesting places in an attempt at finding a place just-right.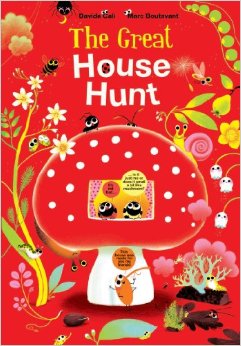 All four of these gorgeous hard-cover books can be yours!  To enter our contest simply head over to our Facebook page and leave a comment under the post about our book giveaway letting us know who you'd give these books to (saying your own kids is a-ok).  We'll pick a winner at random at the end of the day Monday.  Make sure you like our Facebook page so you'll know if you're the winner as we'll make the announcement over there!
Good luck!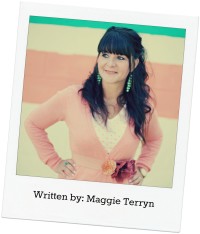 Visit my other on line home at apairofpinkshoes.com