We want to provide ideas, inspiration, and information for moms everywhere as we look at the world around us through MomColoredGlasses...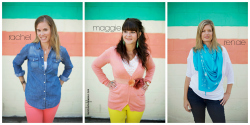 Popular Posts
Be Inspired
Not Found
Sorry, but you are looking for something that isn't here.
Be Whole
Not Found
Sorry, but you are looking for something that isn't here.
Be Informed
Not Found
Sorry, but you are looking for something that isn't here.
I spent another weekend downtown Grand Rapids at Art Prize and once again had the pleasure of working our Artist Trading Card tent right next to the very talented Kevin Kammeraad.  If you don't know, Kevin Kammeraad is a singing puppeteer that entertains kids of all ages (and I'm including adults in this mix too!) with his interactive and creative songs.  He takes suggestions from the audience for many of his songs, regarding animals, adjectives, or places to include in his lyrics and it's pretty amazing to see how he effectively and humorously weaves those ideas into his existing songs.
I think I might have the majority of his show memorized as he tirelessly performed six times a day while we were down there and every performance was like the first one; the energy level and rapport with the audience was top notch! Mom Colored Glasses is excited to be able to give one of its lucky readers an autographed copy of Kevin's latest CD, "The Monkey's Go Marching." And as the subtitle on his CD indicates this CD is full of simple songs you can "play around with."
Your kids will love to sing along to the entire CD and work to predict what he's going to say next as well as come up with their own rhyming words to most of the songs.  Kevin's CD was recorded with a live audience so there is a lot of "space" where your kids can shout out their own ideas even though they'll be listening to it in their living room, car, or bedroom.  One of my daughters favorites is "I Spy" and "Down by the Bay."  Both of these tracks allow her to get involved in the music not only by singing along but calling out what she thinks Kevin should rhyme with animals like zebra, giraffe, or elephant.
I don't know about you but I'm always on the look-out for new children's music.  We've about worn out the Dora CD in our car and I'm ready for a change-up; I think Kevin's CD will do it.  And, I'd like to get a CD into one of your hands too.  Just comment below, and since this months theme is identity, tell us what your kids are going to be for Halloween!  We'll pick a random winner and send off your new CD.  Comment by Friday, the 7th and we'll announce the winner on the 8th.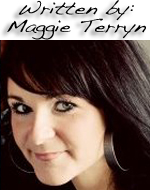 Visit my other online home at apairofpinkshoes.blogspot.com