We want to provide ideas, inspiration, and information for moms everywhere as we look at the world around us through MomColoredGlasses...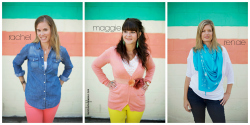 Popular Posts
Be Inspired
Not Found
Sorry, but you are looking for something that isn't here.
Be Whole
Not Found
Sorry, but you are looking for something that isn't here.
Be Informed
Not Found
Sorry, but you are looking for something that isn't here.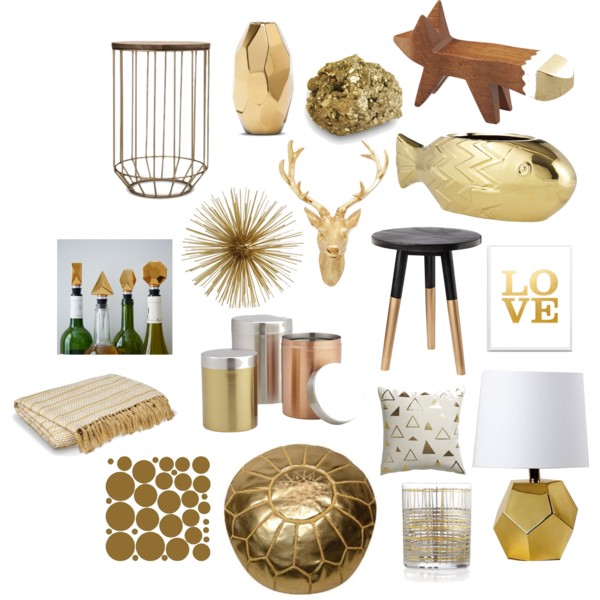 Gold Wire Table…love the wooden top on this little side table!  Use as bedside table, an accent piece next to an armchair, or even a plant stand.
This Gold Faceted Vase adds a little panache to a table, windowsill, or dresser.  I can't believe I just used the word panache.
This golden nugget paperweight would be perfect on a coffee table anchoring down a stack of pretty books.
This little fox would look cute holding paper clips on just about anyone's desk!
For $45 this gold deer head is right on trend and could serve as an anchor piece to a pretty cool wall collage.
I've been drooling over this fish planter for months now…..imagine it with a little succulent or poinsettia.
These geometric bottle stoppers would be a perfect hostess gift or just….a 'you' gift.
I have one of these gold start burst wall sculptures and it adds a lot of texture and interest to a collection of prints.  This one from Z.Gallerie is a great tone and size!
An instant update to a kitchen counter with these cannisters!
Cozy days curled up on the couch get a little more glamourous with this gold throw.
Gold Dipped Legs Side Table I don't think Nate Berkus for Target can do anything wrong when it comes to his home decor.  Just give me one of each.
Gold Leaf Prints like this are everywhere and come in so many delightful sayings…..they just add…..a little something to your space.
Triangles and gold–you can't go wrong with this throw pillow on your couch or bed.
If you're looking to update the look of a small space or a bedroom wall these little gold circle decals are easy, removable, and definitely make a statement  Space them far apart or close together!
A gold pouf.  Drop it anywhere in your living room and you're good.
These perfect glasses will look sophisticated and laid back all at the same time!
Sometimes kids stores have the best accessories to brighten up your very grown up living room.