We want to provide ideas, inspiration, and information for moms everywhere as we look at the world around us through MomColoredGlasses...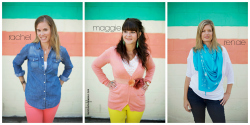 Popular Posts
Be Inspired
Not Found
Sorry, but you are looking for something that isn't here.
Be Whole
Not Found
Sorry, but you are looking for something that isn't here.
Be Informed
Not Found
Sorry, but you are looking for something that isn't here.
Copycats. I see it constantly with my kids. My big, brave five-year-old blazes a trail through the day, leaping off couches with a single bound, making elaborate gluey crafts with unexpected fury, and turning dozens of somersaults. And at every turn, his little two-year-old sister follows close behind, mimicking his every move.
So it is not surprising to see a company like Copy-Kids emerge, capitalizing on the power of imitation. They have designed a DVD series to encourage very young children to eat their fruits and veggies. Each seven minute segment features a different tasty snack by showing kids chowing down. And they are literally chowing down…giant bites out of crunchy peppers, slurpy bits of strawberry running down their chins, and even a little boy who took a bite from the stem of a huge broccoli tree. It was impressive, even to me.
I still wasn't sure what my little ones would think, but once we got started, they started to giggle at the munching and crunching. They also started to remember their names…Isobel, Sierra, Mani…and when we got to the end of the first segment, they wanted to pick another one! My son especially liked the girl who made a roller coaster out of the yellow bell peppers and the little boy who squirted his strawberries all down the front of his sweater.
The potential drawbacks? Each of the segments is self-contained, so after one finishes, you bounce back to the main menu. But really, you probably wouldn't watch all 12 in one sitting anyways. Actually, they seem like the perfect length for Sesame Street or in-between shows on Disney Junior…
Also, there isn't much dialogue, just music and the incidental comment here or there, like "I'm going to find a BIG strawberry to eat", so parental narration is helpful as they watch. Okay, perhaps that isn't a drawback after all. I found myself enjoying watching with the kids instead of running off to squeeze in a chore or two. It reminded me of the days I used to spend watching Baby Einstein videos with my oldest daughter when she was little. It was a bit nostalgic, and it came with a bonus…my kids actually asked me to buy some peppers at the store to eat. I'll take that any day.
Copy-Kids is planning on expanding their repertoire with other healthy habit forming topics, like exercise and teeth brushing, so keep your eyes peeled. In the meantime, jump over to Copy-Kids and check them out!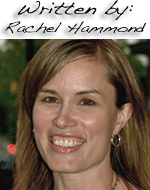 Disclosure: I was provided a copy of the video for my family to enjoy, but you can't script how we react! All opinions are my own.