We want to provide ideas, inspiration, and information for moms everywhere as we look at the world around us through MomColoredGlasses...

On these sunny days when my kids start wearing out from their bike riding, sand digging and water fighting I want to give them a nice cool treat to recharge – sans the excessive sugar, food dye and preservatives of most store-bought frozen treats. Most warm weather days you can find some version of these homemade popsicles in my freezer, just waiting to revive my growing boys.
These popsicles will please just about anyone as you can adjust the ingredients to your family's tastes. Additionally, they are loaded with good-for-you-ness so there's rarely a reason to say 'no'. Popsicles for breakfast? I say yes!
To start, prep the fruit of your choice by washing, removing stems and skins (if necessary), and pureeing in a food processor.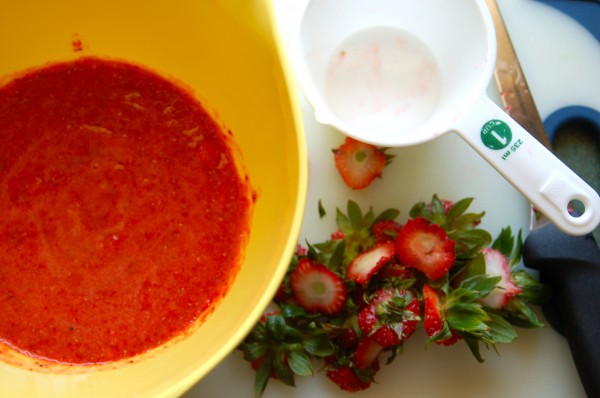 Grab your mix-ins. I almost always add fresh squeezed lemon juice and zest, flax seed meal and plain Chobani yogurt.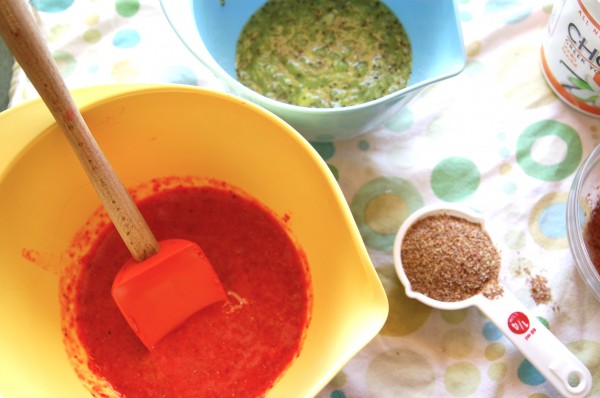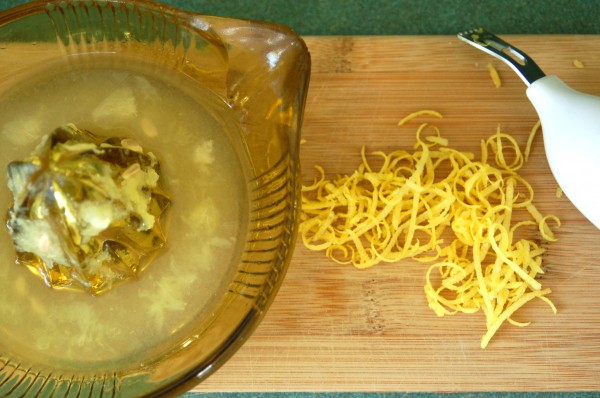 Give it a quick mix.
Our not-too-sweet fudgecicles consist of vanilla Chobani, cocoa powder and a touch of agave nectar.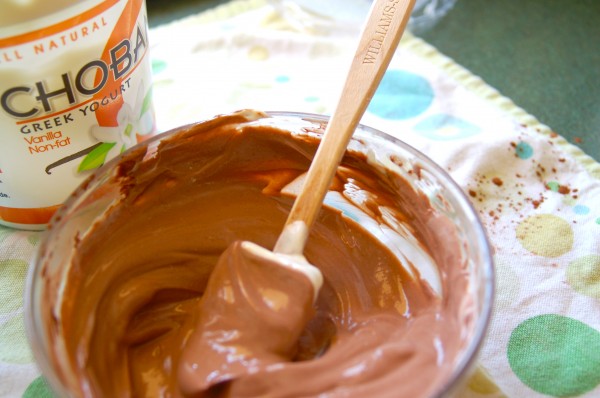 Once the mixture is ready, fill your popsicle molds. Today we're layering all three mixes. At this point you can also drop in small pieces of dark chocolate, crystalized ginger, anything.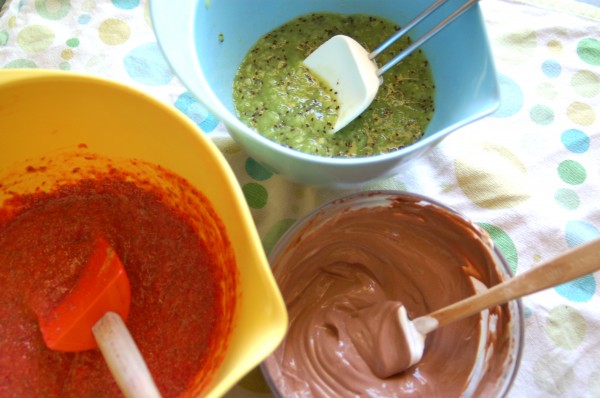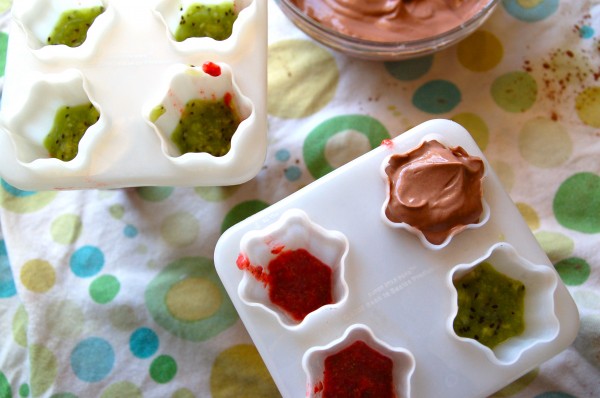 Add your sticks and pop 'em in the freezer for a few hours.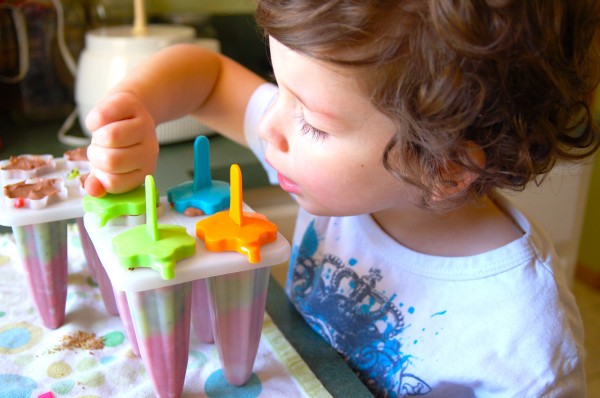 To easily remove the popsicles place the molds under hot, running water until loosened.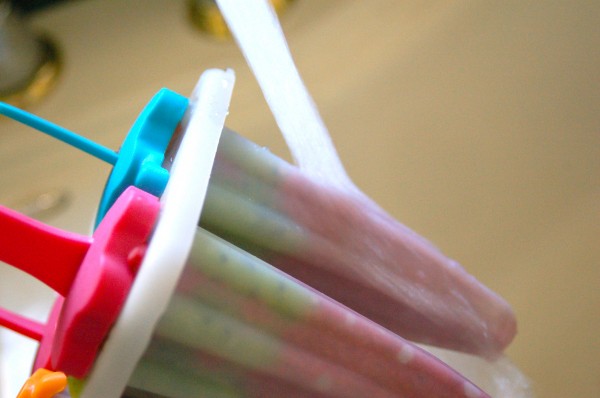 Feel GOOD about giving these nutritious, energizing treats to your kids… and make sure to save one for yourself!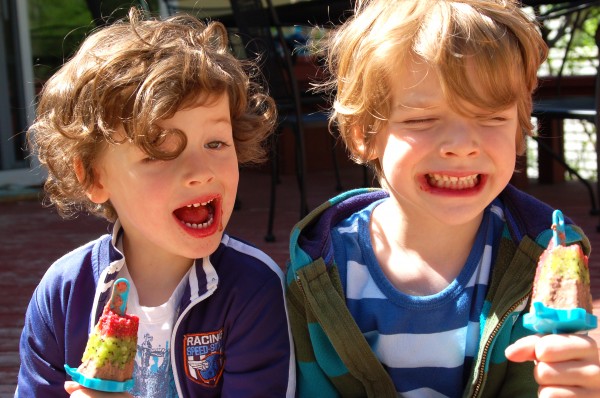 Recipe
Ingredients:
Fruit of your choice
Mix-ins (Chobani yogurt, fresh lemon, flax seed meal, agave nectar, anything!)
Instructions:
1)    Wash and prep fruit.
2)    Puree in a food processor or blender.
3)   Add mix-ins to taste.
4)    Fill popsicle molds.
5)    Freeze 3-4 hours, until firm.
Written by: Jen
Follow Jen @jenlwise