We want to provide ideas, inspiration, and information for moms everywhere as we look at the world around us through MomColoredGlasses...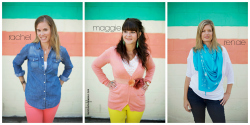 Popular Posts
Be Inspired
Not Found
Sorry, but you are looking for something that isn't here.
Be Whole
Not Found
Sorry, but you are looking for something that isn't here.
Be Informed
Not Found
Sorry, but you are looking for something that isn't here.
I couldn't help but share this recipe with you all when I saw that this month's theme is creativity. Seriously, brownies made out of black beans? It doesn't get much more creative!
Right now you're probably thinking this is some sort of sick joke or one of those health recipes where you save on tons of calories because it's so gross you don't want to eat it. Please, stay with me!
These brownies are healthy, but I promise you that they are even more delicious! No one will guess that they aren't loaded full of butter, sugar and flour (did I mention they're gluten free?).  My husband is a brownie lover. LOVER. He has personally declared these amazing and even asks to lick the spatula when I whip them up.
Still unconvinced? When I pulled them out of the oven and served them to my salivating kids all three of us cleared our plates – and neither of them had a clue that these were anything other than a buttery sugary treat. The evidence: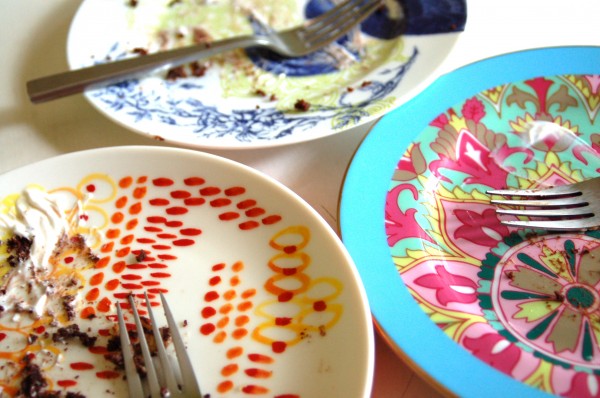 Make these now! You'll thank me later…
Melt dark chocolate in the microwave with a tablespoon of water.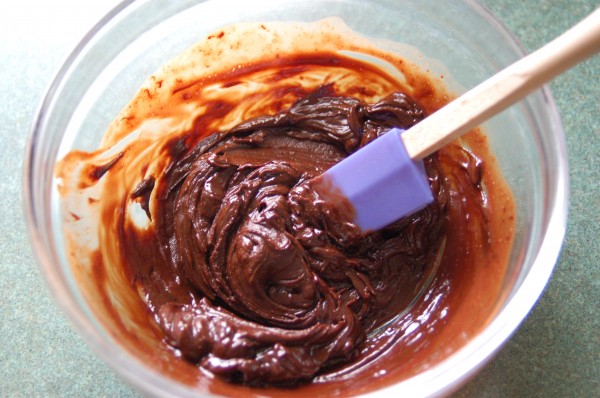 Drain and rinse one can of plain black beans.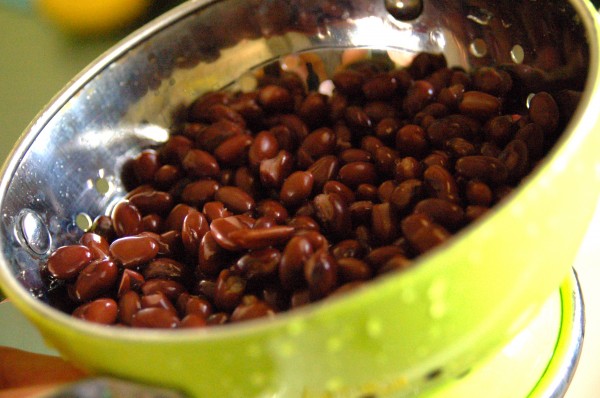 Place melted chocolate, black beans, eggs, egg white, oil, cocoa powder, baking powder, vanilla, applesauce and honey in a food processor. Process until it reaches a smooth consistency.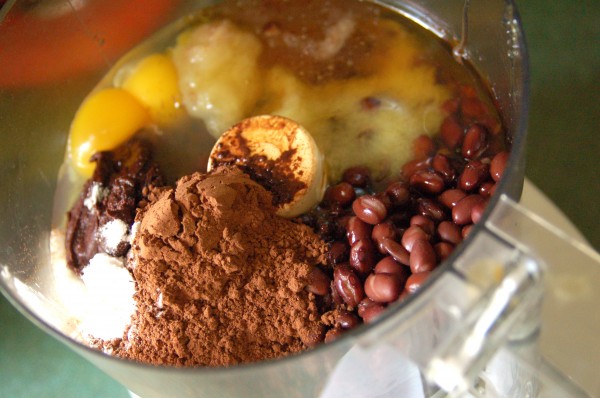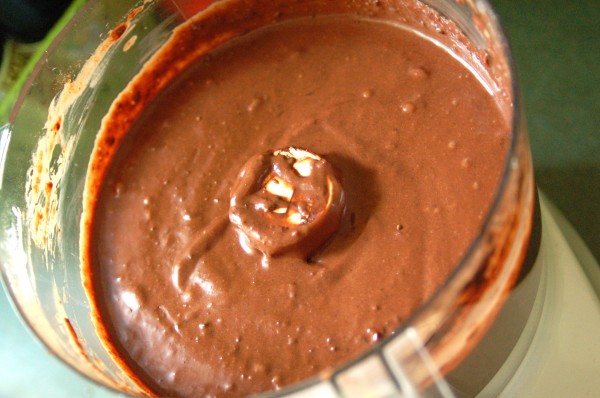 Chop the walnuts. I use a little extra because I'm currently having a love affair with walnuts.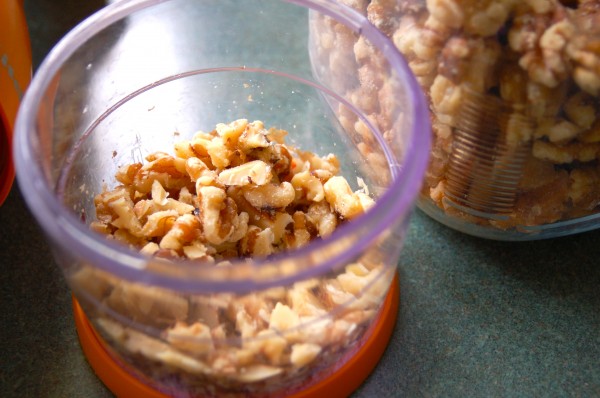 Pour the brownie batter into a greased dish and sprinkle the walnuts on top.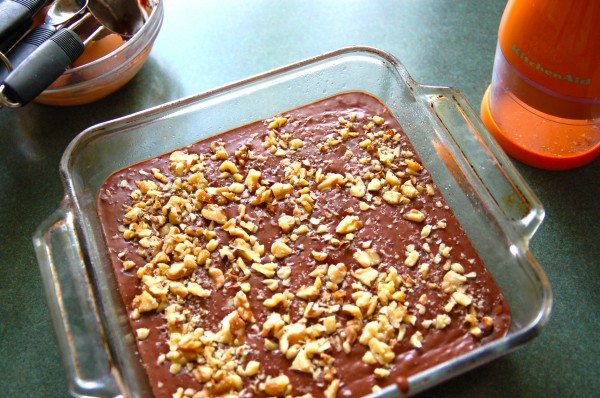 Bake for about 30 minutes. Tops will be dry and will begin to pull away from the edges.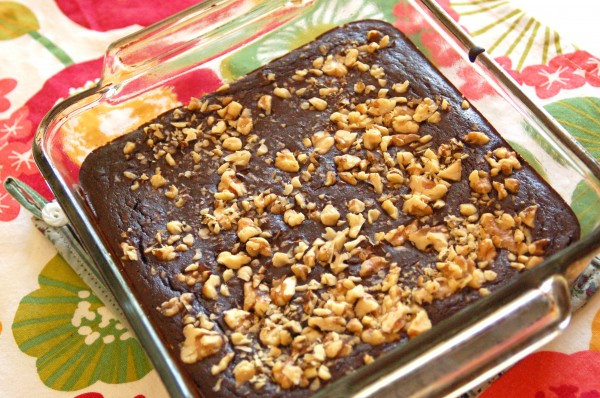 I serve these with a dollop of plain Chobani yogurt and the combination is perfection.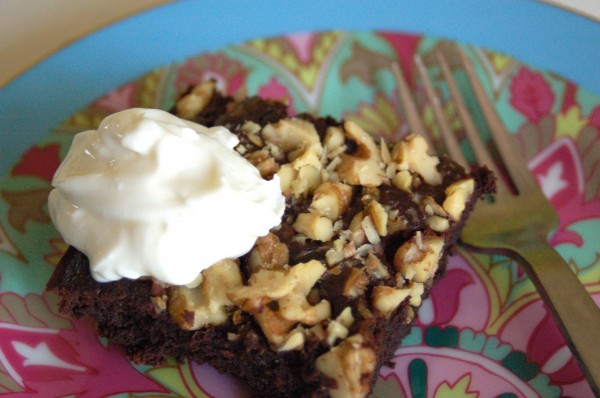 "Brownies! Brownies! Brownies!" They're a hit!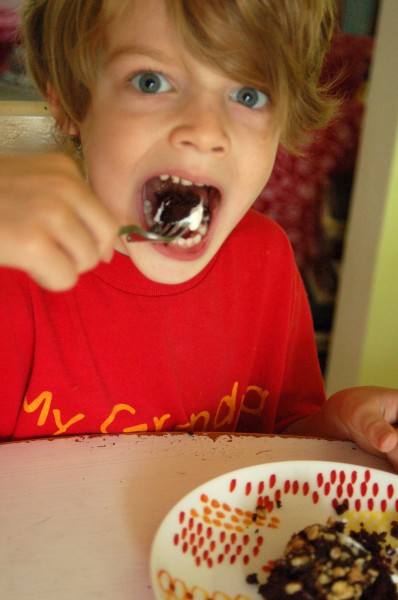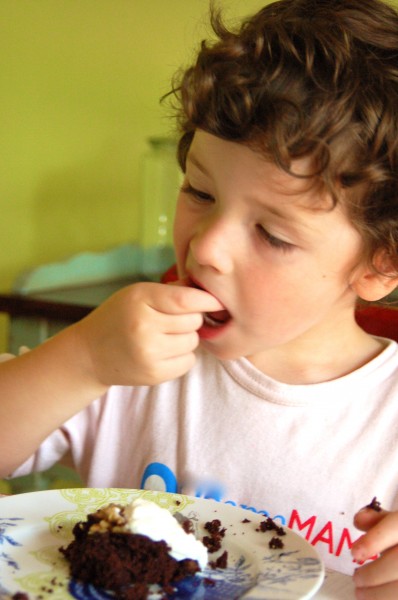 Black Bean Brownies adapted from Clean Eating Magazine
1 oz dark chocolate, melted with 1 T water
1 can plain black beans, drained and rinsed
2 eggs + 1 egg white
2 T olive oil
1/4 c heaped cocoa powder
1 t baking powder
1 tsp vanilla extract
1/4 c unsweetened applesauce
1/2 c honey
1/4-1/2 c unsalted walnuts, chopped
1. Preheat oven to 350 degrees and spray an 8×8 baking dish with cooking spray.
2.  Place all ingredients except walnuts in a food processor. Process until the consistency is smooth.
3. Pour batter into prepared dish and sprinkle with walnuts.
4. Bake for about 30 minutes until top is dry and begins to pull away from sides.