We want to provide ideas, inspiration, and information for moms everywhere as we look at the world around us through MomColoredGlasses...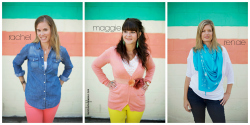 Popular Posts
Be Whole
Not Found
Sorry, but you are looking for something that isn't here.
This weekend we attended a dog party. Yep, I said DOG PARTY. Naturally, I decided to whip up a batch of dog treats for the occasion (something inside of me dies a little when I arrive to a party without a homemade treat in-hand).
Many recipes I've seen for dog treats are complicated and full of specialty ingredients that I don't care to keep in my kitchen (i.e. desiccated bone meal, liver and the like). This recipe is the easiest I've found and must be delicious because my dog stands at my ankles whimpering while I mix the ingredients.
Mix whole wheat flour and turkey baby food until smooth.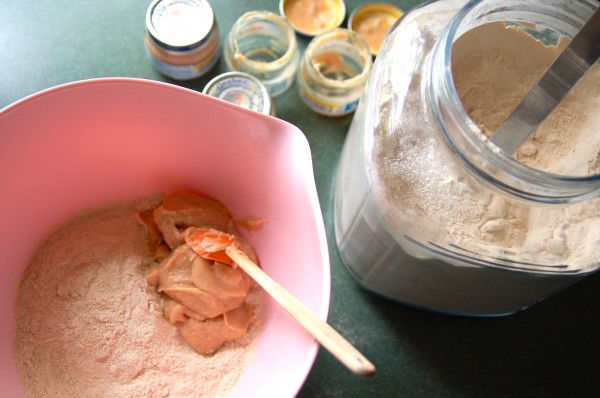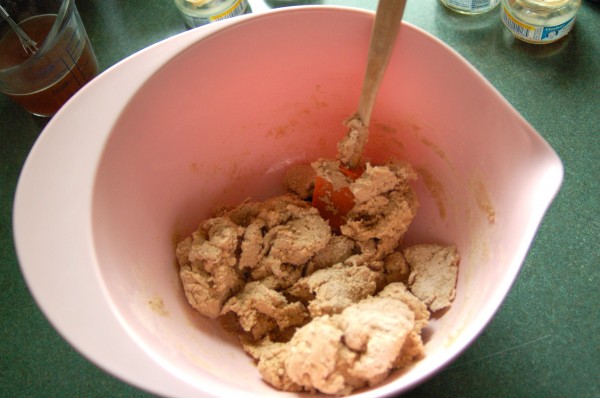 Add beef broth as needed if mixture is too dry.
With floured hands, roll dough into 1-inch balls and place on a parchment lined baking sheet.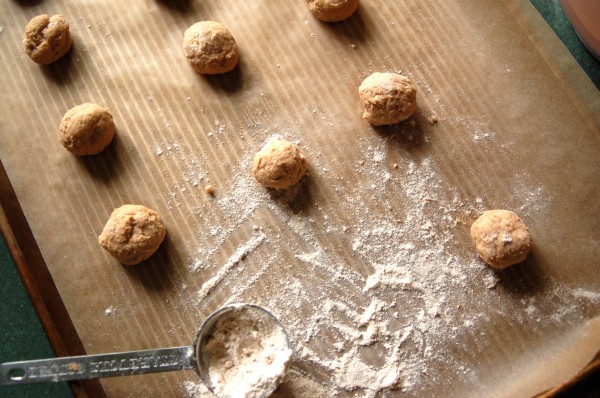 Flatten balls with a fork, peanut butter cookie style, and add some sprinkles. OK, the recipe doesn't call for sprinkles but I just can't resist. They're so much cuter with a little sparkle.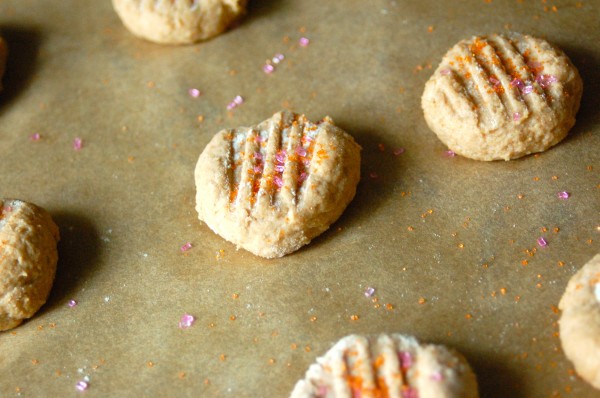 Bake about 20 minutes until tops are browned and cool on a wire rack.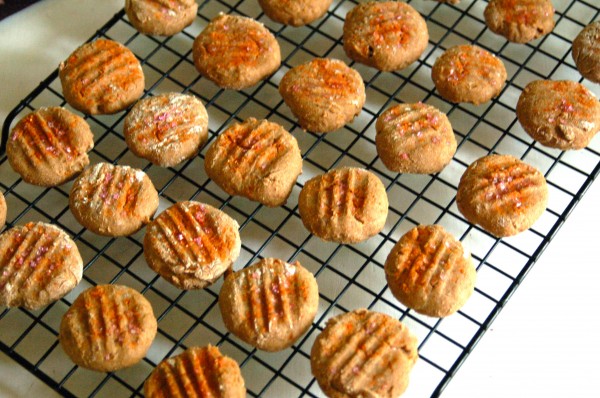 Keep treats in a non-airtight container. If you wish, place cooled treats on one baking sheet and leave in the cooling oven overnight without opening the door. This will remove even more of the moisture and give them a longer shelf life.
Recipe
Ingredients:
1 ¾ cups whole wheat flour
two 4.5 ounce jars of turkey baby food
½ cup beef broth
Sprinkles
Instructions:
Preheat Oven to 350 and line two baking sheets with parchment paper.
Combine flour and baby food until they form a soft dough.
If mixture is too dry add beef broth ¼ cup at a time until reaching desired consistency.
Flour your hands and roll dough into 1-inch balls. Place balls on baking sheets and flatten with a fork. Add sprinkles if desired.
Bake about 20 minutes, or until tops are lightly browned.
Cool on wire racks and store in a non-airtight container.
Recipe from Tasty Treats for Demanding Dogs.