We want to provide ideas, inspiration, and information for moms everywhere as we look at the world around us through MomColoredGlasses...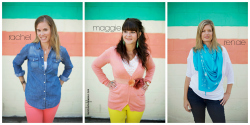 Popular Posts
Be Whole
Not Found
Sorry, but you are looking for something that isn't here.
When I'm scouting for new recipes (yes, I'm food obsessed so this is one of my 'hobbies') I am looking for three things. First, I want something that packs a nutritional punch. Second, I adore anything I can make once and then use in different ways for the rest of the week. Third, I want to be able to play with the flavors a bit.
This recipe for homemade almond butter nails all three criteria. It's packed full of nutrients, great on just about everything, and once you've got the basic recipe down it's easy to add new flavors as you wish. As an added bonus, this is a fantastic recipe to enlist the help of your children!
To The Kitchen!
Preheat your oven to 300. Measure the almonds, flax seed meal and maple syrup into a bowl.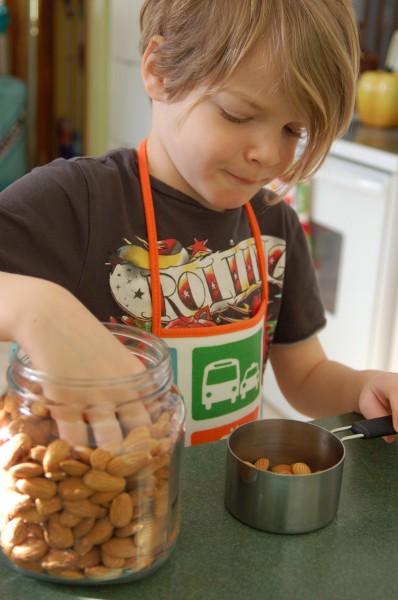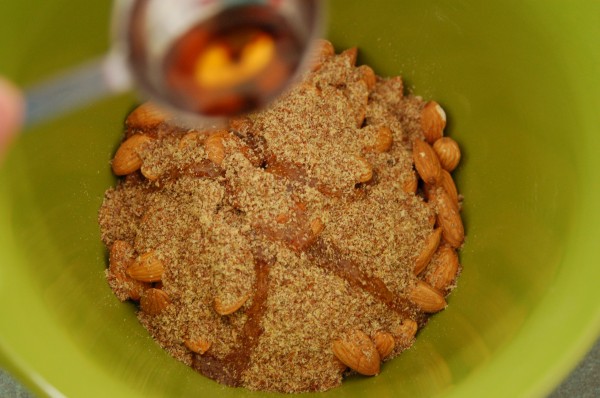 Give it a good stir.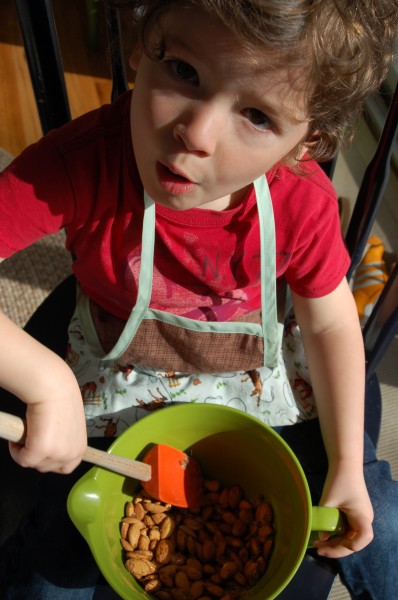 Everything is evenly coated.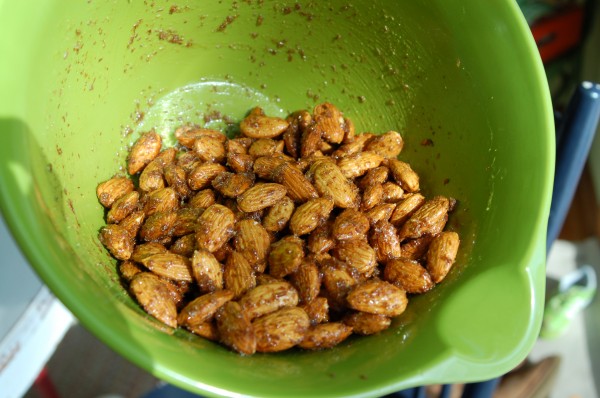 Place a layer of parchment paper on a baking sheet. Then spread the almonds on top.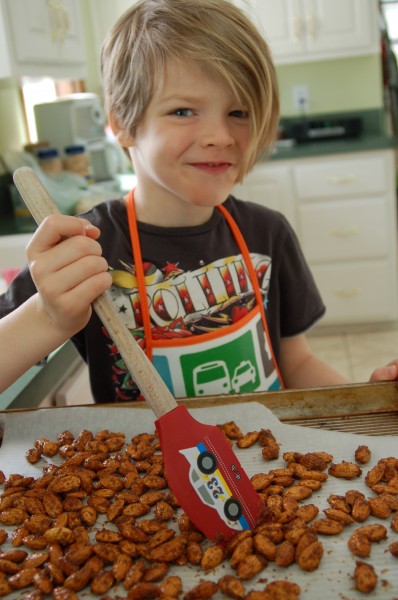 Bake almonds for 30 minutes, stirring once halfway through. When you pull them out of the oven they will be roasted and VERY delicious. Resist the urge to stop here and scarf the entire tray. I tend to lose a good percentage of my almonds to 'taste testing'.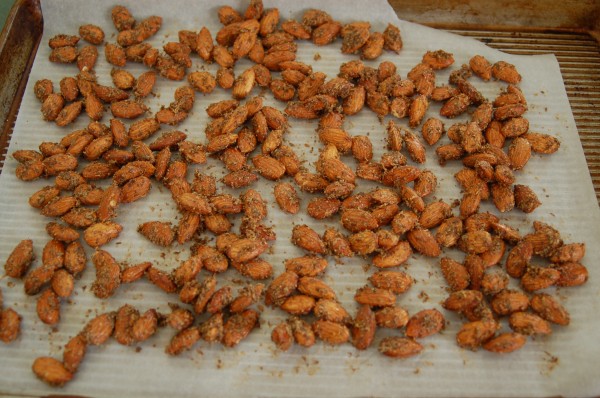 Let almonds cool for a few minutes and then pop them into your food processor. Allow the machine to process the almonds for about 10 minutes, or until smooth and creamy.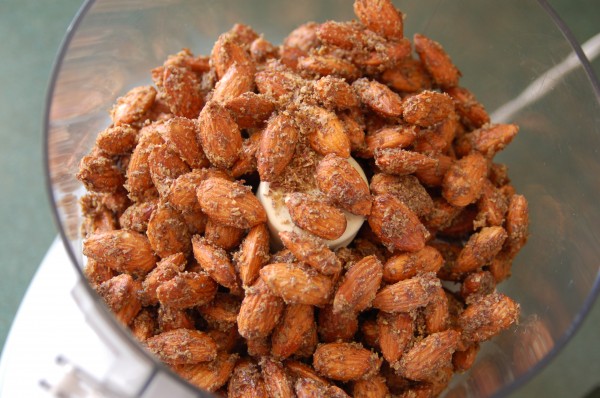 Add your flavors: vanilla, sea salt and cinnamon.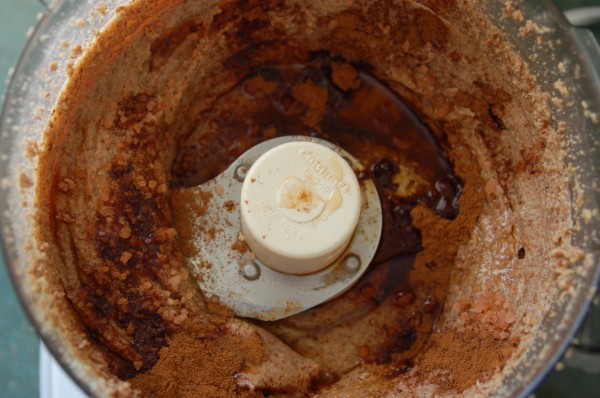 Process for a minute or so and then jar it up!  Keep in an airtight container in a dark cupboard or the refrigerator.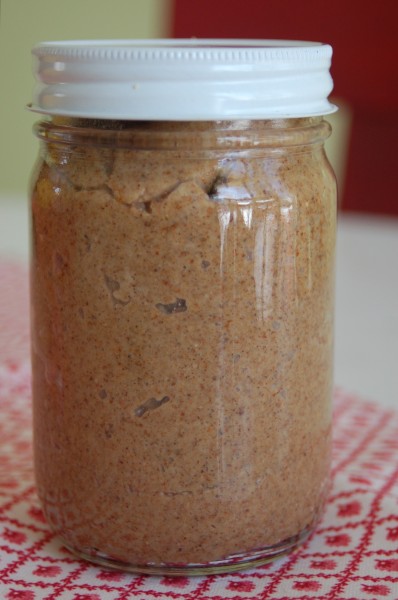 Spread on sandwiches, dollop on oatmeal or pancakes, serve with apples slices or strawberries, bake into cookies… I have yet to exhaust the uses for this amazing spread.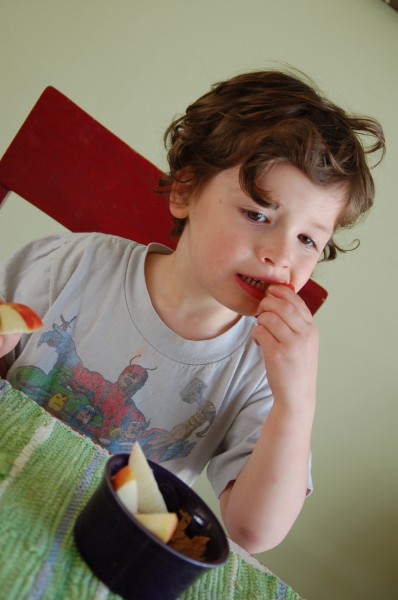 Recipe: Maple Cinnamon Almond Butter
Makes about 1 ¼ cups
Ingredients:
2 cups raw almonds
3 T flax seed meal
3 T maple syrup
1 t ground cinnamon
½ t sea salt
1 t vanilla extract
Directions:
Preheat oven to 300F. Line a baking sheet with parchment paper. Mix together almonds, flax seed meal and maple syrup.

Spread almonds on baking sheet and bake for 30 minutes, stirring once halfway through.

Allow almonds to cool a bit and then place in food processor.  Process for about 10 minutes, scraping sides down as needed.

Add vanilla, cinnamon and sea salt. Process for another minute or two.
***Recipe adapted from OhSheGlows.com