We want to provide ideas, inspiration, and information for moms everywhere as we look at the world around us through MomColoredGlasses...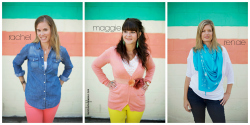 Popular Posts
Be Inspired
Not Found
Sorry, but you are looking for something that isn't here.
Be Whole
Not Found
Sorry, but you are looking for something that isn't here.
Be Informed
Not Found
Sorry, but you are looking for something that isn't here.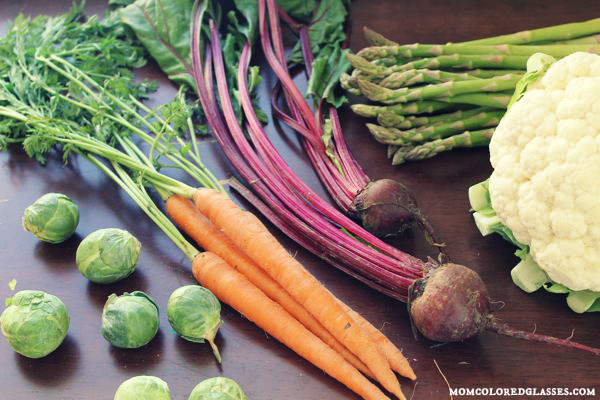 Well, winter up here in Michigan has been BRUTAL. So far we've endured 20+ inch dumps of snow (multiple times!), sub-zero temps and a sci-fi-sounding weather emergency called a polar vortex. Obviously, I've dealt with all this craziness hiding under a warm blanket eating my weight in cheese. Who wants to eat salad in this kind of weather? But, it is still important to include non-cheese food groups in my diet and roasting vegetables is definitely the yummiest way to eat them when it's blizzarding outside!
Roasting vegetables is so easy and the end product is incredibly delicious…..including the veggies that no one wants to eat like beets, turnips, brussels sprouts and broccoli. I could eat all four of those every day if they were roasted!
First, the chopping. I die a little bit every time I  slice open a beet….the magenta color is just so beautiful! (I guess they're trying to make up for the dirt taste?) For roasting, I usually leave the skin on vegetables that I would normally peel like carrots, beets, potatoes etc.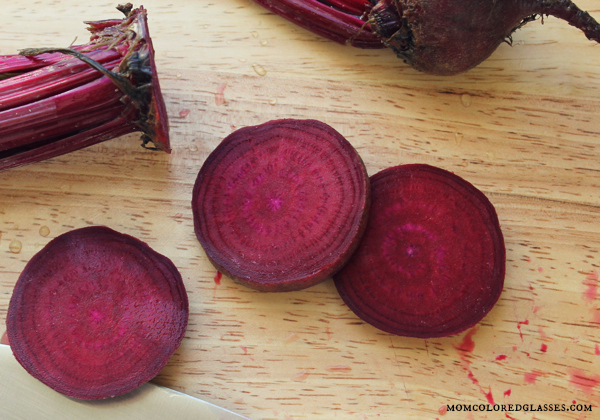 The cooking directions are super simple:
Heat the oven to 400 degrees, arrange the vegetables on a baking sheet, drizzle olive oil and salt over top and roast until slightly browned and fork tender, usually 10-30 minutes depending on the size and firmness of the vegetable (for example, asparagus takes about 10 minutes, cauliflower takes about 25 minutes.)
I wouldn't necessarily recommend putting several different types of vegetables on one baking sheet like I did due to the variation in cooking times, but it does look pretty, don't you think?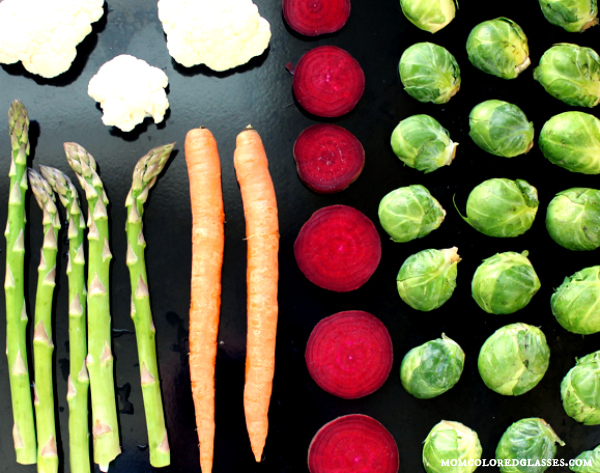 Now for the eating!  Did your grandma ever serve you boiled (ie slimy and gross) brussels sprouts? Roasted brussels sprouts are nothing like them. With roasting, the outside becomes carmelized and slightly crunchy while the inside is chewy and delicious. My four-year-old will eat them cooked this way.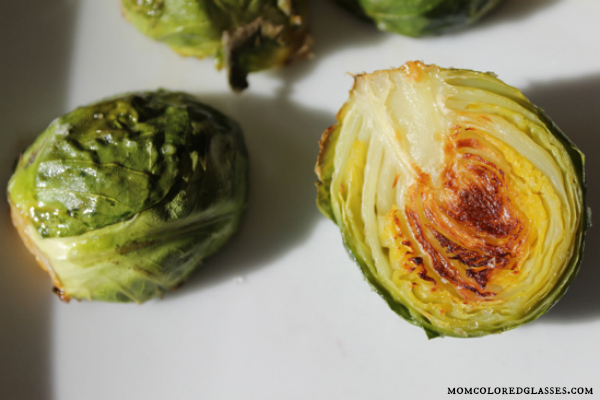 My favorite roasted vegetable is definitely asparagus. In general, asparagus is pretty good, but roasted asparagus is delectable. Again, it's the combination of chewiness and crunchiness and carmelization that makes roasted vegetables taste amazing.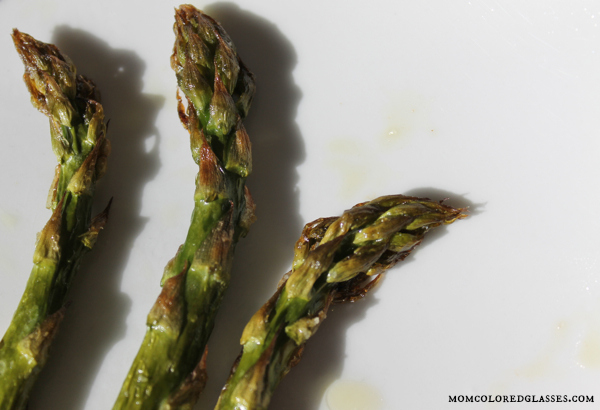 And the beets you ask? How do those taste? Still earthy, but also sweet with a totally appetizing texture. I was shocked the first time I ate a roasted beet, so good!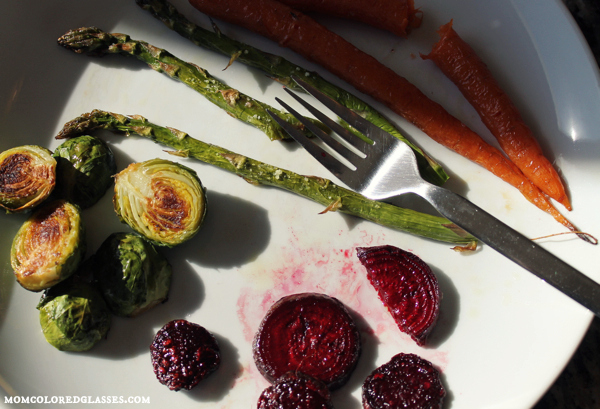 What a healthy lunch I ate today! Now back to the cheese…