We want to provide ideas, inspiration, and information for moms everywhere as we look at the world around us through MomColoredGlasses...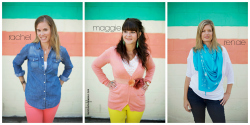 Popular Posts
Be Inspired
Not Found
Sorry, but you are looking for something that isn't here.
Be Whole
Not Found
Sorry, but you are looking for something that isn't here.
Be Informed
Not Found
Sorry, but you are looking for something that isn't here.
I love getting together with our family's friends to share dinner. The adults can usually get a few words of conversation in while the kids run around screaming, and you can divide up the food responsibilities so no one really has to do a ton of cooking. Plus, the only way you build community is by spending time together, and there is something special about doing that over a plate of delicious food.
One of my recent meal "assignments" was to bring fruit, so I hit the web to find something different than just a bowl of cut up fruit. In my search, I stumbled on the Iowa Girl Eats blog and her recipe for "The Best Fruit Dip Ever". I figured she was overselling a bit, but the ingredient list was tiny, so I set to work.
First, I turned my bowls of grapes,  pineapple chunks, and strawberries into fruit skewers. I actually stuck them on lollipop sticks, which looked prettier than wooden skewers, but they started to get a bit soggy later in the night. Shoulda dug out my wooden skewers.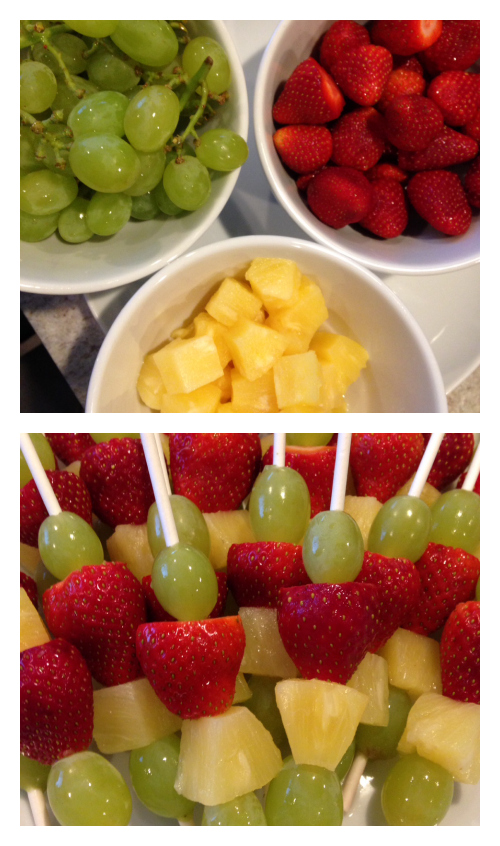 Then, I threw the marshmallow creme in the microwave for 20 seconds before whisking in 2 tbsp. of orange juice concentrate and 8 oz. of whipped cream cheese to make a big bowl of sweet deliciousness.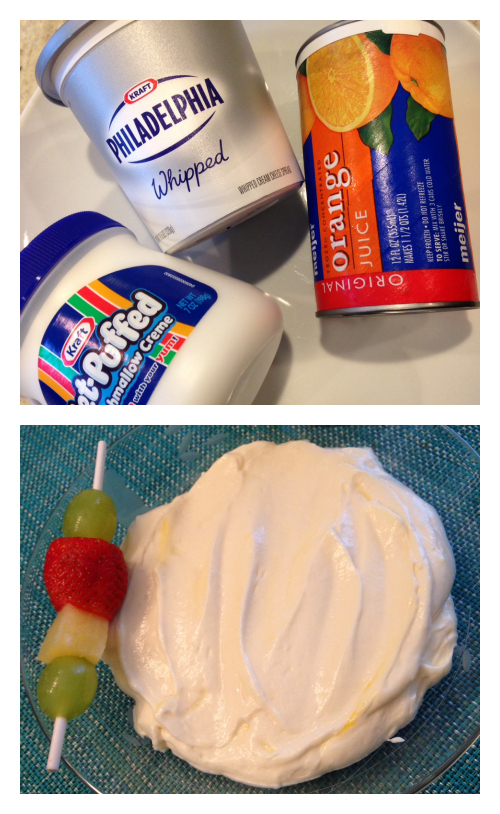 It was creamy and smooth, with just a hint of citrus, which paired perfectly with the fruit. Yum!
Simple…sweet…and serveable. My kind of potluck treat.

Simple & Sweet Fruit Dip
Author:
Kristin Porter, Iowa Girl Eats
Ingredients
7 oz. marshmallow creme
8 oz. whipped cream cheese at room temp.
2 tbsp. orange juice concentrate
Instructions
Microwave marshmallow creme for 20 seconds in a microwave-safe bowl.
Whisk in cream cheese and orange juice concentrate until smooth.
Chill, and serve with fruit skewers.