We want to provide ideas, inspiration, and information for moms everywhere as we look at the world around us through MomColoredGlasses...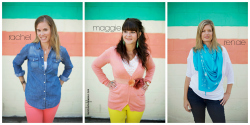 Popular Posts
Be Inspired
Not Found
Sorry, but you are looking for something that isn't here.
Be Whole
Not Found
Sorry, but you are looking for something that isn't here.
Be Informed
Not Found
Sorry, but you are looking for something that isn't here.
We are so pleased to welcome this week's guest contributor, Heather Swain, the author of  Play These Games: 101 Delightful Diversions Using Everyday Items
 and Make These Toys: 101 Clever Creations Using Everyday Items
. Maggie reviewed  Play These Games last week, and we have a copy of Make These Toys to give away this week…check out the giveaway at the end of Heather's great post!
I come from a long line of crafty women, most notably my mother and grandmother, both of whom could find more fun things to do with an old sock than Mattel Brothers can do with molded plastics, so my brothers and I grew up making lots of fun rather than having it presented to us in boxes.
Now that I'm a mom of two and a craft book author, I focus on making simple but fun toys and games out of stuff anyone could find around the house or at the dollar store (lots of cardboard, straws, buttons, balloons, and tape). I hate opening up a craft book with my kids and feeling like I need a slide ruler, a blow torch, and three weeks to complete a project then everybody ends up frustrated and begging to turn on the TV. Or making something lame that winds up cluttering my count tops. (I mean, seriously, how many pine cone snowmen can you have?)
The thing I like best about making toys and games at home is how it's shaped the way my kids play. Take yesterday, for example. Like children everywhere, approximately 10 minutes after waking on the first day of spring break, my kids started whining about having nothing to do. I figured I could give them my well-worn speech about boredom being a state of mind while watching their little eyes roll up into their sockets or I could pull out an unopened Christmas present we'd been meaning to play with. I opted for the Newspaper Builders kit rather than a speech and got them busy making a geodome.  After half an hour, they lost interest when we realized that the instructions were wrong (grrrr!) and our dome was collapsing. We decided to take the dog on a walk.
During the walk, we found a bunch of cast-off Littlest Pet Shop toys in front of a house with a "FREE" sign. My children descended like locust while I bellowed, "One thing! Just one thing!" because we live in Brooklyn where storage space is scarce. They scooped up a big plastic playground to cart home where their interest in the geodome suddenly rekindled. We finished the dome (we don't need no stinking directions!) which they realized would be the perfect castle for the Littlest Pet rescues on our porch. But when they set up the plastic playground they decided it was actually kind of boring so they begged me to go back and let them get more stuff. I launched into my speech about how there will always be one more thing to have, but more junk doesn't make life more fun and sometimes we have to be happy with what we've got, but they weren't listening because they were too busy creating their own swing set, slide, merry-go-round, and trampoline for their critters out of cardboard, disposable chop sticks, egg cartons, paper cups, balloons, toilet paper tubes, and duct tape. I backed away slowly, pleased that somehow or other my message was getting through.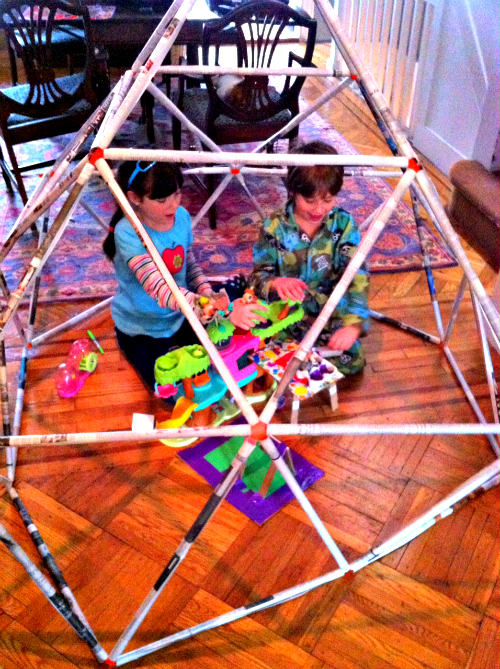 The playground construction and subsequent make-believe world they created took hours (and eventually morphed into a story about a super hero called Bionic Butt Cheeks who saves the critters from a Fiercesome Foot Stool!) By then it was dinnertime and I realized that this spring break is going to be just fine.
To win a copy of Make These Toys, leave a comment sharing your best Spring Break diversion. For an additional entry, share Heather's post on your Facebook page, and let us know you did! We will pick the winner on Monday, April 8th.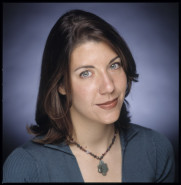 Heather Swain is the author of Play These Game: 101 Delightful Diversions Using Everyday Items and Make These Toys: 101 Clever Creations Using Everyday Items and the creator of the blog One Cheap Mother which you can find at heatherswainbooks.com or by liking her Facebook fan page.