We want to provide ideas, inspiration, and information for moms everywhere as we look at the world around us through MomColoredGlasses...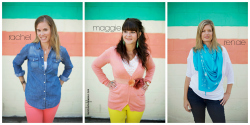 Popular Posts
Be Inspired
Not Found
Sorry, but you are looking for something that isn't here.
Be Whole
Not Found
Sorry, but you are looking for something that isn't here.
Be Informed
Not Found
Sorry, but you are looking for something that isn't here.
The Life of Pi
 by Yann Martel has been on my reading list for awhile now, but when the film adaptation was released I moved it closer to the top. After the film took home several academy awards, I persuaded my book club to read it….I really wanted to watch the movie and I always try to read the book first!
When I originally heard about the premise of the book – a teenage boy surviving a shipwreck and living for months in a lifeboat with a bengal tiger – I was intrigued, but also skeptical. How could that story surmise the plot of an entire book? While living with a tiger in a small boat would certainly make for a terrifying story, I still imagined the main character doing a lot of sitting and staring at the waves. Would it be interesting? And then my next obvious question…..could they actually make an interesting movie about it?? I guessed that the boy and the tiger weren't having many deep heart-to-heart conversations on the boat. But, if Tom Hanks could chat with a volleyball on a deserted island for an entire movie and make it interesting I decided to give it a shot.
First off, the initial half of the book has nothing to do with shipwrecks or lifeboats or trying not to be a tiger's next meal. It reminisces about the main character, Piscine or "Pi"'s childhood growing up in India as the son of a zookeeper. I admit, at first I was a bit anxious to get to the tiger-in-the-lifeboat part, but soon became enamored by the young Indian boy who decided to become Hindu, Muslim and Christian….all at once! I'm still not exactly sure what the author was trying to say about religion, but it was interesting to read about how an open-hearted young person might perceive different sets of beliefs, and also how his faith was a crucial element to his survival later on.
When the childhood nostalgia was over and Pi's father decides to sell the zoo and move to Canada, I immediately became sad…..because I knew what happened next….BUT this is definitely where the story got really interesting. I would like to say that  if I was in the same situation I would have been as smart as Pi. However, I would not. I would be dead meat! I know this is a work of fiction, but the way the author tells the story of Pi's survival makes it almost, mostly, pretty much believable. Amazingly, with the help of the boat's survival gear, Pi finds a way to secure food and water for both him and the tiger (named Richard Parker), trains the tiger to stay in a different area of the boat and most importantly, doesn't get eaten! It becomes evident that the urgency of caring for Richard Parker and the need for Pi to be in a constant state of vigilance (so, once again, he doesn't get eaten!) is what saves his life in the end. By saving the tiger's life, Pi saves his own life. Fascinating!
But, by far, my favorite thing about this part of the story is the way the ocean with all its' creatures is described. I could feel Pi's terror when he was surrounded by dorsal fins (of you-know-what), fascination when a school of flying fish literally jumped into his boat, guilt when he had to kill his first turtle (for food), intrigue when they landed on the mysterious island, ultimate isolation during a moonless night on the water, awe when he encounters a giant whale….I'm not much of a sea-faring girl, so to read about the ebullient life that exists below the ocean's surface was so interesting!
As far as movie adaptations go, I almost always like the book better, but in this case, I like them both equally. The Life Of Pi
movie, directed by Ang Lee, was able to capture the most important moments in the story perfectly despite the inability to reproduce inner dialogue and the difficulty of filming/computer generating a wild animal that looks realistic. As you can imagine, the written story has more detail and some elements are not included in the film, but I was not unhappy with the changes.
Overall, I recommend both the book and movie with five stars. The writing is great, the story is certainly not ordinary and it even has a "twist" at the end that leaves you wondering….