We want to provide ideas, inspiration, and information for moms everywhere as we look at the world around us through MomColoredGlasses...

What I have come to find out is that there is an "official" school supply list and there is an "unofficial" school supply list.
Sharpened pencils, piles of folders (no clasps, of course), a box of 24 fresh crayons…fresh off the official list.
Waterproof bag to haul snow gear to school during the winter, stretchy book covers, extra sneakers for daughters who like to wear dress shoes to school on gym days…some of the things I found out about "later" when my daughter started going to school full time.
But one thing that I am going to be ready for on my son's first day of kindergarten is a water bottle tucked into the side pocket of his backpack. We didn't figure this out right away with my oldest, and she came home crying that everyone had a water bottle except for her and I had to run out and buy the first one I found…a pink Nemo job.
My second child? He's going to have the best tasting water around because we have a Kids' Brita Bottle for him to take, and it's even green, his favorite color.
I'm a fan of this water bottle for a couple of reasons. It is BPA free (which is a must – have) and the 13 oz. size won't weigh down his backpack. But what I love most is the built-in water filter. We are huge Brita fans in our family, so to have that built right into the spout mechanism is a great solution. He can refill it with tap water at school, and still get the fresh tasting water that he is used to at home. Considering that a dismally small number of school-age kids drink the recommended amount of water, anything that I can do to encourage healthy water drinking habits, I'm in.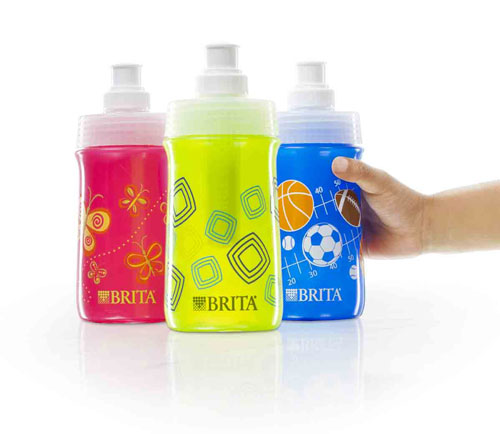 It retails for $8.99, with three bright colors to choose from. For the folks in the Meijer footprint, you can pick up both the Brita Bottle and replacement filters in any of their stores. And yes, you do need to factor in purchasing replacement filters, but Brita recommends replacing them every 394 refills…2 months…or 40 gallons…whatever comes first. Not so bad, if you ask me.
Plus, purchase a Brita Bottle for Kids before 8/31 (or while supplies last), and you can get a free children's book from Scholastic.
It will be heading to school with my son this year…how about you?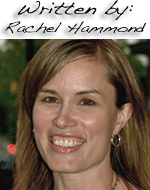 Disclosure: I was provided with a Brita Bottle for Kids to include in this post, but all opinions are my own. And yes, my son's favorite color is indeed green!