We want to provide ideas, inspiration, and information for moms everywhere as we look at the world around us through MomColoredGlasses...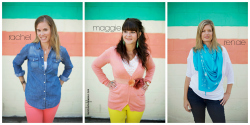 Popular Posts
Be Inspired
Not Found
Sorry, but you are looking for something that isn't here.
Be Whole
Not Found
Sorry, but you are looking for something that isn't here.
Be Informed
Not Found
Sorry, but you are looking for something that isn't here.
We have a new sponsor this month; Jen Warsen, an independent sales consultant for Thirty-One Bags.  You can check out her link in our side-bar…..which will take you to her personal sales site where you can peruse and purchase the amazing products that Thirty-One Bags has to offer.  Today, she tells us how amazing the transition from 9-5 job to work-from-home mom has been and how you too can make this happen successfully if you want to!  
****************
Last April my husband, Nate, and I found out that we were having our third child, which would mean that we'd have three boys all three years old and younger! I was working part-time in education but the truth is, I always wanted to be a stay at home mom and we never thought we could swing it financially. With the outrageous cost of day care for all three babes I had found my big break to finally be at home.
In addition to teaching, Nate coaches and therefore works lengthy hours. As badly as I craved to be with our boys, I knew that I was going to have to find sanity outside of my home! Last February, I went to a Thirty-One party just to see what all the hype was about. I liked the products and booked my first ever in-home party for the following May. In June, I attended my third Thirty-One party and in an instant looked at the consultant and thought two things, 1.) I could totally do what she's doing, and 2.) It'd be a good excuse to get out of the house without having "mom guilt" since I could make my own schedule and make good money doing it.
It took me awhile, but I took the plunge and became an Independent Consultant for Thirty-One in September. After becoming a consultant, I fell head over heels in love with the company, the people I was meeting, the money I was making, and the products! I found that everything outlasts and outperforms what I would have once purchased at one of my favorite stores. It didn't take me long to start incorporating the products into my daily life. I want to share a few of my absolute favorites…and, if you own one or more of these perhaps you'll find a new purpose for it. If you don't own at least one of these you should!
This is the Timeless Beauty Bag. It's marketed as a cosmetic bag but I use it for the car to hold the I Pad and other useful on the go kid entertainment supplies. It snaps around the headrest so that when you arrive at your destination you simply unsnap it and take it in with you!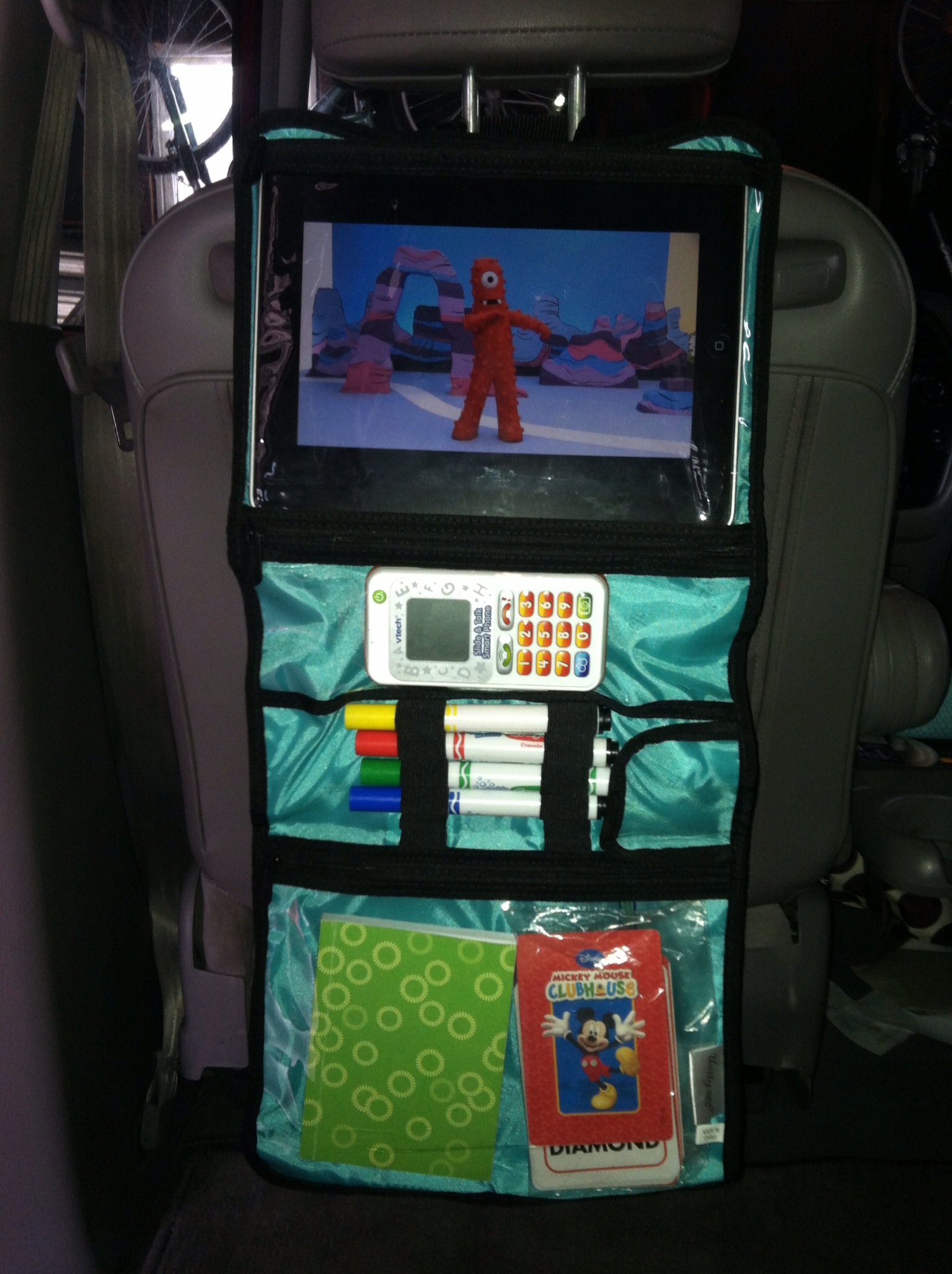 If you've been to a Thirty-One party perhaps you walked away with one of the most popular totes, the Large Utility Tote. This thing takes a beating, at least in my house. I use it every week at the grocery store because it can easily hold at least three bags of groceries and it's way cuter than the smaller, reusable grocery bags that take up a ton of space in your closet or backseat. The bag pictured is ready for the beach. I added a Thirty-One thermal on the left for drinks and food so that I only have to carry one bag instead of a bag and a cooler! We've also used it for traveling, overnight trips, potlucks…you name it. This was my first Thirty-One purchase and still a favorite!
 The Organizing Shoulder Bag is the miracle purse! It is small, but holds a ton and has a lot of pockets so that I can easily find anything I want without looking. I have fallen in love with the cross shoulder style of this purse because I never have to take it off. I'm in over my head already counting kids, bags, lovies, strollers, car seats, etc. to take the time to see if I still have my wallet with me. And transferring it to and from the diaper bag got real old by the hundredth time that I had lost it. And talk about perfect for traveling!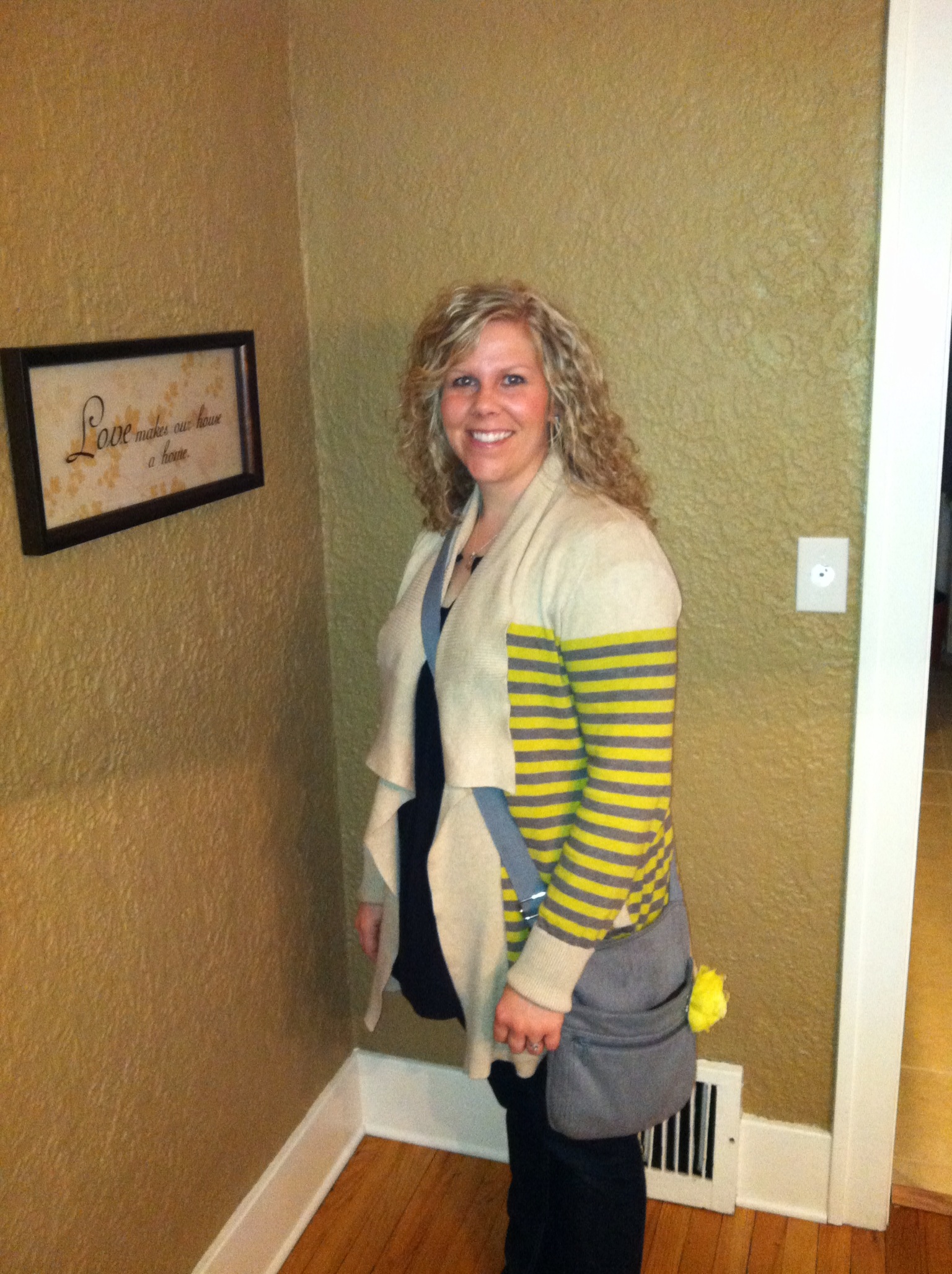 Thirty-One offers products that are adorable, versatile, heavy duty, and absolutely perfect for any woman, especially moms! I was not convinced of the quality of the products until I owned one, and now I cannot get enough! If you're curious to see or know more, please click on the Thirty-One button on the side bar or contact me directly. I'd love to hear from you!
Jen Warsen
Independent Consultant
(616) 340-8282
jen.warsen.consultant@gmail.com
***********
If you're an independent sales consultant for another amazing product and would like to advertise on Mom Colored Glasses we'd love to have you!  Our audience is always looking for the next thing to make life that much more enjoyable!  We have a variety of advertising options and can always create a custom option for you based on your advertising needs.