We want to provide ideas, inspiration, and information for moms everywhere as we look at the world around us through MomColoredGlasses...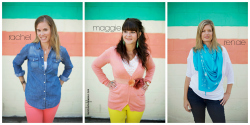 Popular Posts
Be Inspired
Not Found
Sorry, but you are looking for something that isn't here.
Be Whole
Not Found
Sorry, but you are looking for something that isn't here.
Be Informed
Not Found
Sorry, but you are looking for something that isn't here.
I absolutely love summer bounty, but (and I know that I can't be alone here) I will often buy too much because it was either a really great deal, like 7 cents for an ear of corn, or it just sounded good at the time and now I'm not in the mood for it, which happens often with said corn.  So what to do with it?
This year, I've started being a little more proactive with my summer produce.  Instead of neglecting what I've purchased until – "Surprise!  It's rotting in my crisper," and I make my husband throw it out for me – I have begun to take the extra measure to use it, either in a flash freeze or canning method.
Here are some thoughts with what to do with your extras, including links to various recipes:
Most Vegetables and Fruits:  Freeze.  I've done a ton of green beans this summer because my garden decided that beans were my cash crop this year.  To freeze, wash the grime off each one, snap the stalk or other inedible appendages off, and lay them out individually on a cookie sheet (for fruit – think peaches and plums here, wash and slice).  Then, freeze for about an hour and a half.  After, you can just slide them into a freezer bag and you're done.  Easy.
Corn:  Freeze.  I have vivid memories of my mother freezing corn using this method.  Boil ears of corn in water until bright yellow and cooked.  Take the ears out and let them cool.  Then cut the corn from the cob in sheets and freeze on a cookie sheet.  Transfer to freezer bag when fully frozen.
Berries:   Freeze.  Do not wash these – unless you like big, homogeneous blocks of berries, then be my guest. If they're already dry, just put them in a freezer bag, and they're good to go.
Tomatoes:  Can.  Here are some good directions for learning how to can if you've never done it, but don't be intimidated – it's really easy to do.  For more guides similar to this one, go to this site. Ball has a lot good information on its site.
Tomatoes and peppers make great salsa.
You can also just straight up can tomatoes  for uses this winter in stews and sauces.
Another thing I like to do is make marinara sauce with my fresh tomatoes and then freeze in plastic containers.  Just chop up the tomatoes and simmer with onions, tomato paste, a little chicken stock, and red wine.  Add your own spice combinations until you have a specialty recipe.  Mine has nutmeg in it!
Cucumbers, Carrots, and Onions:  Pickle.  Here is a seemingly simple recipe for this method.  Basically, you are canning and then fermenting.  It's a different twist to food preservation.  I've done pickles before, and they were great!
Fruits: Can.  I personally don't do a lot of fruit preservation outside of jams, applesauce, and fruit butters; mostly because fruit changes its texture (aka mushy), so if you have someone like my husband that can't handle this, I'd stay clear of canning fruits.  But, it can be done and some people love it.  For some good starter recipes, visit Ball's Recipe Index and select what food you want to work with.
You can also make freezer jam  that doesn't require the canning method, but its longevity is restricted, so you have to eat it more quickly.
So those are some fun ideas to use up what you've already purchased.  You could also do what I'm doing with my mother this month; preparing a freezer full of meals that we'll use during the course of the next couple of months when our baby comes.  We're going to be using a lot of fresh ingredients that were purchased inexpensively to make meals that will be healthy and nutritious all through the fall.