We want to provide ideas, inspiration, and information for moms everywhere as we look at the world around us through MomColoredGlasses...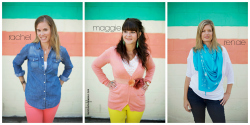 Popular Posts
Be Inspired
Not Found
Sorry, but you are looking for something that isn't here.
Be Whole
Not Found
Sorry, but you are looking for something that isn't here.
Be Informed
Not Found
Sorry, but you are looking for something that isn't here.
I loved Halloween as a kid. Still do! Now, with a kid of my own, it's double the fun. But, when a child, like mine, has allergies and a very restricted diet, it's hard to tell him over, and over, and over, "No, you can't eat that Halloween treat. You're allergic to it." Thankfully, more and more allergy-friendly options are becoming available– Take the time to make your own treats, or buy candies at a store or online. When your child comes home from an evening of trick-or-treating you'll be able to offer him allergy-friendly alternatives. If you're really gung-ho, the following suggestions make great Halloween party ideas. If your child doesn't have allergies, consider these options for neighbors and classmates.
Halloween Cupcakes can be delicious and allergy-friendly! These cupcakes are vegan, egg-free, dairy-free, casein-free; and wheat-free, gluten-free. Thanks, Bob!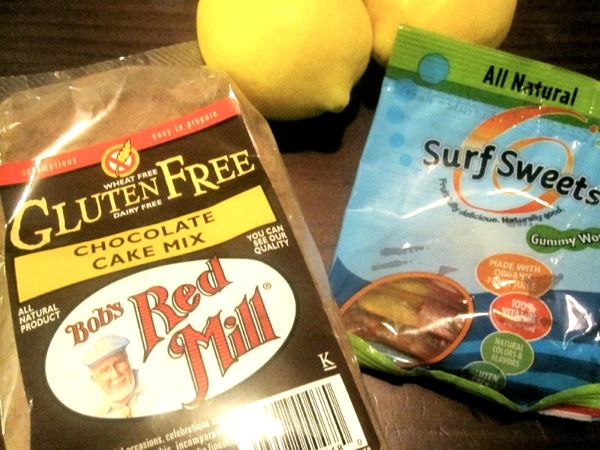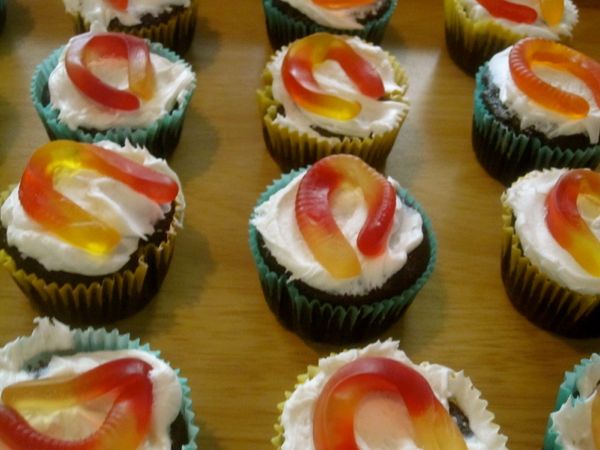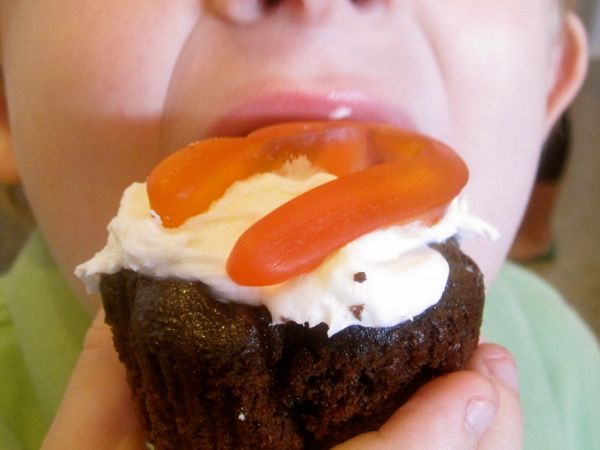 I absolutely love Bob's Red Mill . They offer a fantastic line of dairy-free and gluten-free baking products.
It's true, Duncan Hines  offers some casein-free and gluten-free frosting options—Easy peasy. Read labels carefully.
All of Surf Sweets' products are casein-free, gluten-free, and peanut-free. They are made with natural flavors and colors. Their Gummy Worms and Spooky Spiders make great Halloween treats.
Here's an allergy-friendly Halloween craft that's tasty, cute, and easy.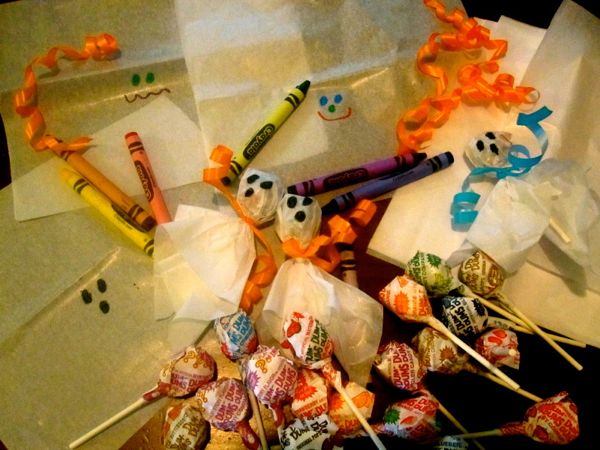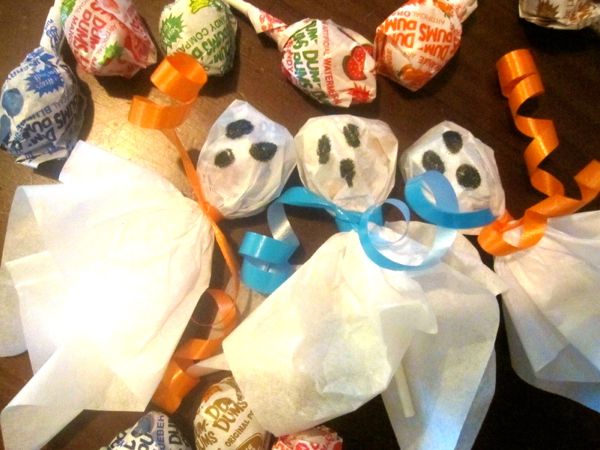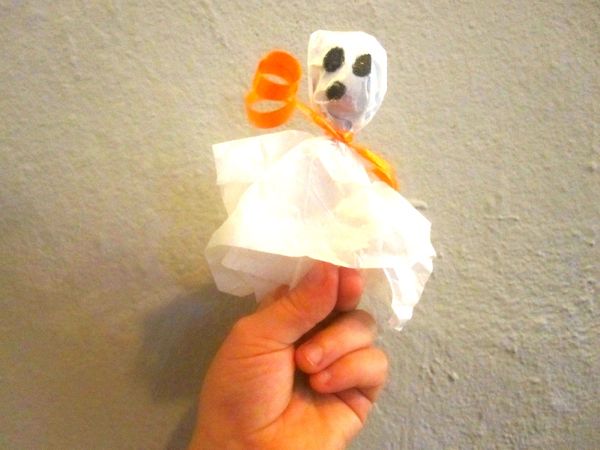 Dum Dums  lollipops are casein-free and gluten-free.
All of YummyEarth's  products are allergy-friendly. They are dairy-free, shellfish-free, egg-free, gluten-free, tree nut-free, peanut-free, and sesame-free.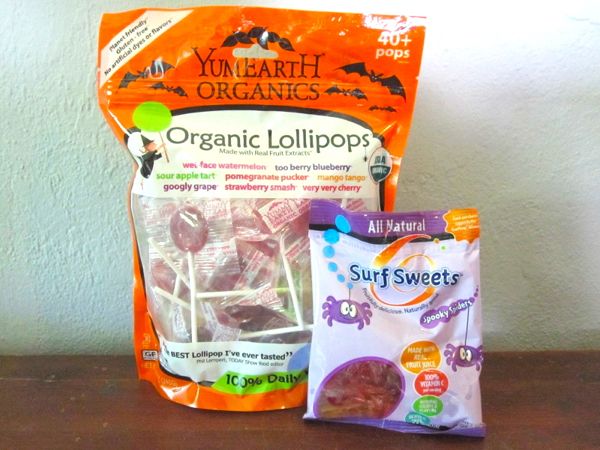 More Treats:
The Chocolate Emporium offers an extensive line of allergen-safe Halloween Goodies.
Enjoy Life  offers delicious chocolate bars that are dairy-free, gluten-free, soy-free, and nut-free.
Necco  offers a variety of gluten-free candies.
Casein-free and gluten-free candies also include Mike & Ike Candies, Skittles, Starburst, and Swedish Fish.
Non-edible treats include rings, stickers, and crayons.
What allergy-friendly Halloween treats do you recommend?
Product ingredients may change.
Always read labels carefully!