We want to provide ideas, inspiration, and information for moms everywhere as we look at the world around us through MomColoredGlasses...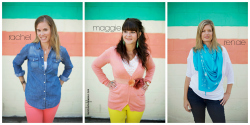 Popular Posts
Be Inspired
Not Found
Sorry, but you are looking for something that isn't here.
Be Whole
Not Found
Sorry, but you are looking for something that isn't here.
Be Informed
Not Found
Sorry, but you are looking for something that isn't here.
"This shop is part of a social shopper marketing insight campaign with Pollinate Media Group™ and Rubbermaid and Sharpie but all my opinions are my own. #pmedia #RubbermaidSharpie  http://cmp.ly/3/8vNxcO"
There is so much delicious food on SuperBowl Sunday and usually so many leftovers!  Thankfully, if you're having a party you can always find a little something for everyone to go home with so you're not eating all the extra Stromboli, chip dip, pigs in a blanket, and guacamole by yourself.  This year when you send your guests home after that last great commercial give them something that will remind them of the fantastic time they had at your house while they eat leftovers at their desk the next day at work.
So, here's something simple you can do ahead of time to put a finishing touch on your party!  Head to Target with some mobile coupons (type TARGET into the phone number section of your phone and COUPONS in the text message section to receive $1 off Rubbermaid products and Sharpie marker four packs through February 8th) and buy yourself some new Rubbermaid food storage containers and some Sharpie markers.  They'll come in handy when you're putting together your take-home party favors!
One of my favorite dips to make for a Super Bowl party is guacamole.  I tend to go way over board on the amount that I really need.  I just get so excited to eat it that I think I need about triple what I actually do. There's always a healthy portion left over that I'll never eat all on my own before it goes bad.  So this year I'm going to make little take-home servings of some guacamole and corn chips in Rubbermaid's single serving storage containers.  To make them even more festive I'm tying tags around each one with an inspiring football quote, by Vince Lombardi of course, to get my guests through their Monday's!
First, gather your supplies……….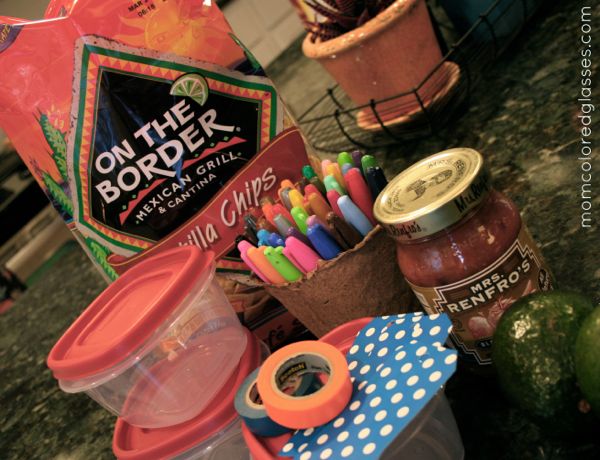 Look up some Vince Lombardi quotes….or SuperBowl trivia would work well……and create some inspirational labels. Tie them around the edge of the Rubbermaid containers ahead of time so all you have to do on Sunday night is fill the containers with leftovers.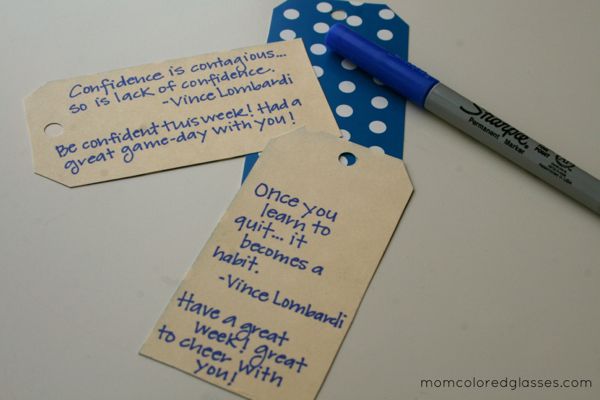 Then…..on the afternoon of the game whip up some guacamole (or whatever dip suits your fancy).  I have a strong opinion on guacamole–here's a good recipe–so I make sure it's just right!

Finally, get ready to party…..and as guests pack up to leave for the night hand them a little gift of some delicious left-overs and a few chips and bid them a "Happy Monday!"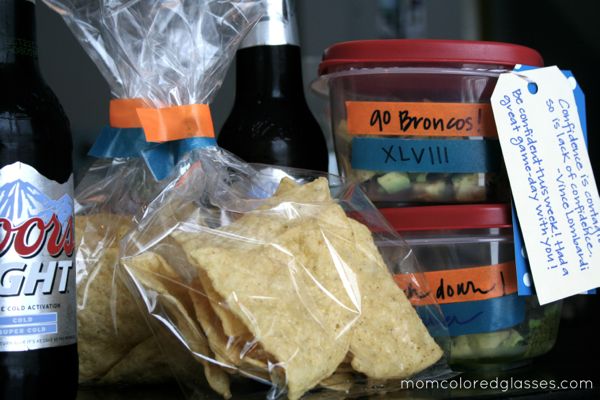 Have so much fun next Sunday night!  It's the little things like take-home favors that always make a party memorable!  And thanks to Rubbermaid and Sharpie it's a little easier.