We want to provide ideas, inspiration, and information for moms everywhere as we look at the world around us through MomColoredGlasses...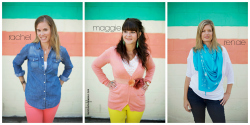 Popular Posts
Be Inspired
Not Found
Sorry, but you are looking for something that isn't here.
Be Whole
Not Found
Sorry, but you are looking for something that isn't here.
Be Informed
Not Found
Sorry, but you are looking for something that isn't here.
At the end of my sixth grade year, my family moved to a different state for my Dad's job. It was difficult for a pre-teen with a tight circle of friends and a quiet personality, and I struggled to adapt. But after two years, we found ourselves moving back to our hometown. At first blush, it seemed like a huge answer to prayer. I imagined myself stepping right into my old familiar spot in my circle of friends and carrying on as if I had never left. But the reality was a little less rosy; it was surprisingly hard to pick up where we left off.
Friendship isn't always easy.
When I was going through the growing pains of early motherhood, my days felt full of endless diapers and middle of the night feedings. I wore deep ruts in the floor of my living room, pacing with a cranky baby, and when I finally had a moment to myself, I was too tired to pick up the phone to call a friend. Plus, it seemed like everyone had already found their "mom friends" and I didn't feel like I had much to offer as a brand new mom myself.
Friendship isn't always easy.
I walk into the church atrium, running late once again, hustling the kids towards their classrooms. The mom walking in front of me is familiar; she has a daughter in Fiona's class and they have just moved to town. I feel the familiar tug to say hello to her and invite them over for a playdate, but something holds me back. I can barely keep up with my current group of friends and I don't know how I could add another relationship to the mix. So I busy myself with Fiona's coat, and delay the conversation yet another week, even though I know she could use a friend.
Friendship isn't always easy, but it always worth it, and the new book Isn't It Time for a Coffee Break?: Doing Life Together in an All-About-Me Kind of World
 by Amelia Rhodes offers humor and insightful Bible-based encouragement to inspire a new focus on the beauty and fulfillment of "doing life together" with others. Amelia pulls from her life experiences as she works her way through topics such as love, generosity, hospitality and forgiveness. I love her stories – they are genuine, relatable, and dovetail perfectly with the big ideas she addresses in her book.
According to Amelia, she prays "that this book might be a tool women will use to reach out and invite others into their lives", and it is structured to do just that. Each chapter includes discussion questions, which makes it the perfect book to ask a few friends to read with you and discuss at…a coffee shop, perhaps?
To get you started, we are excited to partner with Amelia to offer a Coffee Break prize package to our readers!
The prize pack includes:
1 copy of Isn't it Time for a Coffee Break?
1 handmade coffee sleeve (made by Amelia's mom)
1 handmade necklace with a coffee cup charm (made by Amelia and her novelist friend Susie Finkbeiner)
1 set of 5 handmade coffee themed notecards (made by Amelia)
An assortment of coffee themed items such as a mini-notebook, pens and sticky pad
A $5 Starbucks gift card
To enter, simply comment on this post sharing your thoughts on "doing life together", and we will pick a winner on Wednesday, January 16th! Share this post on Facebook, Twitter or Pinterest for extra entries…just come back and tell us that you did!
In the meantime, you can purchase a copy of Amelia's book on Amazon, Barnes & Noble, and at Christianbook.com. Check it out today!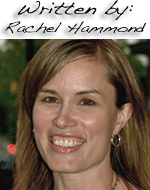 Disclosure: I was provided with a copy of Amelia's book for purposes of this review, but all opinions are my own. I might just borrow her idea of having a monthly pizza party though…such a great way to connect on a regular basis!