We want to provide ideas, inspiration, and information for moms everywhere as we look at the world around us through MomColoredGlasses...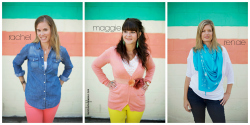 Popular Posts
Be Inspired
Not Found
Sorry, but you are looking for something that isn't here.
Be Whole
Not Found
Sorry, but you are looking for something that isn't here.
Be Informed
Not Found
Sorry, but you are looking for something that isn't here.
I know with New Years in sight that many people may be still in resolution mode.  Whether you're hoping to eat less meat this year, utilize your crockpot a bit more, or save some money (we're hoping to finish off that last student loan), this is a great recipe to have in your aresenal.  Now, I get that a vegetarian version of a sloppy joe is a bit strange.  This is one of those recipes that you'll just have to trust me on though because it is so good!  And so fast!  And so cheap!  And so easy!  Have I sold you on it yet? 🙂
Here's what you'll need (and what I paid for each item):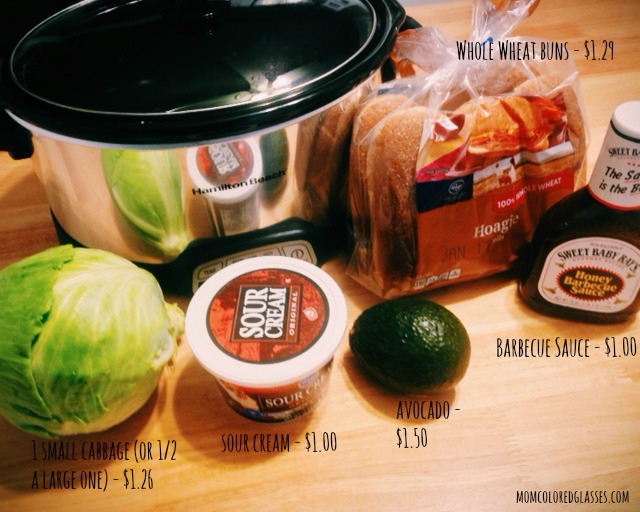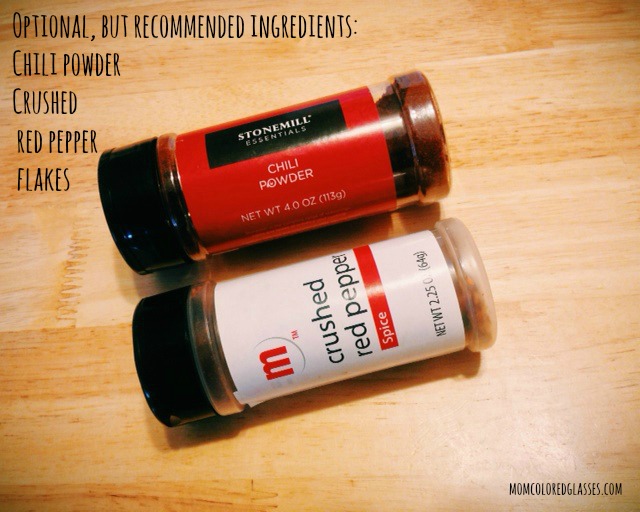 First, cut up the cabbage.  If you've never done this before, I'd like to to suggest cutting it in half, slicing out the core, cutting it into fourths, and then thinly shaving each quarter.  This is the extent of effort that you will need to put into this dish.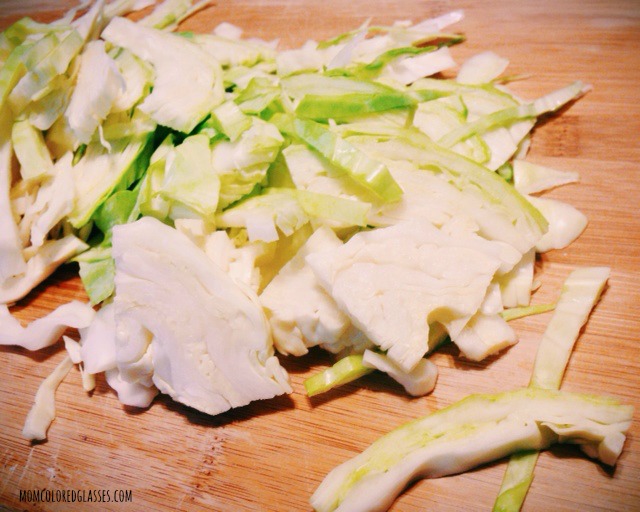 Put the shaved cabbage into a 4-6 qt. crockpot and add the whole bottle of barbecue sauce.  Yep, just whip that cover off and dump it in.  Measuring is over rated anyway, right?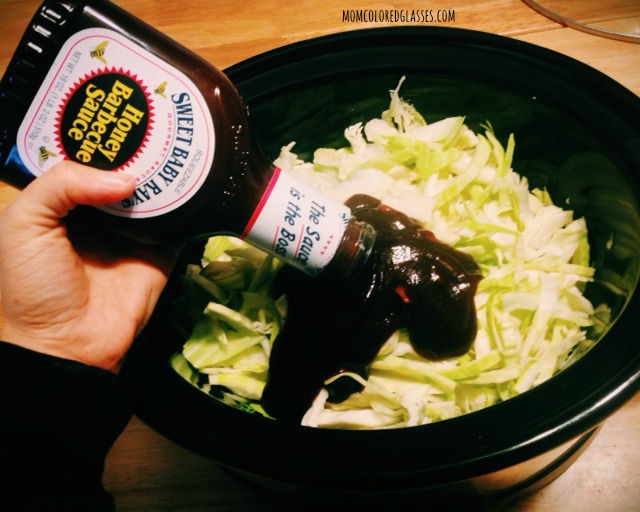 Add 1 tsp. of chili powder and as much pepper flakes as you'd like.  I love heat, but I skip the pepper if I plan on feeding this to my son.  Mix all the ingredients together.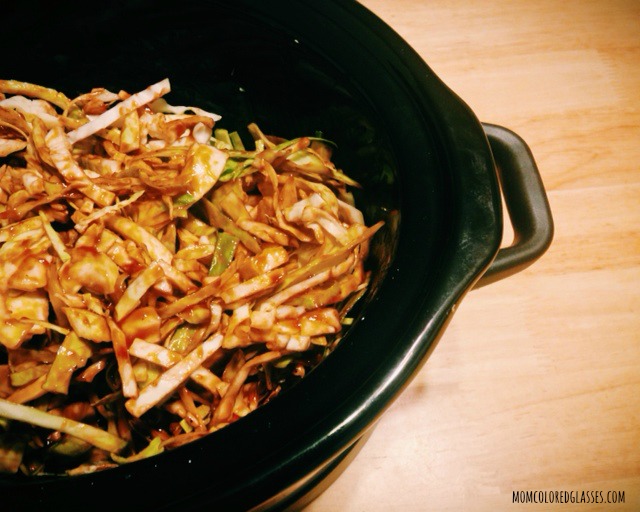 Cook in the crockpot for 5-8 hours on low setting.  That's it.  You can now leave for work in confidence that dinner is ready or have that extra hour to clean up another pile of disaster that your toddler has created.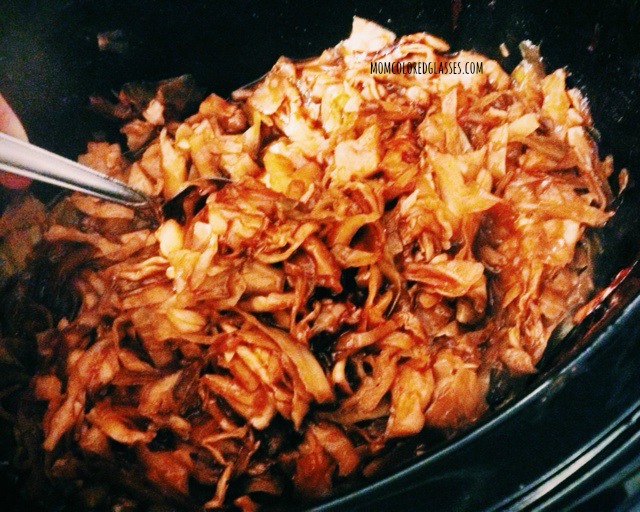 When ready to serve, scoop cabbage joe on to buns.  Add sour cream and avocado slices.  If the avocado is a bit overripe, mash it together with the sour cream to create a fun, green sauce.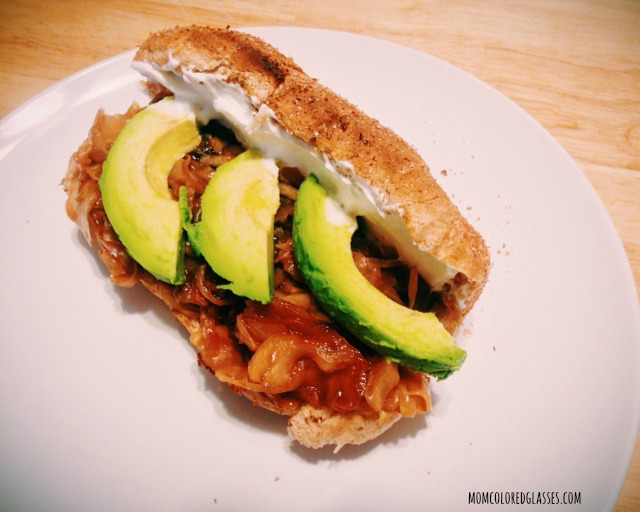 Enjoy!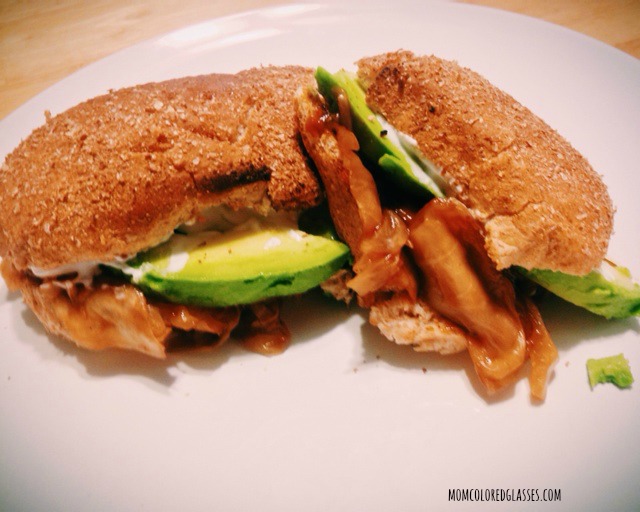 Cabbage Joe Cost Breakdown:
I estimate this recipe to make 8-12 servings.  We'll go with 8 to be safe.  The total cost of purchasing ingredients: $6.05.
$6.05/8 = $.75 a serving.
Hello, student loan freedom!