We want to provide ideas, inspiration, and information for moms everywhere as we look at the world around us through MomColoredGlasses...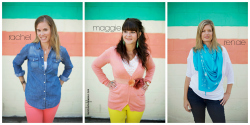 Popular Posts
Be Inspired
Not Found
Sorry, but you are looking for something that isn't here.
Be Whole
Not Found
Sorry, but you are looking for something that isn't here.
Be Informed
Not Found
Sorry, but you are looking for something that isn't here.
About a month ago I walked into my friend Karen's house and exclaimed, "What's that AMAZING smell?  Am I going to get a massage?"  It was her essential oil diffuser spreading a whole lot of incredible lavender and peace and calming love into the room…..and I couldn't get enough.  Later that weekend we rubbed a little lavender on my daughter's knee after she scraped it, dabbed some peppermint on my temples when I had a terrible headache, and diffused some lemon oil as we woke up in the morning.  I was starting to fall in love with these essential oils that I'd been hearing about everywhere.  But….there's a lot to learn.  And I thought it'd be great if Karen stopped by and gave us a little crash course in what oils can be used for, what kind to buy, and how to get started.  
**************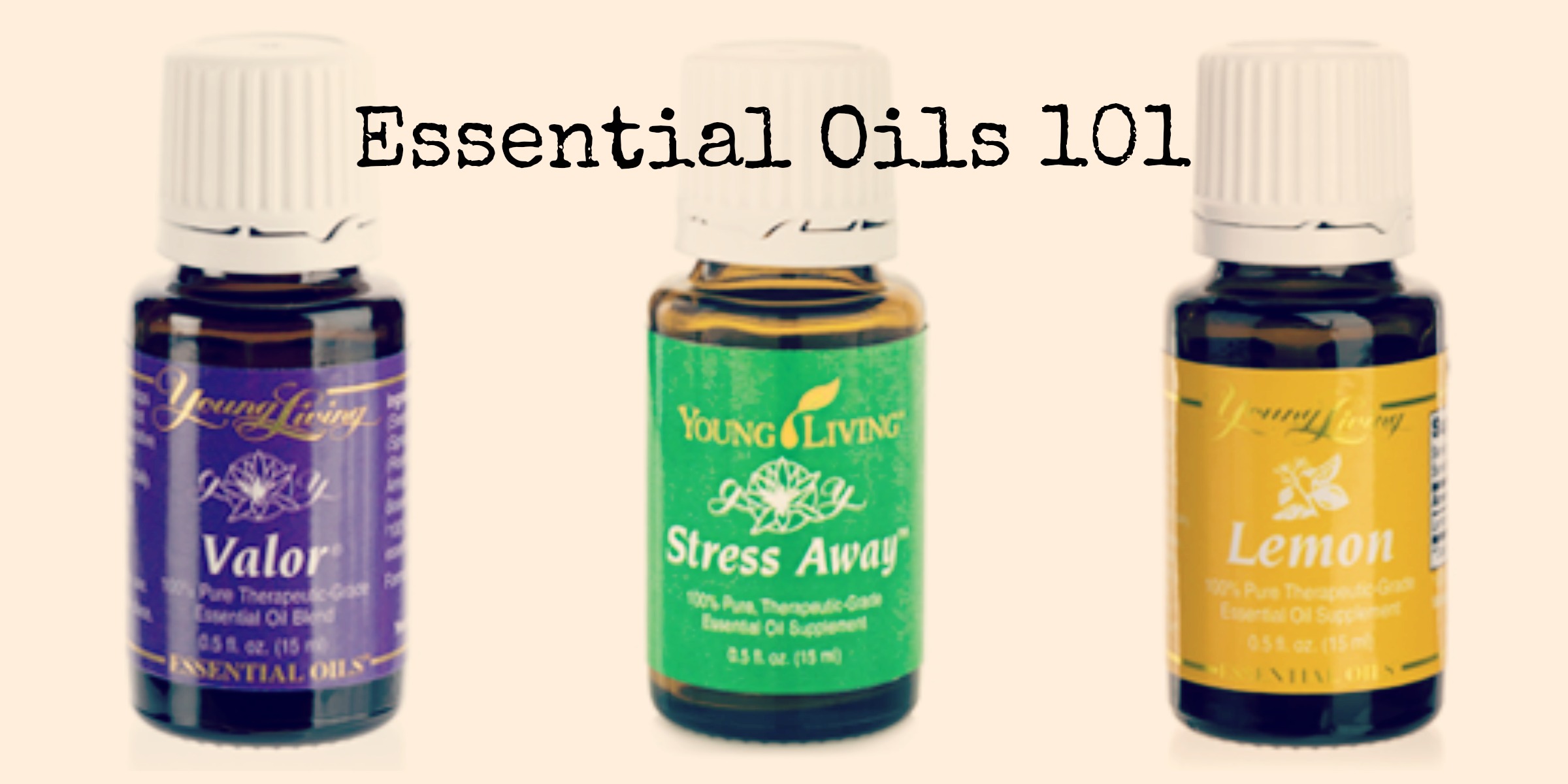 The oils world can be so confusing and overwhelming…and it can also be incredibly helpful and eye opening if you're looking for a way to curb the effects of various ailments without always having to resort to medicine.
I haven't slept well in…let's just say at least 15 years.  I'm  a light sleeper, my husband is a bear of a snorer and I struggle with turning my brain off at night.  One weekend a friend of mine came to visit and she mentioned her oils in passing.  I didn't really press her for information about it….until I walked past the bathroom door and smelled this AMAZING aroma – it was like a spa!  I had told her in the past about my sleeping issues and she offered me a sample of Lavender Oil and Peace & Calming Oil to try that night – just a few drops on my wrists and on my big toe (which I thought sounded super crazy.)  Anyway, I did it…turned off the light…and slept like a rock for the first time in 15 years.  And that's continued nearly every single night since.
Thus began my journey of learning about oils; the importance of knowing what oils were safe to use in my home versus health-store ones that include synthetics and other dangerous components.  I chose Young Living as my brand of essential oils.  Their oils are 100% pure, never expire and Young Living is the only company to offer a "Seed to Seal Guarantee" – so they're safe to use in, on and around my family.  Because they are so pure, we use them topically (applied on our skin directly using the Vita-Flex Method), aromatically (through a diffuser) and internally (added to water or taken in a vegetable capsule and swallowed). I only promote these methods using Young Living Essential Oils.  Please, never ingest or apply oils that include synthetics or that aren't 100% pure in every way.
I started out with the Premium Starter Kit from Young Living – because I felt like it was the best value for me to try so many of their best oils.  Of the 11 oils included, we use 10 of them regularly…like daily.  And the diffuser…ahh, I may or may not have stated I would marry that thing. Please don't judge until you have tried it! I love that I can put a few oils in it and sanitize our house or help my little guy focus so easily!
So our success stories have come in large part from just the kit oils alone.  Here are just a few of our successes:
– Uplifted and relaxed moods usingValor, Peppermint, or Stress Away Oils
– Relieved headaches, sinus congestion/infections, menstrual cramps, sore throats, eczema outbreaks, and athletes foot fungus using Peppermint, PanAway, Purification, Lemon, Lavender, Melrose, or Patchouli and Theives Oils
-Promoted faster healing in cuts, burns, scrapes, extra-dry skin, canker sores, sore muscles, and sprained ankles using Lavender, Frankincense,  Theives, PanAway, Lemongrass, Peppermint and Deep Relief Oils
– Inspired focus and attention for my little one, dissolved full-blown temper tantrums (whew!) using Valor, Tranquil, Peace and Calming and Joy Oils
Oh….and remember that bear of a snoring man I mentioned earlier…..he no longer snores.  Like at all.  Ever.
Here's the thing, I'm not a doctor and don't pretend to have all the answers.  I'm just a mom – – a mom who's on a journey to find safe, effective and healthier ways to help my family feel better physically, mentally and emotionally.  We still go to the doctor and, when we need to, we still take prescription medications.  But – when the oils can bring us the same result….this mom considers it a win.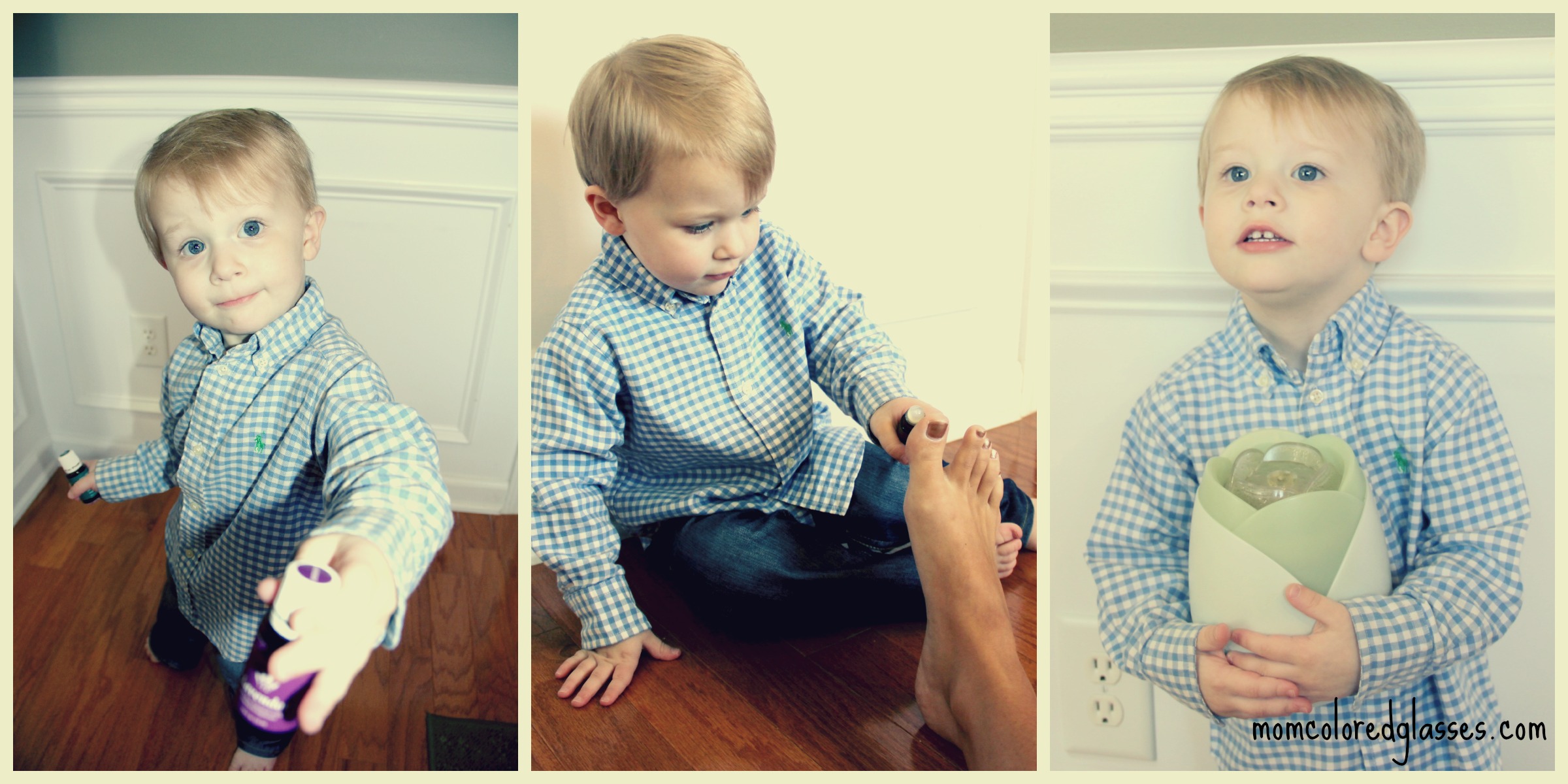 My two year old is pretty  sold on the oils too….especially when he gets to put them on mama's foot!
Click on the links to see how essential oils can be used for allergies, in a diffuser, and to help with other common ailments.
If you'd like to get started on oils yourself you can purchase a starter kit or individual oils through my distributor page by clicking here! Have any questions for me about something specific in regards to oils? I'd love to try and help!  My e-mail is included at the bottom of any of the PDF links above!