We want to provide ideas, inspiration, and information for moms everywhere as we look at the world around us through MomColoredGlasses...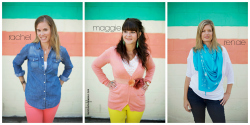 Popular Posts
Be Inspired
Not Found
Sorry, but you are looking for something that isn't here.
Be Whole
Not Found
Sorry, but you are looking for something that isn't here.
Be Informed
Not Found
Sorry, but you are looking for something that isn't here.
Megan is our newest recipe contributor and soon to be mom!  I've known Megan for about eight years as a teaching partner and friend.  I watched her bring one delicious meal after another to lunches everyday for those eight years–when most teachers are scarfing down a Lean Cuisine and Wendy's take-out, Megan was eating quinoa (one of the first people I know who ate quinoa), garlic roasted chicken, and home-made pesto.  
I am so excited to have her on board Mom Colored Glasses as a recipe contributor.  She is an amazing woman who is beautiful inside and out.  I think you'll love what she has to offer in the days and months to come.  If you didn't catch her recipe yesterday–make sure you do!
Maggie Terryn
Be Inspired Editor
1. Looking at the world through mom colored glasses means…..
owning and embracing a deep sense of responsibility. I can't say I have true mom colored glasses on yet in that my whole life perspective has been altered since having kids, but there have been moments of clarity in my pregnancy where I realize that this miracle is so much bigger than just reproduction. This little guy has personality and opinions and preferences already programmed in him and what a task and a gift to be in charge of nurturing these. It humbles me already.
2. What do you think will be the biggest challenge for you in regards to motherhood?
The challenge has already begun. For me, it's recognizing areas that desperately need to change in my own behavior before passing them on subconsciously to my son. I've been thinking about this a lot in the past 2 years. We all grow up with certain things we just do because that's how we were raised, and some of those things are neither flattering nor conducive to raising someone of integrity in this world. And it's hard to change those things that are so ingrained in you that they feel second nature, but they are worth changing for our kids and ultimately, for the betterment of ourselves.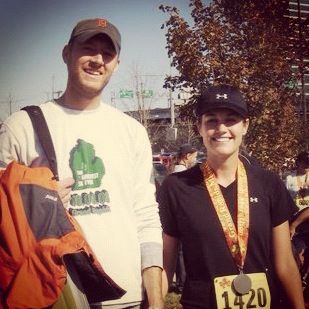 3. What are you most looking forward to?
Little boy snuggles! Boys love their mommas, and I cannot wait for this!
4. What's been the best part of being pregnant?
Having others notice my pregnancy. I'm finally to the point where I'm noticeably pregnant and I'm always blown away that total strangers care that I'm having a baby. It's been great to converse with others about something we share in common and to just have that feeling that I'm not alone on this journey. I'm also soaking up all the helpfulness I receive and the daily compliments on my stunning good looks because I have a feeling that I'll need to dig back into my memory for those when I'm stuck alone in the middle of Kroger in my pajama pants with a screaming toddler throwing a massive temper tantrum.
5 . Most challenging? Not actually enjoying pregnancy…. And I say that with all the embarrassment that can be conveyed in physical print. It took us a while to get pregnant and because it wasn't something we just expected to happen and because at times we wondered 'if' instead of 'when', it's hard to express that I don't absolutely love being pregnant. I almost feel a sense of ingratitude for even daring to mention it, but the truth is, morning sickness is hard, constant backaches are hard, gaining weight is hard, tossing and turning all night is hard…! That's been challenging to accept and be honest about.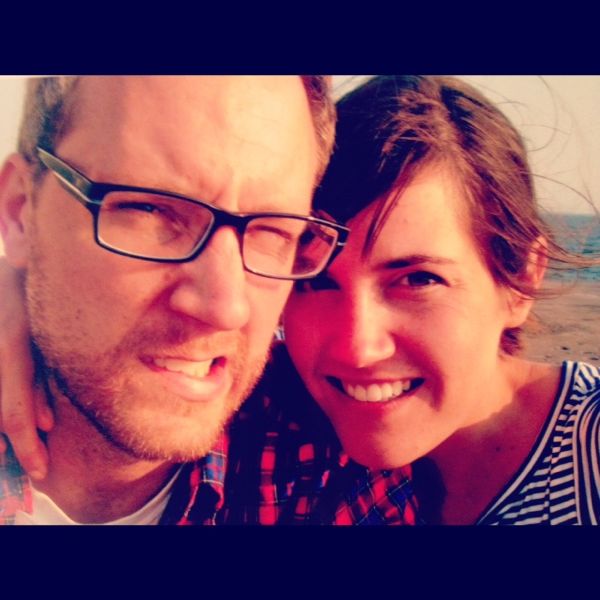 6. What character quality do you hope your son inherits from your husband?
Ross sees life differently than a lot of people, and I love that. He has always had this mature integrity towards the world and his particular place in it that both challenges me to think in new ways and inspires me. He never looks at how to get ahead or what he needs to do to be successful; he looks at where he is most needed and what the right thing to do is. I hope our son doesn't mold into society because 'that's what you do.' I want our boy to grow up knowing that doing what is right and what God calls you to do is what matters.
7. You?
I hope our son gets my confidence. And by that I mean that I hope he believes he can do anything he wants. My husband always remarks that he is amazed that I genuinely believe that I can do whatever I decide to do. And it's true. When I start something, there is never a doubt in my mind that I can finish it. It's not an egotistical thing either, but more of a steel determination that I have both the ability and talent to do anything I truly set my heart on.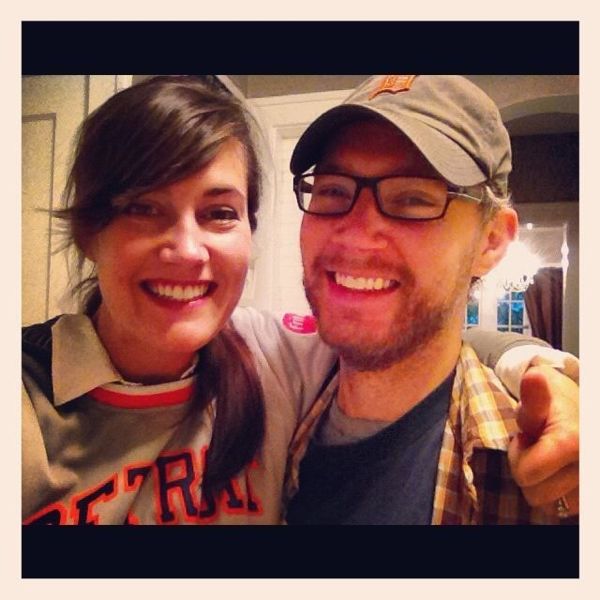 8. What character quality do you hope your son does not inherit from you? My lack of empathy; another trait that Ross is so good at expressing, and I am not. I can be compassionate, but I cannot place myself in other's shoes easily without first making a judgment on why someone is in the situation in the first place. Just another one of those things I need to dig up, deal with, and clean up as I prepare for motherhood.
9. Who is your 'mommy' role-model? The mom I know the best – my own. She really paved the way for me to believe that I can have it all; career, family, health, and happiness. She balanced a full work schedule, a full homemaker's schedule (and we're talking home cooked meals each night and a spotless house here), being an active member of our church, a daily runner, and was still the mom that drove for field trips. She did it all, and although I'm sure she was beat at the end of each day, I'd like to think that she knew each crazy minute was worth it because it goes by too quickly.
10. What's your biggest splurge so far for the baby?
I am NOT a splurger! I am a DYI, second-hand girl all the way and my budget reins heavy in our home, but I do have to say that I splurged on good cloth diapers. Now, they are second hand, but even so, an investment all the same. Whenever I mention my gdiapers to people, Ross always rolls his eyes and comments that those diapers better be magical… We'll see.
11. What do you anticipate being the most high-strung about when it comes to being a mom?
I don't know yet what my trigger 'high strung' points will be, but as a self-acclaimed control freak, I know I will have them. It really could range from being the mom that allows no sugar in the house until my kid turns 3 (although, that seems highly unlikely with my affinity for ice cream) to the next TIME magazine cover on breastfeeding. I know they'll come out; I'm just not sure how they'll manifest themselves.
12. The most relaxed about?
I've been surprisingly relaxed this whole pregnancy, so I'm hoping that carries into my role as mother in a few months. Some of the best advice I got early on in my pregnancy was NOT to read books like "What to Expect When You're Expecting" because they only create worry and anxiety about what a 'good' pregnancy should look like. I've taken this seriously, and very uncharacteristically, have allowed things to come as they may, which has been very refreshing. I'll deal with issues as they arise and not anticipate them; here's crossing my fingers this mind frame traverses into motherhood.