We want to provide ideas, inspiration, and information for moms everywhere as we look at the world around us through MomColoredGlasses...

I spent nine years in a middle school history classroom.  I am well versed in the best ways to pass notes, roll my eyes, sigh a deep guttural sigh because someone asked you to work with someone who isn't your best friend, take fifteen minutes to sharpen a pencil, be late to class, and "talk" to your friend with hand motions who is sitting across the room from you.  And honestly,  I loved everything about teaching middle school kids–absolutely loved it and would do it again if I were to go back to the classroom.  It is truly a fabulous age to teach.
For the last three years however, I've taken on a different job and regularly spend a lot more time in elementary classrooms and more time working with elementary teachers than I ever did before.  One of the elements of an elementary classroom that is pretty much universal is the "morning meeting" venue.  It's usually in a corner of the room and helps to jump-start the day as well as cement basic skills that kids need to know. It walks kids through any combination of the following; the weather, the day of the week, the season, the days of school that have been completed, the letter of the week, the name of the president, the shape of the month, a measure of money, or the star student.  And really the list goes on and on.
I got to thinking recently that this is something that I could implement at home with my daughter who is two and a half.  She's very interested in learning new things, she loves to work in this little Pre-K book I bought at a bookstore recently and is really less than a year away from being an actual pre-school student so why not introduce her to some of the school skills she'll be expected to engage in soon enough?
I went to my local teacher store and purchased a calendar set that included weather words, season words, a blank calendar, and the months of the year.  I also purchased some punch out letters and numbers.  The whole lot cost me about $12.  Georgia helped me "punch" out all the words and letters……………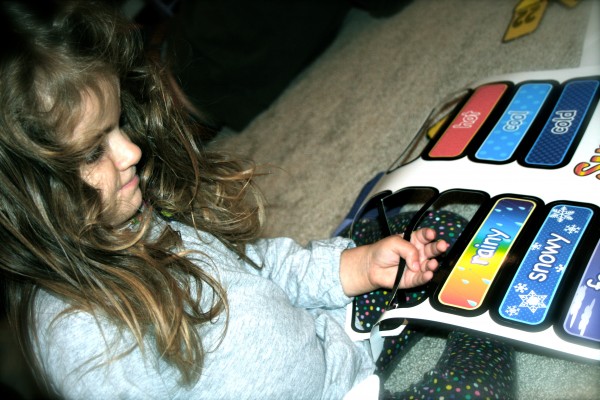 And then we hung them on our slider in our dining room.  She was pretty pumped to choose the words for the weather today, snowy and cool here in Michigan, and asked if we could do the weather words for tomorrow too.  We'll have to work on patience it looks like too.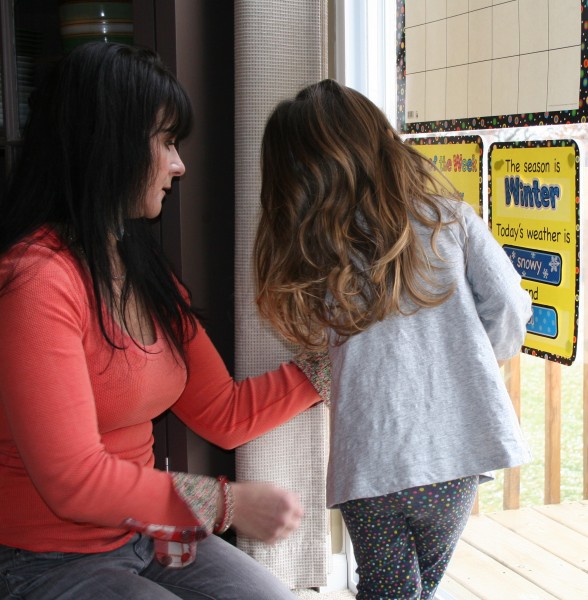 This is such an easy routine to implement with your young kids as we are about to start a new year and it's so important that we send our kids to school with a strong foundation of basic skills; it's really our job as the mom and the dad…..not the teacher's.  Kids thrive on routine both in and out of school and I think this would be a great way to start your day, do before lunch, right after nap or whenever you think your child could focus on something like this.  I plan to add a picture of the president, different number combinations, the American flag, a picture of our state and where it's located in the country, and some lower-case letters.
Some other ideas for you (and choose whatever you'd like based on the age and skill level of your child):
simple addition
monetary denominations
a simple map
primary colors
secondary colors
directions
phone number
address
a ruler
a few Spanish words
number line
shapes
the five senses
birthday
important facts about America
state capitals
the nation's capital
landmarks
sight words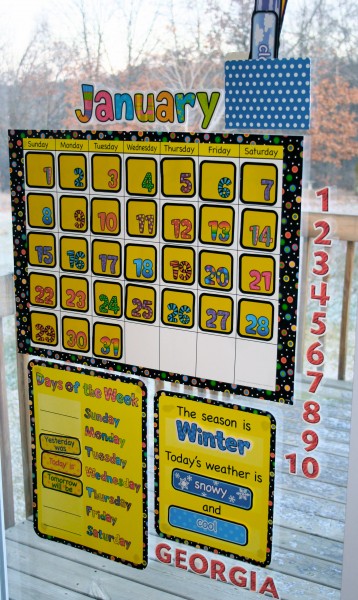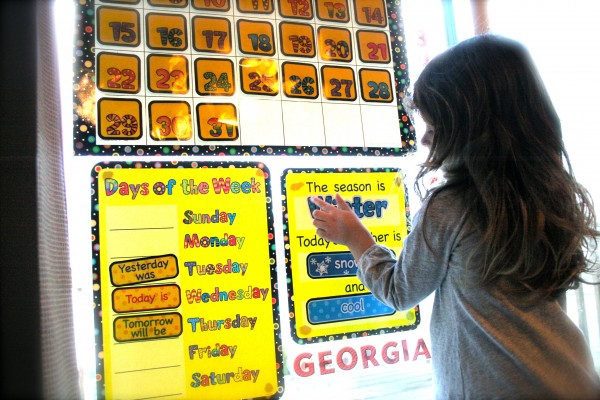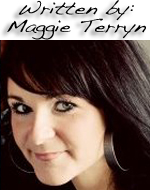 Visit my other online home at apairofpinkshoes.com