We want to provide ideas, inspiration, and information for moms everywhere as we look at the world around us through MomColoredGlasses...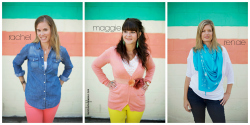 Popular Posts
Be Inspired
Not Found
Sorry, but you are looking for something that isn't here.
Be Whole
Not Found
Sorry, but you are looking for something that isn't here.
Be Informed
Not Found
Sorry, but you are looking for something that isn't here.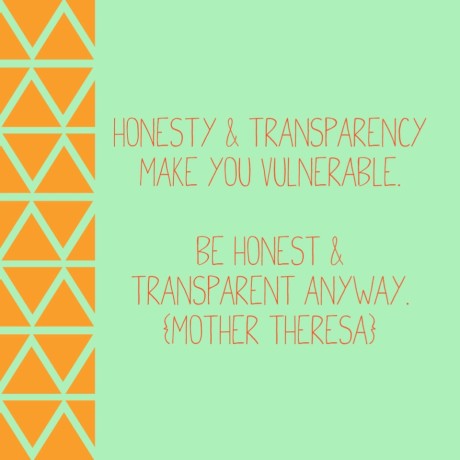 So I've been thinking about honesty lately, and what it means to be honest and what it looks like to be honest, really honest, and how that affects my life and so forth.  And frankly, that concept scares me a little.  Because if I was honest, really honest, then others would know I didn't have my act together.
For some reason I have fallen into the misconception that the false front is the presentation I want to give to those around me.  To admit that clutter consumes my life, both literally in my house and figuratively in my mind, seems like a sign of weakness.  Like admitting my home has dishes stacked up in the sink and dog hair clumped in the corner, at all times, would be the equivalent of saying I just can't handle the life of a stay-at-home mom.  I don't work outside the house, so I should have a spotless home, right?
And don't even get me started about my mental state.  I need to sit down and mentually visualize every step of every outing, because if I don't, I inevitably forget something essential, like say diapers.  I wander from room to room, forgetting why I walked into them in the first place.
Yet I keep up the fascade.  Which keeps everyone in the dark about the truth: that sometimes motherhood is messy and disorganized and menial.  Instead, it creates this sense of competitiveness between us, moms.  And competitors don't share their weaknesses.  Instead, they just end up exhausted.
And there isn't a prize at the end of this competition either.  It's actually the opposite.  The winner of the comparison game gets nothing but isolation.  So if it isn't working, maybe we need to do something different.  What if we were actually honest with one another?  What if we admitted that what we are going through is hard, and that we don't have our lives all together?  Instead of honesty turning someone away, maybe, just maybe, honesty would give someone else the blessing of being honest back.  Instead of isolation, maybe we could band together and share in the hardship that is often motherhood.  Maybe I would find out that you too have piles of dog hair collecting in the recesses of your hallways.  Maybe then that wouldn't be so hard or embarassing for me to admit.
So let's give it a try, being honest with one another.  I'm giving it a go, and I know it won't always go over so simply.  I already know that honesty may be rejected or disregarded by some, but I do think that in most cases, honesty will break barriers that perhaps weren't even there in the first place and pave the way to more authentic and genuine relationships with others.