We want to provide ideas, inspiration, and information for moms everywhere as we look at the world around us through MomColoredGlasses...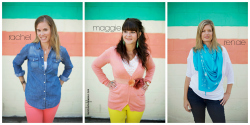 Popular Posts
Be Inspired
Not Found
Sorry, but you are looking for something that isn't here.
Be Whole
Not Found
Sorry, but you are looking for something that isn't here.
Be Informed
Not Found
Sorry, but you are looking for something that isn't here.
Sometimes when I ask people where they got something they respond with some gem of an online shop that I've never heard of.  And most likely vice- versa. Because the truth is–there are so many amazing little shops out there–and some of them support incredible causes.  Today, I wanted to share a few of my favorites with you–kind of like my Etsy round-ups from last year–just not Etsy this time. Some you may have heard of, some maybe not.  Either way, they're good and the next time you're looking for a unique gift–they might be a good place to stop by.
The Shine Project, in their own words exists to………
Threads is a cause driven business that changes the future of at risk youth. They come from various backgrounds, but all have one thing in common, they want to break the cycle. By employing them, we instill values of self reliance and hard work. They are paid fair wages for the bracelets they make, and in turn are able to pay their way through school. Many of Threads employees are first generation college students. They dream of becoming nurses, broadcasters, writers and engineers.
And in addition–the products they make are so cool! Here are just two examples………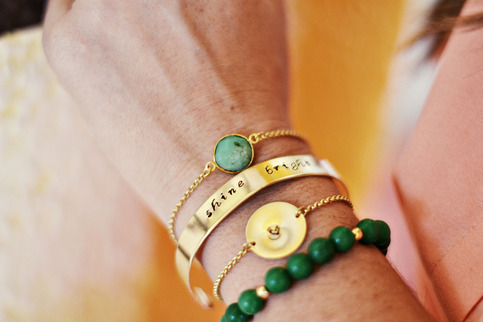 #2:  Better Life Bags
What they stand for……………
We moved to Detroit in April 2010 to invest in a small community here called Hamtramck.  With 27 different languages spoken, a median income of $23,000, and housing values falling by 80% there is much need here.  We hire women, who otherwise could not work, to work for us.  We pay them a living wage and watch them gain dignity, honor, and respect.  Watch our video here.  We also give 10% of our monthly GROSS income to low income entrepreneurs in developing countries through Kiva.org.
And the amazing products that they make: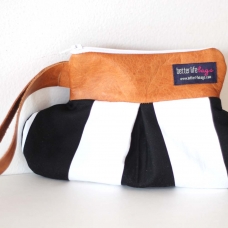 An adorable clutch with on-trend black and white stripes………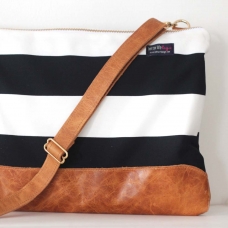 And incredible laptop sleeve………..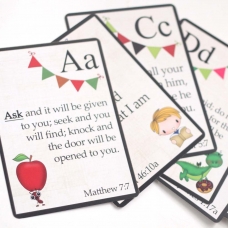 And thoughtful prayer cards done in a vintage style for your kiddos.
Their story……
We advocate for the orphan by:
Providing jobs that create a pathway out of poverty for families. A stable income means a family is less likely to abandon their child.
Help families raise money for their own adoptions. We give 10% of trunk show sales directly to the adoptive family when they host a trunk show.
Aside from donating 10% towards qualified adoptive families, Noonday Collection also gives towards orphan care and prevention. Watch the video to see one of our beneficiaries.
The dream: Take YOU on a trip to visit artisans and visit orphans in their distress.
Ready to make a difference? HOST A TRUNK SHOW
And what I love about this company is that you can become an independent sales rep for them!  Invite me to one of THESE home shows somebody!  I'd jump at the chance to go!
Happy Shopping!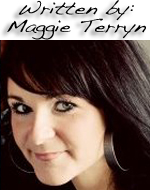 Visit my other online home at apairofpinkshoes.com