We want to provide ideas, inspiration, and information for moms everywhere as we look at the world around us through MomColoredGlasses...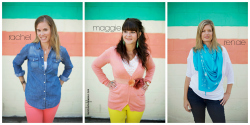 Popular Posts
Be Inspired
Not Found
Sorry, but you are looking for something that isn't here.
Be Whole
Not Found
Sorry, but you are looking for something that isn't here.
Be Informed
Not Found
Sorry, but you are looking for something that isn't here.
Teacher gifts.  It's not an easy choice.
How much to spend?  What to get?  How generic to make it?  Do I have to get a gift for all of my kids teachers?  Should I include a gift receipt?
And on and on it goes.
As an educator myself my knee-jerk reaction when people ask me what they should get teachers is two words:  GIFT CARD. I promise you can't go wrong with that. Promise.  And I'm talking gift cards for $5 to Panera.  But, I understand that sometimes slapping a gift card into an envelope doesn't satisfy the gift-giving desire.
So if you want to get a small token of appreciation for your favorite teacher I have some ideas below for you.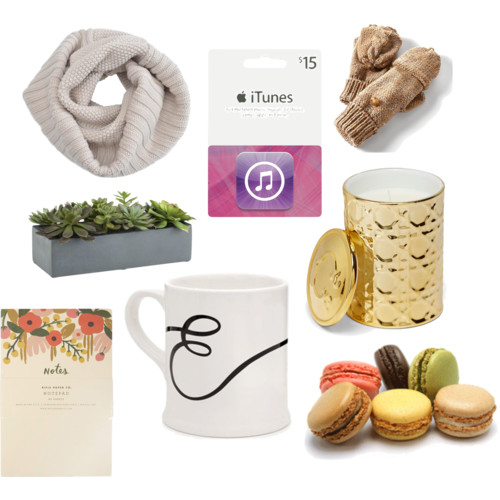 Scarves:  These are easy–you can buy a cute scarf almost anywhere anymore and it's always fun to have a number of them–so you can't have too many. (It goes without saying that scarves with apples, scissors, one room school-houses, addition problems, and children holding hands are out of the question, right?  Right.)
Gift Cards:  I had to throw it on there.  I just had to. Because really….don't under-estimate them.
Cute Mittens:  Even if you don't know what color the winter coat is that they'll be worn with, most teachers need to have a few extra sets around for recess duty or bus duty or anything else that takes them outside during the day (if you live in a cold climate).
Succulents:  As trendy as these are right now I think you'd be hard pressed to find someone that wouldn't appreciate a cute little cactus in a planter.  Additionally–these will do well in a classroom as they're virtually maintenance free.
Candles:  These can be risky as not everyone loves strong scents and not all schools allow teachers to burn candles in their classrooms.  But, if you know that the teacher in your life would like a candle, stick with clean fresh scents.
Pretty Notepads:  Whether they're monogrammed or just plain beautiful to look at, most teachers can always put to good use some nice paper.
Monogrammed Mug:  I can't name for you a teacher who isn't regularly drinking coffee, tea, or hot chocolate during the work day (with a chaser of Diet Coke) so a nice mug with their monogram on it would absolutely be appropriate.  Throw in a gift card to their favorite hot-beverage shop and you've got a winner.
Fancy Store-Bought Food Items:  We've all got parties to attend, and something pretty that a teacher could put on a cookie tray or appetizer plate would be a hit.  The key here is store-bought and something unique (like the macaroons I have pictured above).  TJ Maxx and Marshalls are great for finds like this because they often carry little delicacies from the big department stores.
As far as how much to spend on teachers…..that's really your call.  There is no right or wrong answer to this question.  It's what you're comfortable with.  Do you have to get a gift for all of the teachers in your child's life; the music teacher, the art teacher, the homeroom teacher, etc.? I'd say not necessarily.  However, if there is a teacher besides the homeroom teacher that makes your student really excited about coming to school it's nice to show your appreciation for them too since they're frequently over-looked.
And in the end, if buying gifts for teachers just isn't in your budget, a heartfelt card goes further than you know.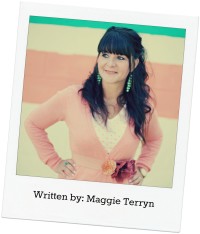 Visit my other online home…..Pink Shoes.