We want to provide ideas, inspiration, and information for moms everywhere as we look at the world around us through MomColoredGlasses...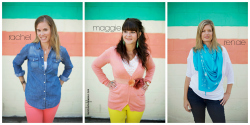 Popular Posts
Be Inspired
Not Found
Sorry, but you are looking for something that isn't here.
Be Whole
Not Found
Sorry, but you are looking for something that isn't here.
Be Informed
Not Found
Sorry, but you are looking for something that isn't here.

We are beyond excited today to introduce you to a new clothing company that just launched this week.  It's currently marketed towards our daughters (and us!), sending a positive message about their self-worth–one that they don't always hear from the world around them.  Wear Hope Clothing was started by one incredible mama who knew that just complaining about recent decisions that some major clothing retailers were making wasn't going to accomplish anything–she needed to actually do something, and create something tangible.  Take a minute to learn a bit more about Amanda Currie and the up-lifting and affirming message she hopes to instill in young girls as a result of Wear Hope Clothing!  AND READ TO THE END…..THERE'S A GIVEAWAY!
**********************

What is the motivation to start Wear Hope?
As a mom of an eight year old daughter, I have found it increasingly difficult to find her clothing that speaks to her worth and value.  Our current culture devalues young girls on so many levels.  Culture tells them their worth is based on what they can physically offer to the male population and how 'perfect' their physical bodies are on the outside.
A couple of months ago, I found myself feeling very frustrated while reading newsfeed, after article, after post, etc. about different retailers that were carrying lines of clothing that gave our daughters no chance of learning to acknowledge their self-worth.   In that moment, I was convicted about my tendency to sit and complain about it.  I have always said to my kids:  "One person can make a difference.  Don't sit and complain unless you're willing to try to do something to change it."  So that's when the thought came to me…..what if I'm being asked to be 'one' that makes a difference?  We were not created to feel helpless.  In taking this step of faith, we have been assured at every turn that there are several more behind us!
What message do you want to spread as a result of Wear Hope?
It's our dream the message will spread across the country that girls are valued, cherished, protected, loved….priceless.  Simply for who they are.  Not because they look like the latest fashion model, or are able to sing like the current music stars, or because they have a body that culture says is beautiful.  We want them to discover what makes them beautiful and celebrate it!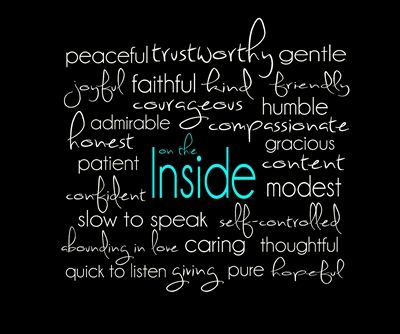 The back of one of Wear Hope's T-shirts.                                                         
I should add here that there seems to be an idea out there that if you are truly concerned with inner beauty, you would have no concern about the outward appearance.  That's an area I still feel pretty strongly about.  Focusing on inner beauty should never be an excuse not to take care of the body you were given.  I have heard it said way too many times "well, I'm married, so it really doesn't matter anymore".  I can say personally that I am much more apt to pursue my husband when I am taking good care of myself and not living in sweats all day!
When you think about your own daughter, being raised in 2013 what do you so desperately want her to realize about herself that the world isn't telling her…..all daughters for that matter?
That she is most beautiful when she is herself.  Not when she's trying to be anyone else or to fit into a certain ideal that culture says has value.  She has intrinsic beauty simply because of her Creator.  He makes no mistakes.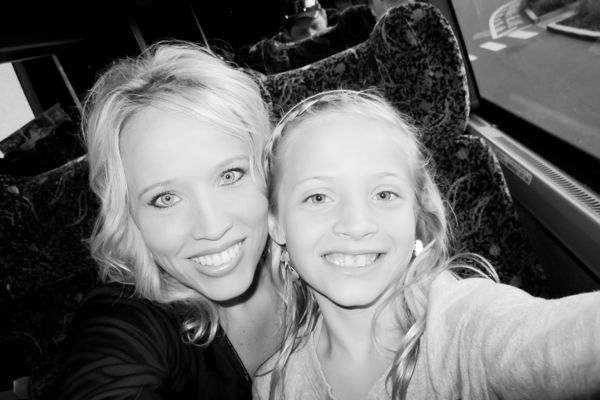 I also want her to be fully educated on the capabilities of Photoshop and that everything she is bombarded with on tv, grocery store shelves, and social media is not reality.  It was a very freeing moment to me to be a photographer and learn the power of Photoshop.  I have since been able to look at magazine covers and not feel so threatened by their completely unattainable ideals for women.
The world tells my daughter that beauty is flawless skin, tall and thin.
I want my daughter to hear: "Beautiful is kind, lovely, patient, giving, compassionate, determined, hopeful, truthful, encouraging…"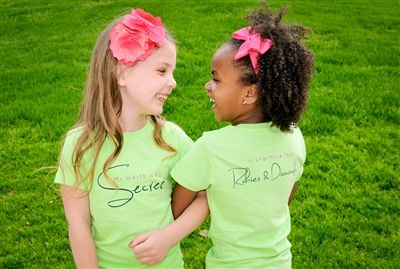 Who is Wear Hope Clothing Co. for?
Our target audience is 5-14 but a few of our designs are geared more toward high school.  We are opening our store with a few styles available in women's sizes as well as the girls' sizes.  As our company grows, we will add more styles and sizes.  We also hope to introduce some boy's options very soon!  My three boys are asking where the shirts are for them!  We will also adjust our products seasonally.  So later this summer, check back for long sleeve tees and hoodies!
What do you think our greatest job as moms is in raising strong, intelligent, confident, valued daughters?
The first thing that comes to mind is model it.  If I am constantly verbalizing negative self talk, that's where she will end up as well.  If she sees me living a life of contentment with my physical appearance and confidence then she is much more likely to be confident in herself.
We have a canvas hanging above her bed with her name in the middle and all the words we feel resemble true beauty surrounding it.  It's very similar to our "True Beauty" shirt.  It's great to have these character qualities visible every day (for all of us!).

We know there is a huge correlation between her relationship with her dad and how confident she will be in her own skin.  My husband does a great job finding ways to come along side her.  He takes her out for the occasional date and shows her what it's like to be treated with respect.  We are always trying to remind her brothers that they are protectors of girls.  Especially their sister!
Lastly, I try to include her whenever possible in moments of living out true beauty.  If I'm going to help someone, encourage a friend with a note or gift, make a meal, etc.  I try to invite her to be part of it.  I want her to experience the joy of giving and having concern for others instead of her focus being on herself.
My desire is that she will know there is a difference between looking beautiful, and being a beautiful person.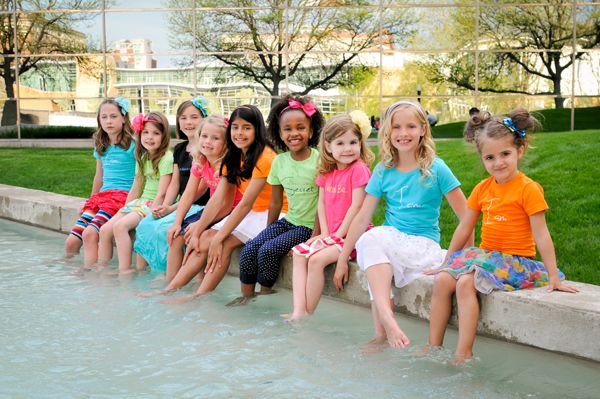 Where can people go to buy Wear Hope clothing?

Wear Hope clothing would like to provide two lucky winners with a shirt of their choosing!  We'll run the giveaway through Saturday night.  To enter, share this post on your own Facebook page and leave a comment below telling us which shirt you'd get and who will be wearing it.
That's it!
Additionally, you can use the discount code MCG10 for 10% off your order through the end of the month!  Yeah, Yeah, Yeah!
Help spread the word about this incredible company!  Let's start a movement!