We want to provide ideas, inspiration, and information for moms everywhere as we look at the world around us through MomColoredGlasses...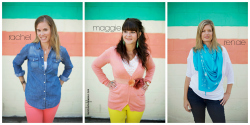 Popular Posts
Be Inspired
Not Found
Sorry, but you are looking for something that isn't here.
Be Whole
Not Found
Sorry, but you are looking for something that isn't here.
Be Informed
Not Found
Sorry, but you are looking for something that isn't here.
Each month, we try to highlight or suggest charitable opportunities or non-profits to follow and think about how we can help by donating time, dollars or raising awareness. I'm bringing this up because, well, let's face it, at this point in our lives we actually don't have a ton of free time and we don't usually have a ton of extra money. And while actually getting our hands dirty can be really rewarding as is writing a check, sometimes neither of those are an option, I'd like to think that at least bring light or awareness to a need/issue/problem etc. can actually help a lot too. This month, the charitable opportunity found MomColoredGlasses. 🙂 Makes my job easy… especially when it's such a worthy cause, and all about helping the children lead better lives and have a brighter future. Who can resist? MCG is part of a social media blog tour for Bright Future International.
What is Bright Future International (BFI)? It's a non-profit organization that is working tirelessly to raise money and awareness to help children in Kenya, Burundi, and Russia have a better future. Right now, they are making a big push to raise awareness of the needs in each of these countries. If you go to their facebook page and "like" the page, $1 will be donated to BFI to support these causes. It's THAT easy. If all of the people who like MCG's facebook page head over to the BFI facebook page we could together donate over $200 to helping children (and that's a LOT of money in these instances…).
I went to BFI's facebook page (there, now are three links to their facebook page) and liked it and read about the three causes. Each has it's own merits, but I was personally struck the most by Burundi. First, because, I admit it, I had no idea where Burundi was. When I looked it up, I found that it sits next to both Tanzania and Kenya.  I quickly read and learned about an organization called CHABA (CHildren Affected By AIDs/HIV), I knew this cause tugged more directly at my heart strings. CHABA partners with BFI in Burundi. While there are so many deserving charities out there that we can support, children in the US are not as affected by HIV/AIDS as they are in Africa. What really struck me next was how far a few dollars can go to help these kids. Just five dollars can give one child a health insurance card for one whole year. And thirty dollars pays for a child to have a school uniform, school supplies, and covers school fees for one year. There is still such a need for people to be educated about these epidemics. And these children are innocent victims and bystanders.
I participated in a Twitter party with the folks at Mom Central and Bright Future International and was able to hear more about the organization and the opportunities they are giving kids who are growing up in really difficult circumstances. It drove home to me as a mom, that there are a lot of important values I need to instill in my girls because we are blessed to have different circumstances, one that doesn't have the challenges that these kids in Burundi, Russia and Kenya are plagued with. I want to teach my girls to have a sense of generosity and compassion by being a role model in this arena for them. The party also made me think about the importance of instilling in the next generation of children a sense of hope, and a belief that change is possible.
One other thing that stood out to me when putting this post together is the true power of social media. Raising awareness and spreading word about different causes and needs. You never know how the sharing of information might affect this organization, it's recipients and others beyond. At this point in our busy lives, sometimes just helping to build awareness is a big step in the right direction.
Have you liked BFI's facebook page yet? Consider reading more! One thing is clear, there is no shortage of need, and while it's hard to identify what causes are most "worthy" of our time and money, just bringing awareness to these issues and liking BFI's facebook page may help more than you realize.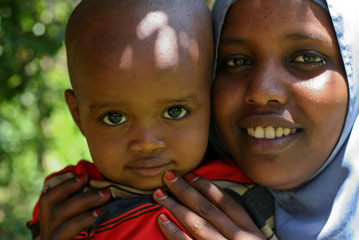 MCG participated in a campaign on behalf of Mom Central for Bright Future International. A small donation to Bright Future International was made in my name from Mom Central as a thank-you for participating. www.momcentral.com/mcc