We want to provide ideas, inspiration, and information for moms everywhere as we look at the world around us through MomColoredGlasses...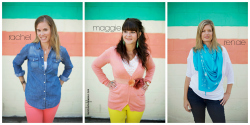 Popular Posts
Be Inspired
Not Found
Sorry, but you are looking for something that isn't here.
Be Whole
Not Found
Sorry, but you are looking for something that isn't here.
Be Informed
Not Found
Sorry, but you are looking for something that isn't here.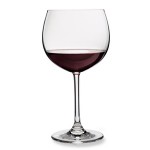 With all the nice weather we've been having, haven't you wanted to pour yourself a glass of wine, sit out on your back deck and enjoy it (especially since we're not sure if this balmy weather is going to last)?
Speaking of wine, this month I ran across a great organization – ONEHOPE Wine, that makes and sells wine and then gives half of their profit to charity. That's right, half. Pretty nice, if you ask me. And if you look at their list of wines, they are fairly reasonably priced too. They are definitely a step above Boone's Farm or your run of the mill box of wine, so yes, they cost a little bit more. Plus, half of the profits of each bottle you buy go to support a worthy cause. I'm pretty giddy about this awesome  company.
ONEHOPE Wine was started by eight friends in 2007 who wanted to find a way to support a friend who had been diagnosed with cancer.  In supporting their friend in fundraising efforts, they came up with the idea for ONEHOPE Wine. The founders have said,
"ONEHOPE is founded on one very basic, but compelling principle: giving back is good business."

Genius. And so simple, too.
Today, ONEHOPE Wine has several "featured" causes including Autism, Cancer, AIDS, supporting the Troops, supporting Children's Hospitals, supporting the planet, and this is really just the tip of the iceberg. If you visit their news & events page, you can see this company is constantly going above and beyond and doing more to help out many great causes donating dollars for "likes" on facebook, donating percentages of purchases to clean water projects, raising awareness for wounded soldiers, childhood cancer, pancreatic cancer and so much more. Currently they have donated over $750,000 to charity. I'm smitten with what they are doing.
One thing that came to mind when finding ONEHOPE Wine, think of all the times you bring a bottle of wine to a friend's house or to a Holiday gathering.  In buying wine from ONEHOPE wine you get to support a charity and toast a nice evening with friends or family. ONEHOPE Wine also has great gift baskets or even just sending a bottle of wine as a thank you or birthday gift etc. is a great option – it's a feel good all the way around. If you'd like to keep up with the additional charitable promotions they offer, you can follow them on Facebook. They always share interesting information about their wines and the variety of charities they support. ONEHOPE Wine advertises free shipping and other savings on their facebook page too.
I have tried a variety of their wines myself, and while I'm no connoisseur, I really enjoyed both wines that I had (as did my hubby). We tried both a white (Chardonnay) and a red (Pinot Noir). I can't wait to bring the wine to an event in the future to share with friends.  Also, did you know that they are offered at many premier events including the Grammy's, Sundance Music Festival, The American Red Cross Gala, and VH1 Save the Music. Not impressed? Well then, definitely be impressed with the idea behind what's the most cool about this product — you get to support a charity and sip some great wine.
Would you like to try some? Here's your chance! ONEHOPE Wine has generously given us two $25 gift certificates to give away to you! Here's how you can win:
"like" MCG on Facebook or if you already like us, share this article on Facebook
leave a comment below and tell us which wine you'd like to try and/or which cause you'd like to give to
tweet this post and leave a comment below letting us know you tweeted this post
Deadline to enter will be Tuesday, March 26th at midnight. We'll pick two winners at random on Wednesday, March 27th.
Cheers MCG Friends!