We want to provide ideas, inspiration, and information for moms everywhere as we look at the world around us through MomColoredGlasses...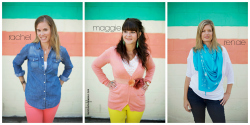 Popular Posts
Be Inspired
Not Found
Sorry, but you are looking for something that isn't here.
Be Whole
Not Found
Sorry, but you are looking for something that isn't here.
Be Informed
Not Found
Sorry, but you are looking for something that isn't here.
Volunteering is one of those things that I know I want to do, but when it comes down to it, I don't always make the time. So when I had the opportunity to head down to a Habitat for Humanity build with a group of amazing West Michigan bloggers (a huge shout out to Jen from Big Binder, Sarah's Deals, jodimichelle, and StaceySays), a gaggle of Energizer folks from Missouri, and other Habitat volunteers, I said yes without stopping to think. Then I wrote it in ink on my calendar.
It was one of the last stops on Energizer's "Now That's Positivenergy" tour, where they have volunteered time and resources to 13 different Habitat for Humanity projects across the country. Not only that, but at each location, Energizer provided "goody bags" to pass out in the community, stuffed full of products like battery chargers, smoke alarms, headlamps, and flashlights. How cool is that?
The morning started out "not so cool". As I rolled up to the site in the pouring rain, I was a little apprehensive. I had never been to a Habitat build before, and my only construction experience is being the "official tool holder" for my husband, so I practiced my confident grin…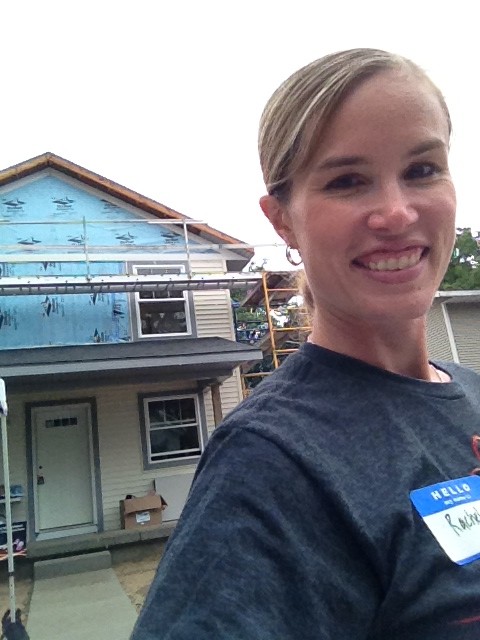 …and walked in.
I should have skipped being worried. Habitat for Humanity depends on volunteers to put feet on their mission to realize the dream of home ownership for families all over the country, and they are set up to make their volunteers feel welcome. We had a list of jobs…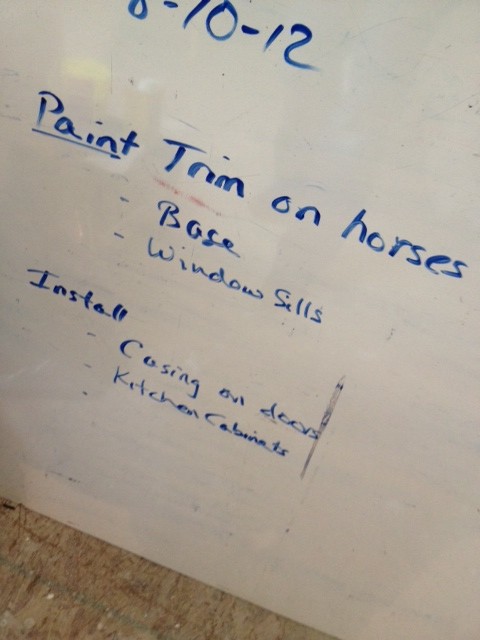 lots of trim to paint…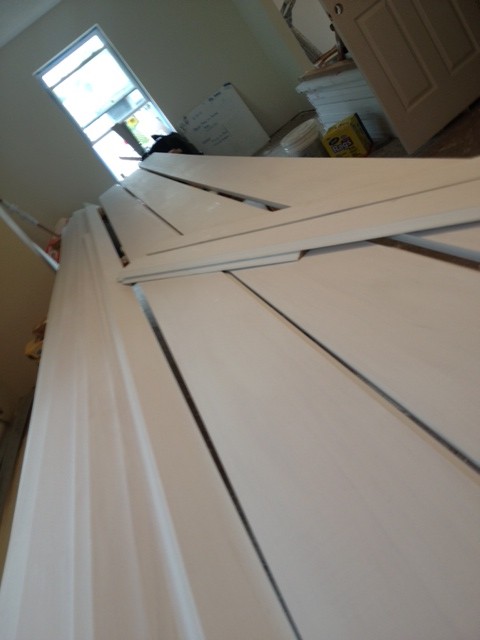 boards to measure…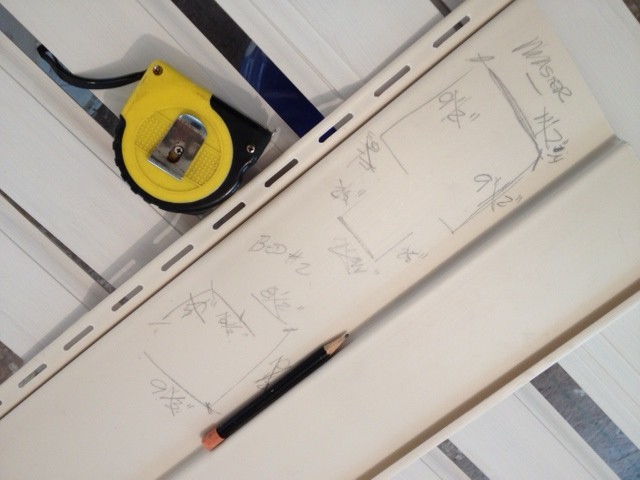 and plenty of "positive energy". No, I'm not just being hokey; everyone seemed genuinely happy to be there and excited to help out the homeowner, who radiated energy. She painted trim across from me, part of her "sweat equity" hours, but I came to find out that she was planning on continuing to volunteer even when her required hours were completed. Did I mention she was amazing?
I walked away from my three hours work, satisfied in the best sense of the word. It was good to use my hands to help someone else, even if that meant just wrestling trim boards up a stairway. It was good to be part of a group of people who were excited about volunteering, and sharing their time and energy too. It was good to see large companies like Energizer committed to making a difference in communities. It was good to put volunteering on my calendar, and then do it.
It's something I need to do more often. Don't you?
Also, Energizer has generously provided an Energizer Power Kit for one of our readers. A comment on this post sharing how you are "energizing" your community…or how you would like to…or just to give me a virtual pat on the back…gets you an entry! We will choose the winner on Saturday, August 18th and get your Power Kit in the mail!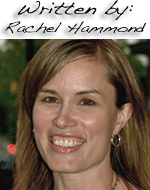 Disclosure: While I was invited to participate as a West Michigan blogger, I was not compensated for my time or my post. I did receive a great "thank you" goody bag…my son is particularly enjoying the headlamp!