We want to provide ideas, inspiration, and information for moms everywhere as we look at the world around us through MomColoredGlasses...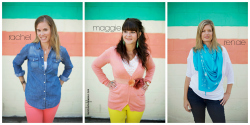 Popular Posts
Be Inspired
Not Found
Sorry, but you are looking for something that isn't here.
Be Whole
Not Found
Sorry, but you are looking for something that isn't here.
Be Informed
Not Found
Sorry, but you are looking for something that isn't here.
Some issues are so heart-wrenching it's much easier to ignore them….who wants to hear about the exploitation of children? Whenever I encountered stories about human trafficking in the past I felt an overwhelming sense of despair….and helplessness. How can one person, an average suburban mom like me, do anything to stop the huge and awful issue of human trafficking? If I can't change anything, why subject myself to the emotional duress of learning about it? ….or at least that was how I decided to deal with it.
Last year, while browsing through my friends' Facebook status updates, I kept seeing links to something called the Manasseh Project. I soon discovered that some old college friends of mine, Andy and Marcy Soper, had started something in their home city of Grand Rapids, Michigan with the aim to accomplish what I was too scared to even face….stop the sexual exploitation of young people. Yes, some issues are easier to ignore….but some issues are much too important to ignore! Andy's work through the Manasseh Project challenged me to break out of my comfort zone and realize that one person really can change the world! I had the privilege of interviewing Andy about this topic and hope that we (as moms especially!) can get past the "hard part" of learning about human trafficking and open our hearts and minds to helping this cause.
– Renae Wortz
**********************************
How did you become involved in the issue of human trafficking?
I had seen victims of trafficking at Wedgwood Christian Services for most of the time I worked in residential care. More often than not, they were victimized by parents or by a boyfriend. Many were substance abuse kids who were looking to get sober.
For whatever reason, I wasn't really moved by their stories. They were just clients. I was just a staff member. I didn't get emotionally involved.
However, when a 13-year-old girl I worked with was lured away from us by an older boy at school and then trafficked by a woman downtown GR, my callus broke. As a team, we looked for her whenever we could, knowing she was being hurt.
Through the entire ordeal, I noticed a lack of services for her and a lack of education in our area about what happens to children who slip through the cracks of our systems. They're chum in the water for perpetrators.
We made it our goal to educate professionals, do excellent prevention work with youth, and advocate for victims in our area.
Were you shocked/surprised that the problem was occurring so close to home?
I wasn't surprised, but I am often surprised that other folks don't know about it.
Where did you start in your mission to help solve the problem/help victims?
We started with professional's education. Without first responders knowing the signs of victimization, we'll miss victims when they are encountered. Also, we began doing prevention groups with high-risk youth in Grand Rapids at the outset of the project. These were quick, tangible ways we could address the need. Since then, we've added advocacy as the number of victims we've encountered has grown.
To combat this crime, people can focus on the root causes. Poverty, children with relational gaps, demand, homeless/runaway youth – these are all battled by pouring into the people in our community who are most vulnerable (children and women).
How did you start the Manasseh Project and what advice can you give to someone who is interested in starting/organizing a project or organization to promote a cause that is important to them?
We volunteered full-time for a year and a half. I don't know if I recommend that or not. It was taxing on our family and relationships. However, it did produce the results we were looking for – a full-time job doing what we loved.
We also tied ourselves to an established organization very early on. We chose to do this because Wedgwood, our parent organization, was already well established in the areas were were working toward (residential care, prevention, and education). In general, I'd count this as a great decision. However, you do lose some control over your vision by letting your dream bond with an institution. I've stayed in close communication with trusted mentors to guide me through frustration.
What kinds of things has the Manasseh Project done so far in its young life?
We've spoken to over 18,000 people since last May, We've provided prevention workshops for over 2000 youth in 15 schools and faith-based organizations. We've educated over 500 first responders in West Michigan alone. Finally, we are just three months away from opening the first shelter for minor victims of human trafficking in Michigan!
What is your vision/future goal for the Manasseh Project?
My goal is to develop our curriculum, vision, and residential programming to the point where they are offering professionally excellent services.
Once we've accomplished this, we hope to package what we've done and train other organizations in the same work. This would be free of charge (perhaps grant funded). We recognize the need is great and want to be a part of the culture change that eliminates this crime.
How can the average person help fight human trafficking?
The first step is to become educated. Each person lives a different type of life, has varied interests, and a different vision of justice. To effectively end trafficking, we need to dig out the roots.
I always recommend examining consumptive habits. When we begin to ask, 'Who is being hurt so that I can be comfortable?', we will begin to examine what we purchase for connections to slave labor.
Also, because the nature of sexual exploitation is highly relational (specifically between the pimp and victim), we can cut down on the number of vulnerable children by mentoring children in the community. This could be anything from reading with them, tutoring them, or coaching. When children feel loved, valued, and accepted, they are less likely to engage in risky behavior and relationships.
Finally, engage your local congressperson. It is unacceptable that 16-year-old children can be arrested for prostitution in Michigan! We need to change our laws to match the Federal statute. Read up on the Trafficking Victim Protection Act (TVPA) and our state legislation. Once you see you inconsistencies in our state law and the way in which a trafficker can use the law to avoid prosecution, you'll be motivated to make the call to our state representatives!
What are some warning signs that someone could be a victim of human trafficking?
Here are a few:
Being a runaway
Hotel room keys
Fake ID's and/or No ID
Stunted growth
Truancy
Substance Abuse
Lying about age
Poor Medical History
'Dating' an older, controlling man
Multiple Pregnancies
STDs
Rotting teeth
Consistent need for pregnancy tests
Broken bones
Excessive money or jewelry
Multiple abortions
Branding
Fertility/Reproductive Health Issues
Tattooing (specifically of a trafficker's name)
Malnutrition
However, remember that many times a victim is being marketed as a product. We so often carry a stereotype of a prostituted person as 'fishnets and thigh boots.' The reality is that many teen girls are really well dressed and groomed because they are being presented as an item to be consumed. In these cases, we look for signs of commercial sex if trafficking is suspected (lots of condoms, lubricant, and baby wipes).
Where can I learn more about human trafficking in general (even if I don't live in Grand Rapids, MI)?
I would point you to the Polaris Project (www.polarisproject.org)! They are a tremendous resource for any community in America. Also, there are some amazing films made about trafficking both locally and abroad. I would suggest the following:
– Very Young Girls
– Nefarious: Merchants of Souls
– Not My Life
– Sex and Money
Any tips on how to educate our children about this problem?
We can introduce topics around this subject by helping children see what they are consuming. Let them examine the supply chain of the things they love the most (chocolate, toys, or clothes). Using tools like Free2Work.org, let them see what 'grades' companies get for the way they treat people. Let them see the conditions you have at work and explain what it is to be treated fairly.
As for the sexual aspect, we stay pretty vanilla in this area. We focus on teaching healthy relationship skills, healthy sexuality, and safe habits on the internet. Most victims are engaged by traffickers because they lack these basic skill sets/relationships.
Interview questions answered exclusively by Andy Soper.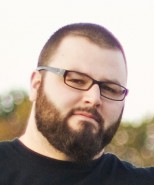 To learn more about the Manasseh Project and the issue of human trafficking in general visit their website at www.manassehproject.org.
To donate to the Manasseh Project click here.