We want to provide ideas, inspiration, and information for moms everywhere as we look at the world around us through MomColoredGlasses...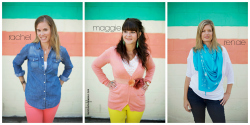 Popular Posts
Be Inspired
Not Found
Sorry, but you are looking for something that isn't here.
Be Whole
Not Found
Sorry, but you are looking for something that isn't here.
Be Informed
Not Found
Sorry, but you are looking for something that isn't here.
Monday, September 16, 2013
[Introduction] It's been a little while since I last wrote. That was before my son entered into the world in our 1997 Nissan Sentra. Yes, it's true. Ever since that fateful night, I feel like my life catapulted into a world of emergencies and crises—sometimes real, sometimes just in my heart. Part of me is screaming to share what God has been teaching me; part of me is terrified of being judged for my very obvious inexperience as a parent. If you're reading this blog, please know that I am not so much advocating any particular method of parenting as I am just sharing what God is showing me about myself and how desperately I need Him.
______________________________________________________________________________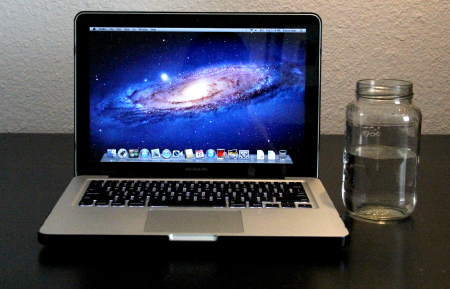 Here is one truth about truth to think about: the Holy Spirit and the accusations of the Devil can do the same thing. Both can make us aware of our shortcomings and the impossibility of earning favor with God. The difference between what the Holy Spirit does and what the Devil does is the Spirit's deliverance of the gospel. The Devil brings up gospel truths to accuse and condemn, whereas the Spirit brings up these truths to convict and to comfort. (Matt Chandler, The Explicit Gospel)
It had been one of those days. My toddler was disregarding everything I was saying. First, she spilled her almond milk all over the floor (yes, I'm the type of mom who cries over spilled milk). Then she kept bothering her brother while he was trying to fall asleep. I was busy preparing for the neighbors to come over for dinner—cooking, cleaning—but I was doing it on only five hours of sleep. And this is what I heard come out of my mouth:
"I told you not to walk around with your milk. Look—now you've wasted it!"
"Stop bothering your brother. Now you've woken him up again! I can't hold you and him at the same time!"
The terrible truth was that when my son started crying again, it wasn't wholly her fault, but I used his crying to try to teach her cause and effect (when she screams, it may wake him up), and that was when I realized that I was using condemnation to manipulate my own daughter to obey me.
Ouch.
For the first time, I began to understand the beauty of Romans 8:1, "There is therefore now no condemnation for those who are in Christ Jesus."
Wow—if my Heavenly Father doesn't condemn me (a grown woman), then why do I condemn my daughter (who's only 2)?
Thankfully, the Lord revealed this to me before she spilled half a mason jar of water all over my MacBook Pro… (And no, Apple Care does not cover water damage.)