We want to provide ideas, inspiration, and information for moms everywhere as we look at the world around us through MomColoredGlasses...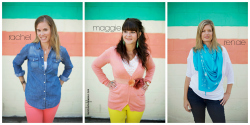 Popular Posts
Be Inspired
Not Found
Sorry, but you are looking for something that isn't here.
Be Whole
Not Found
Sorry, but you are looking for something that isn't here.
Be Informed
Not Found
Sorry, but you are looking for something that isn't here.
In the first chapter of Forgotten God by Francis Chan, he poses this question,
"When was the last time I undeniably saw the Spirit at work in or around me?" (pg. 35)
It was a tough question for me to answer, because I tend to see myself doing and accomplishing in my own power, not through the Holy Spirit. But as I pondered the question, a thought zinged to the front of my mind.
Every morning for the past three weeks, I have been spending time studying I Corinthians 13, verse by verse, word by word, with The Hello Mornings Challenge. It is a tri-annual online community event hosted by Inspired to Action that gathers together women to encourage each other as they  wake up early to spend time with God and work through a study together.
I honestly don't remember how I stumbled across it, but I joined up with the Twitter group, and we "meet" via the #hellomornings and #HMCsm hashtag every morning to talk about what we are learning, share prayer requests, and encourage each other. We are separated by distance, but connected through our desire to start our day right and to help each other stay accountable. It is like having a mini-Bible study group at my kitchen table every morning…how sweet is that?
As I said, it has been three weeks, and I can't even think of the last time I strung together that many days of devotions in a row. I just can't. Which brings me back to the Holy Spirit, because my ability to get up and spend 15 minutes in the Word is absolutely not in my own power, especially on the days where I don't get up before my kids (or they wake up at an unearthly hour). And I know that this band of women is His hands and mouth, as they type Truth into their tweets and lift up prayer for each other.
And then I think about #shereadstruth, which also just started last month with a few friends deciding that they wanted to read the Bible together. They found a YouVersion reading plan called "Soul Detox", and started to tweet about what they were reading and learning, building a community of women who were committed to helping each other grow. Oh yeah…they just launched a website called She Reads Truth to help support their community.
Sounds just like something the Holy Spirit would do, don't you think?
But I'm even more convinced that in this over-saturated, over-stimulated, chaotic world, we don't need to make our time with God complicated. It doesn't have to be an hour a day of meditation and prayer. It could be reading one verse and asking your kids what they think about it. It could be jumping into the Soul Detox reading plan with #shereadstruth. It could be spending five minutes over breakfast reading The Daily Bread. It could be praying while you fold laundry. It could be signing up for the next Hello Mornings Challenge in the fall.
Whatever it is, when you feel that nudge, take action. And if you need support to get started, let me know…I would love to be a resource for you!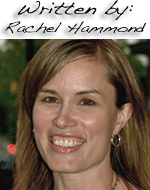 Read more about my life at Circle of Quiet.