We want to provide ideas, inspiration, and information for moms everywhere as we look at the world around us through MomColoredGlasses...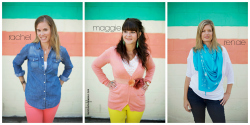 Popular Posts
Be Inspired
Not Found
Sorry, but you are looking for something that isn't here.
Be Whole
Not Found
Sorry, but you are looking for something that isn't here.
Be Informed
Not Found
Sorry, but you are looking for something that isn't here.
My son and I both get very dry skin in the winter that easily turns into an itchy eczema rash if we don't moisturize on a regular basis. The mainstay of our moisturizing regimen used to be Eucerin and Aquaphor….great products because they work….but not so great due to their ingredient list. Both products contain several potentially toxic chemicals such as petroletum, a variety of parabens and BHT to name a few. (Check out this interesting article about the "dirty dozen" chemicals found in cosmetics and body care products!)  I always prefer to go natural if I can find products that work just as well as the standard assortment at the cosmetic counter. Unfortunately, until this winter my search for natural moisturizers was unsuccessful. Many of the natural lotions I tried did not moisturize well enough, irritated my skin, smelled weird, or left me feeling greasy. Until….I discovered Alba Botanica Very Emollient Body Lotion
 for me and Babyganics
products for my son!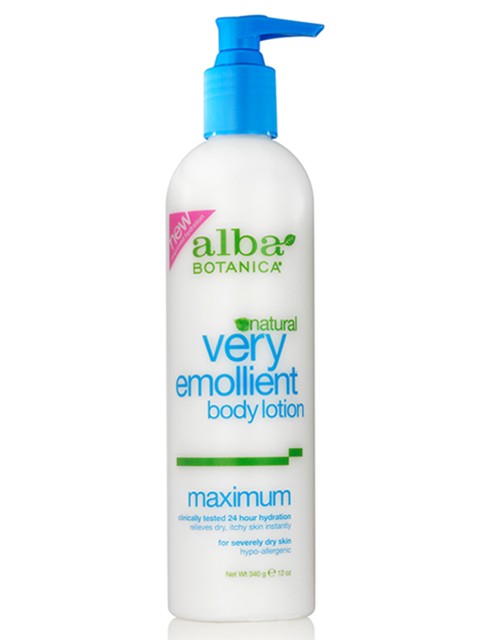 I was already a loyal user of Alba Botanica Shave Cream
 (read this article on my favorite natural beauty products for info and more great recommendations) so was somewhat optimistic when I picked up a bottle of the lotion at the store. Alba Botanica Very Emollient Body Lotion
 is free from Artificial Colors, Parabens, Phthalates, Sodium Lauryl Sulfate, Sodium Methyl Sulfate and any other "dirty dozen" chemicals that I can see from the ingredient list.  Another added plus, the "maximum strength" lotion also contains alpha-hydroxy acids to help renew cells and prevent dull, flaky skin….just like my beloved Eucerin lotion and at a similar price.
After my first use, I was immediately impressed! Alba Botanica Body Lotion
 is not greasy, has a very mild pleasant scent, is not irritating and leaves my skin smooth and well-moisturized all day. I wondered how my skin would fare through an entire, dry winter and I am happy to say I never had one episode of "itchy leg syndrome" from dried-out skin. I also just noticed that Alba Botanica carries a body lotion that contains sunscreen….perfect for the summer months!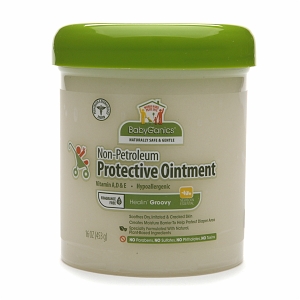 My son's skin is a little trickier. He was getting ugly, red rashes on his upper thighs and "cheeks" that got even uglier with all his scratching. The only thing that worked for him was a daily smear of petroleum jelly and an occasional dollop of steroid cream when needed (both of which made me a little squeamish….what mom wants to put all that on the virgin, pink skin of her baby?) I searched all over for something to replace that tub of petroleum ointment on the shelf….I finally found BabyGanics.
I tried Babyganics Healin Groovy Non-Petroleum Protective Ointment
 first, which contains a variety of all-natural oils (Jojoba, Carrot, Coconut) mixed into a beeswax base. My skepticism instantly turned to amazement with the first application of this ointment to my son's skin. It provides an excellent thick moisture barrier without the nasty chemicals and greasiness of petroleum jelly. And, more importantly, with regular use of this product on his problem areas I've been able to avoid steroid cream for most of the winter. I'm thrilled to have found a natural yet effective ointment to treat my son's eczema and can't be more pleased with this product!
After my success with the healing ointment, I got some Babyganics Bye Bye Dry Moisturizing Eczema Care Cream
 for daily lubing-up. This product is one of the most emollient baby moisturizers I have ever used…natural or not. I even use it on my son's chapped cheeks with great, non-greasy results. The Bye, Bye Dry cream is also made without parabens, sulfates, pthalates, fragrances and is hypo-allergenic. My two complaints are:  it contains PEG-100 which is on the "dirty dozen" list and it also contains alcohol which can be too drying for some people with eczema-prone skin (however it has worked well for my son's skin). Can't have everything I guess!  Once I find an effective moisturizing lotion for kids that is completely toxin-free I will be sure to let you know….
For more information about caring for and treating dry, eczema-prone skin check out my article and printable resource Fighting Dry Winter Skin over at Restoration Living.
Please note, if you or your children are using specific products recommended by your health care provider or skin care specialist, please consult him or her before switching. In severe skin disease, certain products (including those that contain "dirty dozen" chemicals and medications such as topical steroids) are still best as the benefits of the product may outweigh the risk. However, it certainly doesn't hurt to open a discussion with your healthcare provider if you have a concern!
Just so you know, I didn't get compensated for this review in any way and I only advocate for products that I really believe in. Hope it helps!
Written by Renae Wortz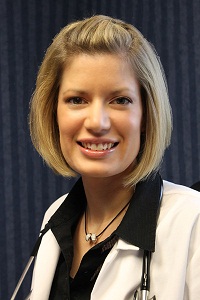 Renae Wortz is a Certified Adult Nurse Practitioner who currently works in a busy Family Practice Clinic.To learn more about what a Nurse Practitioner is and does click here.This article is intended for informational purposes only, it is not meant to diagnose or treat any illness.  If you have any questions about your  health,  please contact your health care provider.