We want to provide ideas, inspiration, and information for moms everywhere as we look at the world around us through MomColoredGlasses...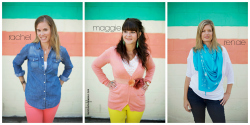 Popular Posts
Be Inspired
Not Found
Sorry, but you are looking for something that isn't here.
Be Whole
Not Found
Sorry, but you are looking for something that isn't here.
Be Informed
Not Found
Sorry, but you are looking for something that isn't here.
Remember my bath debacle I wrote about in May? Well, since then I have become much more successful at the Art of Taking a Bath. I even went out and bought myself a bottle of bubble bath! I can't remember ever buying myself bubble bath. Any bubble bath I ever owned was a gift I received at one time or another; usually I just end up squirting some shower gel into the bath water and call it good. But, I finally treated myself to a bottle of Deep Steep Lavender-Chamomile Organic bubble bath. Does it sound lovely? It is!
Deep Steep bubble bath was totally worth the indulgence, I love EVERYTHING about this product! It is….
Organic and natural. Deep Steep products are guaranteed to be FREE of chemical preservatives, parabens, artificial fragrances, petroleum, mineral oil, sodium lauryl sulfate, and other questionable ingredients according to their website. You know I love natural bath and beauty products!
Wonderfully fragranced. I am slightly obsessed with the scent of lavender and this did not disappoint! The fragrance is subtle, natural-smelling and just makes you want to go "ahhhhhhh". One day I'll bask in the lavender fields of Southern France...for now I'll soak in the tub and imagine I'm there!
Very bubbly. Sometimes natural products can't compete, but just a small dollop of this bubble bath yields billions and billions of tiny bubbles…just the thing to "steep" your worries away.
I think a bubble bath review is a great addition to our theme this month  which is balance. Sometimes achieving balance as a mother means taking a little time for yourself…
Just break out the bubble bath….
Pour it into the running bath water…
Watch the bubbles multiply…
Sink into the tub and enjoy!